Take Home Thanksgiving Dinner 2021
Posted by Crystal Tost on Wednesday, October 6, 2021 at 11:17 AM
By Crystal Tost / October 6, 2021
Comment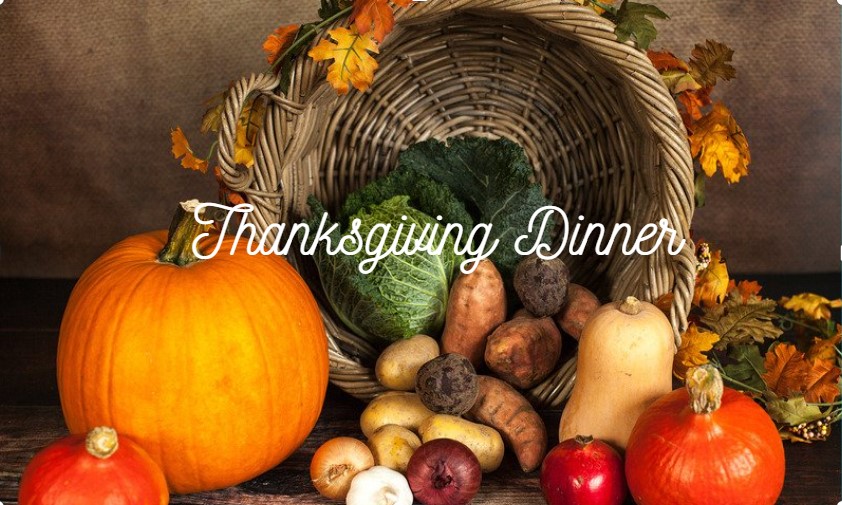 There is no shortage of ways to celebrate Thanksgiving in Calgary, even with our restrictions. You can decide to take out an entire meal home that is ready to eat or you can sit down at a restaurant and have your Thanksgiving feast served to you. There are several places in Calgary that offer both.
Green's Restaurant at Hotel Blackfoot
Hotel Blackfoot offers Thanksgiving dinner as dine-in option or Carve a Deal to take home. Featuring sit down dinner on October10th, while Carve a Deal take home must be ordered by October 9th, for pickup October 8-11th, 2021.
Calgary Zoo
The Calgary Zoo are offer fall harvest dinner again this year on October 10, 12:30pm to 8:00pm. Once you purchase your dinner ticket you will get admission to the Zoo. Where: Safari Lodge at the Calgary Zoo – 210 St. George's Drive NE, Calgary
The takeout option is also available for pick up on October 10th & 11th, order by October 8th at 12:00pm.
Ship and Anchor
The Ship & Anchor be open for Thanksgiving October 10th &11th with themed and seasonal specials all day. Where: Ship & Anchor, 534 17 Ave. SW, Calgary
Flores & Pine
At Flores & Pine you are welcome to dine in a have them take care of everything for your Thanksgiving dinner or indulge and share your savoury dinner from the comfort of home. It will still be Thanksgiving dinner with turkey and prime rib, roasted basial and tomato soup, goat cheese salad, and pumpkin cheesecake. Dine in October 10th, Pickup is October 10th 2:00-4:00pm. Order by October 7th. 254028 Bearspaw Rd., Calgary.
Sunterra Market Meal Solutions
Sunterra Market has a multitude of options for your Thanksgiving meal to be stress-free. Offering Three-Course Feasts, Meal Kits, Mains that are not just Turkey, as well as Soups and Sides. Pick up and deliviery is available October 8th to 11th.
Heritage Park Historical Village
Heritage Park is offering a chance to enjoy a very tasty Thanksgiving dinner among the beautiful historical setting of their park in Fall. This is also the final weekend of the year for visiting the park. A Thanksgiving Feast is also available to take home and comes in a kit for two people. October 9-11, 11am to 3pm. Reservations not required. Wainwright Hotel, Heritage Park Historical Village 1900 Heritage Dr SW, Calgary
Dean House
The Deane House is preparing a delicious family-style dinner that just need to be finished in your home oven. Featuring brined turkey breast, confit turkey leg & gravy, honey-glazed carrots, and sugar pumpkin sticky toffee pudding for dessert. Also offer in-person dining at their famous secret garden patio for brunch which is available all weekend. Deane House, 806 9 Avenue SE, Calgary
Flower and Wolf
With the in-house dining menu featuring roast pumpkin soup, roasted turkey, all the extras and sides, and a pumpkin pie tart for dessert. (October 9th-11th). The to-go menu is similar, with the turkey brined beforehand. (Pickup October 9-11) 255 Barclay Parade SW, Calgary
Carriage House Inn
If you are ready to get out to dine, THE Restaurant is serving a three-course Thanksgiving dinner for adults and children. Adults have a choice of Roast Turkey, AAA Alberta Prime Rib, or Traditional Baked Ham and your little ones can choose from the roasted turkey sandwich, chicken fingers, or the Carriage House burger. October 10 & 11 – 4:15pm, 4:30pm, 6:15pm, or 6:30pm at 9030 Macleod Trail South, Calgary.
Ruth's Chris Steakhouse
The Ruth's Chris Thanksgiving experience is child-friendly and gives adults two- or three-course meal options for your meal. October 10, 2021 - #294 115 9 Ave. SE, Calgary
Mohave Grill (Deerfoot Inn & Casino)
Trying something new might be on the menu for your 2021 Thanksgiving. Mohave at the Deerfoot Inn & Casino can cater what might be your first ever Thanksgiving Brunch! The buffet-style meal provides all the brunch essentials and then some with an omelette station, a waffle station, fresh pastries, seafood, and a dessert buffet with a chocolate fountain. Or if you'd much prefer a traditional dinner, they offer a 3-course dinner later in the day. 1000, 11500 – 35 St. SE, Calgary
One18 Empire
If you have a large family this year, One18 Empire in Calgary's downtown is offering Takeaway Thanksgiving Turkey Dinner for up to 14 people. The family-style meals will include vegetables and salad, a whole roasted turkey, crème fraiche whipped potatoes, thyme, and apple stuffing, and gravy. A bottle of wine is also included. 820 Centre St. S, Calgary
Atco Blue Flame Kitchen
Making you day stress free Atco is offer their take-and-bake spread which includes turkey breast, thigh, and leg, roasted vegetables and stuffing, gravy, potatoes, cranberry sauce, and pumpkin pie for dessert. Also offering a gluten-free option. Order by October 06 and Pickup October 8, 4pm-7pm and October 9, 10am-4pm. 5302 Forand St. SW, Calgary
Hotel Arts
Downtown Calgary's Hotel Arts will serve up any sized feast for your Thanksgiving. Their Take-Home Thanksgiving Dinner menu offers carved turkey breast, confit turkey leg, stuffing, along with fresh-baked rolls, Maple Roasted Squash Soup, cranberry sauce, roasted root vegetables, and Spiced Pumpkin Mascarpone Cheesecake. Order by October 6 and Pickup October 10th-11th. 119 12 Ave. SW, Calgary.
Great Events Catering
You have many options for Thanksgiving entrees to choose from at Great Events Catering: turkey roulade, roasted Alberta striploin, honey Dijon pineapple roasted ham, or roasted acorn squash. As well as many savory side options such as salad, potatoes, stuffing, root vegetables, and a baguette. Order by noon October 9 and pickup October 8-10; 7207 Fairmount Dr. SE, Calgary
Hawthorn at Home from Fairmont Palliser
Offering Thanksgiving Turkey Takeaway from Hawthorn, with dinners can feed 8 or 15 people. Starting with fresh-baked bread and garden greens before the main: slow-roasted turkey, traditional sage and apple stuffing, honey roasted root vegetables, whipped potatoes, orange cranberry sauce, and gravy. End your meal with pumpkin or apple pie and bottle of Chandon Brut Classic. Order by October 6th and Pickup October 9th-11th . Hawthorn at Fairmont Palliser – 133 9th Ave. SW
Rouge Restaurant
Rouge is offering an impressive four-course Thanksgiving Feast Meal Kit. Take homea unique twists on traditional Thanksgiving dinner favourites. Your courses include squash and sweet potato salad, lamb meatballs, turkey with crab apple chutney (among other side dishes), and pumpkin pudding chomeur to finish. Pickup October 8th-9th at 1240 8 Ave SE, Calgary.
Lina's Market
This Italian shop is offering charcuterie, a full turkey dinner, or ready-to-roast ham, turkeys or a three-course turkey dinner with traditional sides and a dessert of seasonal cannoli. Order by October 6th Located at 2202 Centre St. NE, Calgary
Vin Room
The Vin Room has a three-course Thanksgiving Dinner for two available for Pick up or delivery Friday to Sunday Oct 8-10, 2021. Vin Room Mission, 2310 4 St SW or 8561 8A Ave SW, Calgary,