Fun Things to Do In Calgary: Glenbow Museum
Posted by Crystal Tost on Saturday, January 10, 2015 at 2:01 AM
By Crystal Tost / January 10, 2015
Comment
As an award winning Calgary real estate agent with 5 star reviews on Google and resident of this great booming city, I have great knowledge of fun things to do in this city. If you're looking for houses for sale in Calgary you're wondering what's fun to do here? Well in Downtown Calgary there is the Glenbow Museum. If you're wondering "museum and fun?" Read on and see how fun it is.
Glenbow Museum
Address: 130 9 Avenue SE, Calgary, Alberta T2G 0P3, Canada (Downtown)
Phone Number: 403-268-4100
Fax: 403-265-9769
Email: info@glenbow.org
The Glenbow Museum is one of Western Canada's largest museums. It is located in downtown Calgary in the heart of Calgary's Cultural District, across from the Calgary Tower. It was established by Eric Lafferty Harvie, a Canadian businessman and philanthropist, in the year 1966. Not only did Eric help found the museum, but he helped with the Glenbow Foundation, the Calgary Zoo and the Banff Centre for the Arts.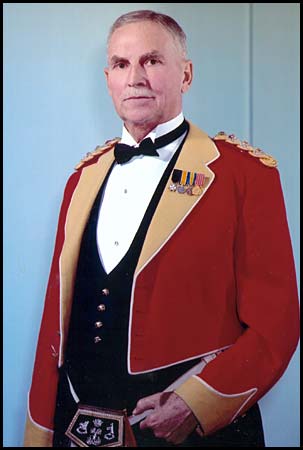 Eric Lafferty Harvie, Founder of Glenbow Museum, Rights Reserved
The Glenbow Museum is a landmark located in the Stephen Avenue Mall area in Downtown Calgary, which makes it easily accessible. The train station is a block away and it's about a five minute walk. The Museum is surrounded by cafes and restaurants making it a excellent destination for a outing of fun, food and learning experiences.

A message from President & CEO of Glenbow Museum, Donna Livingstone
In the year 1966, Mr. Harvie and the government of Alberta collaborated by putting up $10 million ($5 million each) to create the Glenbow Museum. Eric Harvie donated his enormous collection of art and history to the museum. Aside from the museum exhibitions, the museum houses a wide collection of travelling or revolving items as well as permanent exhibits such as an archives section, art gallery and a vast library.
The ARC Discovery Room
In the early part of 2014, the management of this museum has decided to provide its visitors not just an ordinary museum visit but to immerse it's visitors in art and a fun educational experience to learn new things and experience first-hand discoveries in the ARC Discovery Room. The ARC Discovery Room is a place for visitors of any age to enjoy hands-on art activities and explore the ideas in Glenbow Museum exhibitions.
There were 3 exhibitions featured in The ARC Discovery Room that just ended. It ran from September 27, 2014 - January 4, 2015. Those exhibits were:
Tip of the Iceberg
Select an iceberg template from a myriad of shapes and sizes, then use icy strips of tissue, plastic and paper to submerge it underwater. Compare your artwork with the amazing pieces in Vanishing Ice.
Awareness Art
Give your message a voice and create an awareness flyer on climate change, pollution, deforestation or any topic you choose! We'll provide the metaphors and symbols, and it's up to you to give them new meaning.
Explorations in Art
Put on your exploration cap and follow the clues in our version of a fun scavenger hunt. Discover the contemporary artworks in Made in Calgary: the 2000s, and return your completed sheet to the Discovery Room for a prize. Fun for the whole family!

Tip of the Iceberg Exhibition Piece
Glenbow Museum's Extensive Collection
The extensive collection of the museum houses exhibits in different categories. They have a wide pool of objects that belong to categories such as Art, Ethnic, Military, Historical Asian and precious or semi-precious Minerals. The Glenbow's art collection has paintings of landscapes and sceneries, works of modernist Sybil Andrews (creative, internationally renowned artist famous for the linocuts she produced from the late 1920's through 1988) and prints from Walter J. Philips (a master watercolorist and pioneer of the color woodblock in Canada). The historical artifacts contained here range from indigenous tools used by people in the early origins of Canada, Asian reliefs and archaeological finds as well as items from the modern era of Canada. The museum also shows some Minerals that are either precious or semi-precious such as Crystals, Gems, Metals and Fluorescent Minerals (minerals that only show their true colors when they are put under ultraviolet (UV) lights). Military tools and weapons are also on display here. Truly, the vast collection of the Glendale Museum is world class and deserves a visit.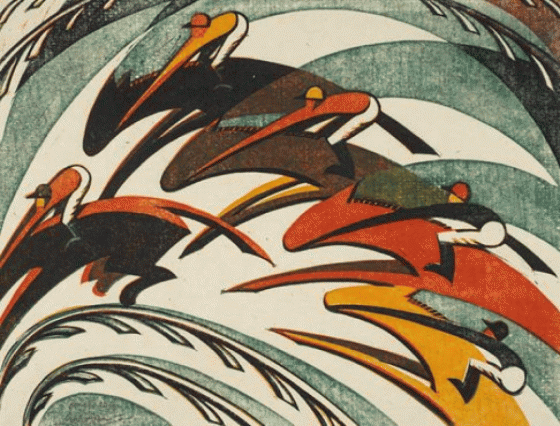 Racing Print by Sybil Andrews

Fluorescent Minerals
Glenbow Museum Facts and Information
At the time Eric Harvie's death, he had donated the half a billion dollars (in today's market) to Canadian culture and his dreams for a western heritage resource at the Glenbow Museum.
This semi-permanent exhibition expands the Glenbow Art Collection and shows the modern era in art from the early 20th century to 1980. To separate the subjects and themes of Canadian artists, this semi- permanent exhibition is categorized by theme.
The museum's permanent collection includes historical artifacts that tell the history of First nation's peoples, western frontier exploration, and the development of western civilization in Canada. Objects from cultures around the world, plus a collection of gems and minerals are also part of the permanent collection.
Glenbow Museum's Library documents the history of Western Canada. Books, pamphlets, journals, and maps relating to the history of Alberta are available here.
Phenomenal


"The Glenbow Museum has a wide range in interests including Military, Indigenous, early exploration, ect. I highly recommend visiting this art museum for a fun, cultural afternoon."
Something For Everyone


"I'm definitely biased, preferring the historical, cultural and natural displays rather than the artistic. The wealth of info and artifacts gifted to the people of Alberta by philanthropist Eric Harvie and expanded thereafter, is absolutely wonderful. The Mavericks display highlighting the history of people from Alberta and especially the Calgary area, thrills me every time I see it.
This place is a treasure not to be missed, for every tourist and citizen!"
Glenbow Museum Directions
There is a vehicle drop off/pick up lane on 9 Avenue S.E. between Centre Street and 1 Street S.E. for bus and tour groups.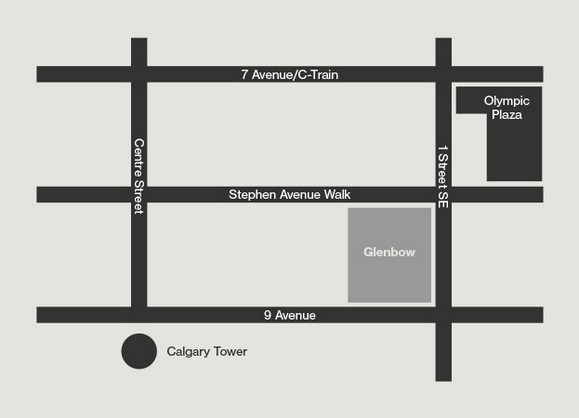 Directions to Glenbow Museum
Public Transportation By CTrain
Conveniently located one block south of Calgary's light rail transit (LRT) line. The CTrain operates on a 10 minute schedule and every five minutes during rush hour service.
From west locations:
Take the Somerset/Bridlewood train to City Hall station.
From east locations:
Take City Centre train to City Hall station.
From south locations:
Take the Crowfoot train to Centre Street station.
By Bus
Calgary Transit bus service also delivers visitors close to the doors of the Glenbow Museum. There are many routes from all quadrants of the city which travel to the downtown core.
For more information contact Calgary Transit at:
www.calgarytransit.com
Phone: (403) 262-1000
Give Glenbow Museum a Visit
Visiting museums allows a person to relate to the past as well as contemplate about the future. This experience teaches us the value of our history and country. Visiting the Glenbow Museum is a good way to experience how wonderful the cultural heritage of Canada is in an entertaining and educational experience. I'm proud to share the Glenbow Museum as a fun thing to do in Calgary. As a resident of Calgary, I'm lucky to have such a place to enjoy and sure you will enjoy it too. So give it a visit!
Buying and Selling Calgary Real Estate
Now that you have enjoyed reading about a fun thing to do in Calgary, if you're looking to buy your home or condo in Calgary, please view the latest Calgary real estate listings in addition to the Calgary MLS. I also have virtual walkthroughs of houses and condos for sale in Calgary. As an award winning Calgary real estate agent with over 16 years of experience and great results for my clients, I'm here to help you find your dream home. If you're looking to sell your home in the Calgary housing market, feel free to contact me as I can assist you with that as well.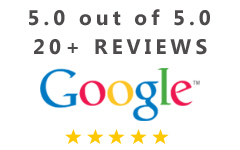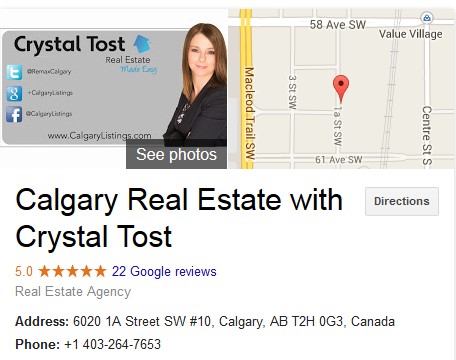 Calgary Real Estate Agent with 5 star reviews on Google
I have a proven track record of successfully selling Calgary Real Estate. I have obtained many awards within the RE/MAX brand as shown below. I have been recognized in the top 100 agents with RE/MAX in Canada as well as the top RE/MAX Agents in Western Canada. As you can see if you choose to work with me, you will be working with one of the best Calgary real estate agents.
Calgary REALTOR® Crystal Tost has been awarded the RE/MAX Diamond Club Award!

What is a RE/MAX Diamond Club Award? This is a Hall of Fame Award given to a RE/MAX REALTOR® who has earned in excess a substantial amount in commissions from selling Real Estate.
Calgary REALTOR® Crystal Tost has been awarded the RE/MAX Lifetime Achievement Award!

To receive the prestigious RE/MAX Lifetime Achievement Award, a RE/MAX REALTOR® must achieve all the criteria below:
Earned in excess of $3 Million in paid commissions within the RE/MAX System.
Completed 7 years of service with RE/MAX.
Attained the RE/MAX Diamond Club Hall of Fame Award.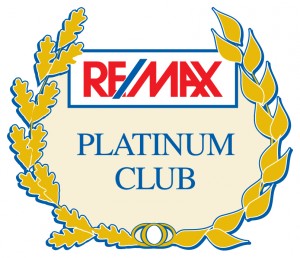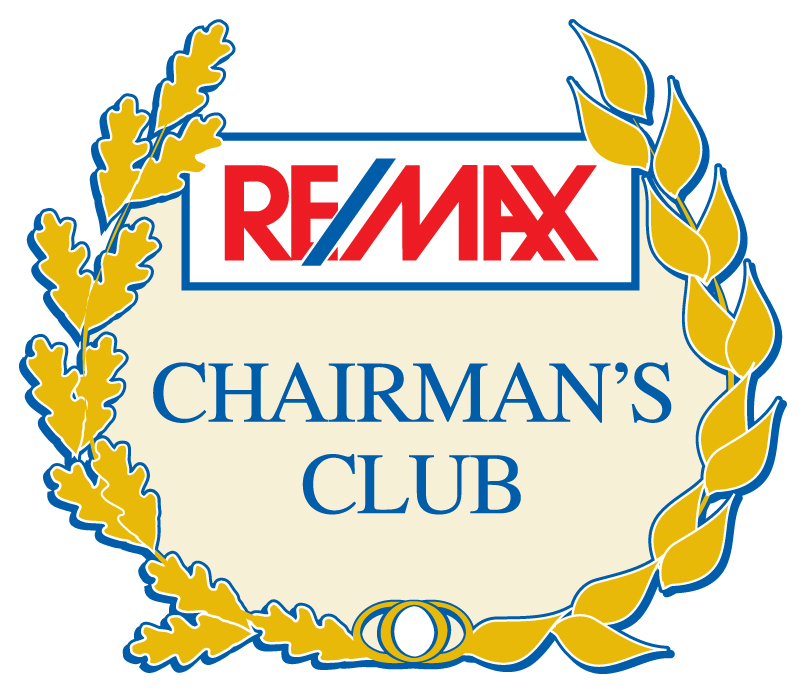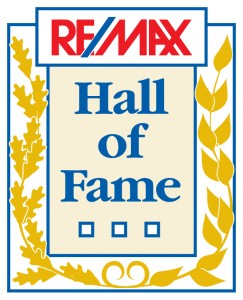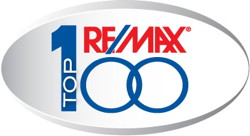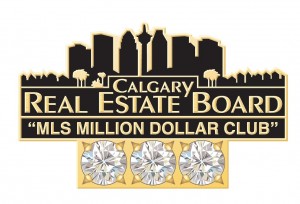 Crystal's dedication to successfully help her clients in Calgary real estate has given way to her winning numerous awards you see above. Crystal Tost looks forward to achieving many more milestones in her real estate career successfully helping her clients and looking out for their best interests.