5 Ideas for Decorating Over the Holidays
Posted by Crystal Tost on Monday, December 3, 2012 at 7:00 AM
By Crystal Tost / December 3, 2012
Comment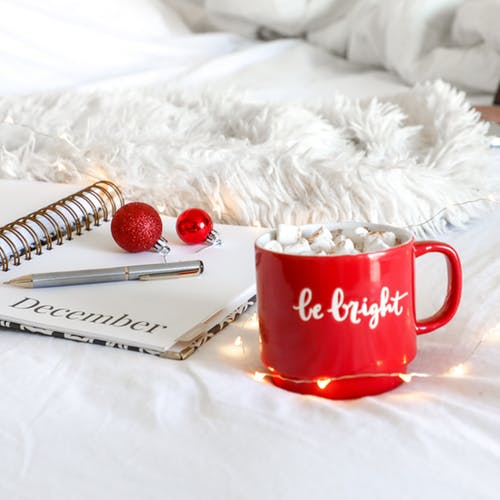 The holiday season is a great time to strengthen family bonds, to reflect upon the previous year and to fill let your creativity shine as you decorate your home for the season. Aside from the traditional tree decorating and putting lights up around your home and in your yard, here are a few decorating ideas that you might want to explore for this holiday season.
Idea #1: Make it Personal
Since the holiday season is largely about family togetherness, you might want to consider adding some decorations that focus on your family. Of course, if you are trying to sell your home, adding personal items is not a good idea because you want the buyer to be able to imagine himself living in your home. If your home is not on the market, however, personalization is key to creating the warm and cozy feelings associated with the holidays. One way to do this is to print off some pictures from past Christmases and to find creative ways to display them. One idea is to simply closepin them to a slim stick suspended between two vases, which you can then place on your mantel.
Idea #2: Have Fun with Pinecones
During the holiday season, you should have no problem with finding pinecones that can be used for a variety of decorative ideas. Depending upon the look you want, you can leave the pinecones in their natural state and simply place them in a decorative bowl. Or, if you want to add some more pizzazz to your decorations, you can even paint the pinecones or spray them with glitter. If you are really feeling creative, you can even add some tea light candles to the tops of your pinecones to create pinecone candles.
Idea #3: Create a Wreath
Holiday wreaths offer a simple yet effective way to spread the holiday cheer. In addition to traditional wreaths, you can find plenty of modern wreath variations available in many stores. Or, you may choose to create a wreath on your own. Remember, wreaths can be made from all types of materials, ranging from the traditional pine tree branches to family photos, to silver bells, cranberries or flowers of some sort.
Idea #4: Let it Snow!
Looking out your window and watching the softly falling snow is one of the many wonders of the Christmas season, so why not bring that snow indoors? With the help of faux snow, you can spread a little along your mantel or on your windowpane to create the beautiful look of fresh snow throughout your home.
Idea #5: Erect Multiple Trees
While you will undoubtedly have one tree that stands as the centerpiece of your Christmas décor, you can easily spread the holiday cheer with the help of tabletop trees. There are many tabletop trees available to select from, ranging from traditional trees to silver trees and even wooden trees. Explore your options and have fun with your holiday tree decorations!