5 Tips for Making a Small Bathroom Appear Larger
Posted by Crystal Tost on Wednesday, June 27, 2018 at 4:59 PM
By Crystal Tost / June 27, 2018
Comment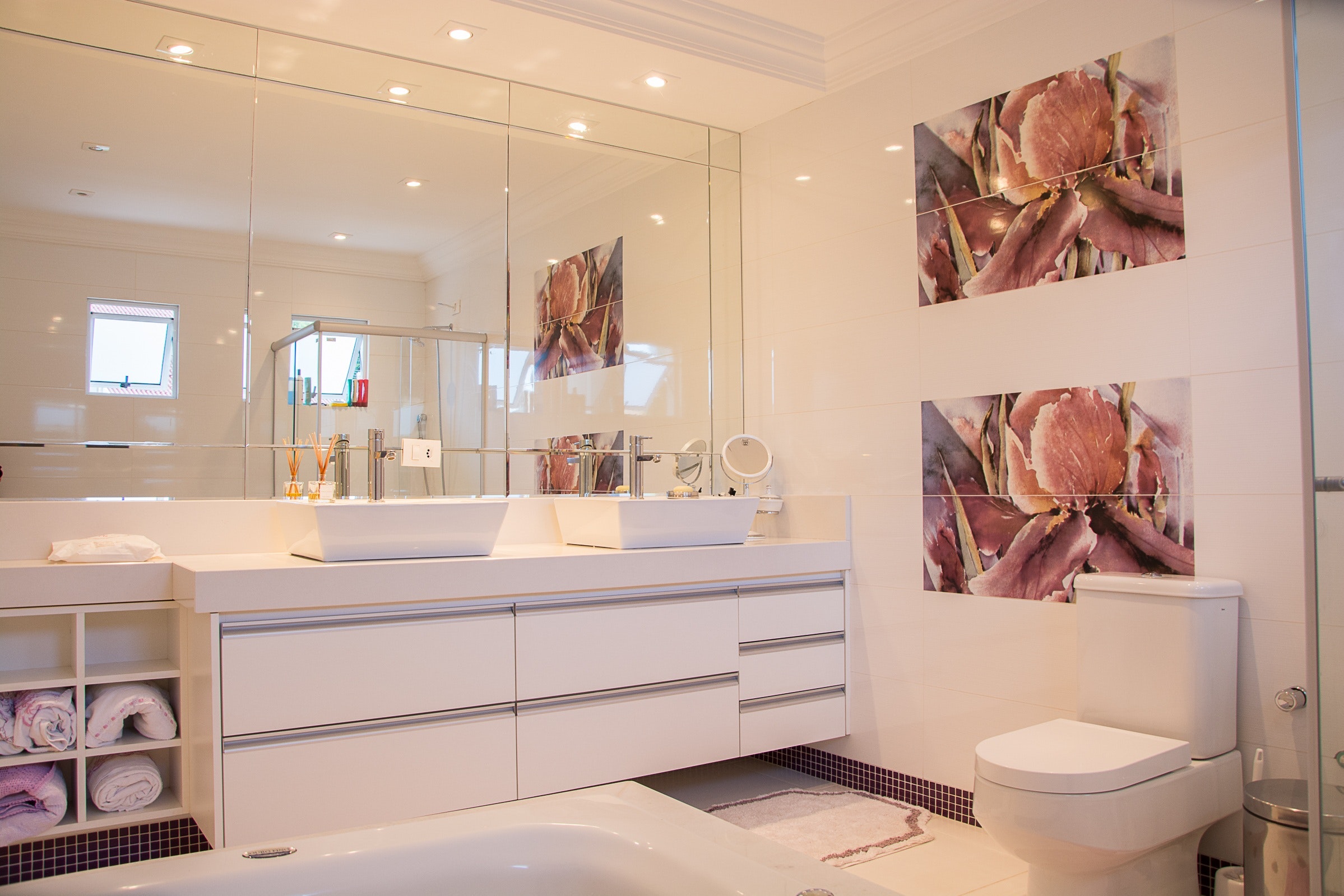 Dealing with a small bathroom can be difficult at times. Fortunately, while there may not be much you can do to physically expand the overall size of your bathroom, there are a few decorative steps that you can take to trick yourself into feeling like the space is larger than it actually is.
Tip #1: Get Creative with Mirrors
Mirrors are great assets to any bathroom. Not only do they help you with getting ready to start your day, but they can also help to create the illusion of more space. Rather than simply hanging one small mirror above your vanity, mirror an entire wall. The reflection of light will help to brighten up the space while also fooling your eye into thinking the space is bigger. Backlighting the mirror is another chic and modern way to amplify the light in your bathroom.
Tip #2: Choose the Right Shower Enclosure
If you are partial to shower curtains, you can move the curtain rod so the fabric spans all the way up to the ceiling. This can help to elongate the appearance of your walls, thereby creating the illusion of more space. Another option is to use glass shower doors in order to open up the space that you have available to you.
Tip #3: Select the Right Paint
The paint you choose for your bathroom can go a long way toward helping to great the illusion of larger space. Using a dark color can help to create the illusion of depth. Choose a high-gloss finish to further help with creating the illusion. Keep in mind that using dark paint will draw attention to your light fixtures, so choose designs that add more character to your space along with bulbs that will bring plenty of light to the room.
Tip #4: Explore Wall Covering Options
Experimenting with wall covering options can also help to create the appearance of a larger space. Utilizing medium- and large-scale wallpapers and tile patterns can help make your space feel larger. Whether you choose large tiles or wallpaper with a large pattern, both options can be equally as effective. If you have your heart set smaller tiles, consider using them from floor to ceiling and cover an entire wall. In this case, one-by-four and two-by-six floor tiles are typically a good option.
Tip #5: Select the Right Pieces
To ensure you have plenty of space to move around in the bathroom and to create a more open look, take care in selecting the pieces that you install in your bathroom. Large vanities may provide plenty of storage space, but they are cumbersome when used in a smaller bathroom. Instead, consider installing compact toilets and sinks. If you want to have a tub, considering using a Japanese soaking tub in order to take up less space.
Floating shelves and cabinets can also help to create a sleek look without taking up unnecessary space. Meanwhile, floating storage still helps to keep all of your necessities within arm's reach. Similarly, a pedestal or floating sink can help keep your floors clear, helping to open up the space while reducing tripping hazards within a small space.
A pocket door can also help to create a larger appearance while making your bathroom feel less cramped. While installing a traditional door with a pocket door can be tricky, you will be thrilled with the resulting extra space. With a pocket door, the door tucks away into your wall, thereby opening up the space that is wasted when the door is open in the bathroom. This also helps to eliminate problems with banging the door against shelves or other pieces when opening it.