4 Steps for Increasing Storage Space in Your Bedroom
Posted by Crystal Tost on Monday, August 20, 2018 at 5:03 PM
By Crystal Tost / August 20, 2018
Comment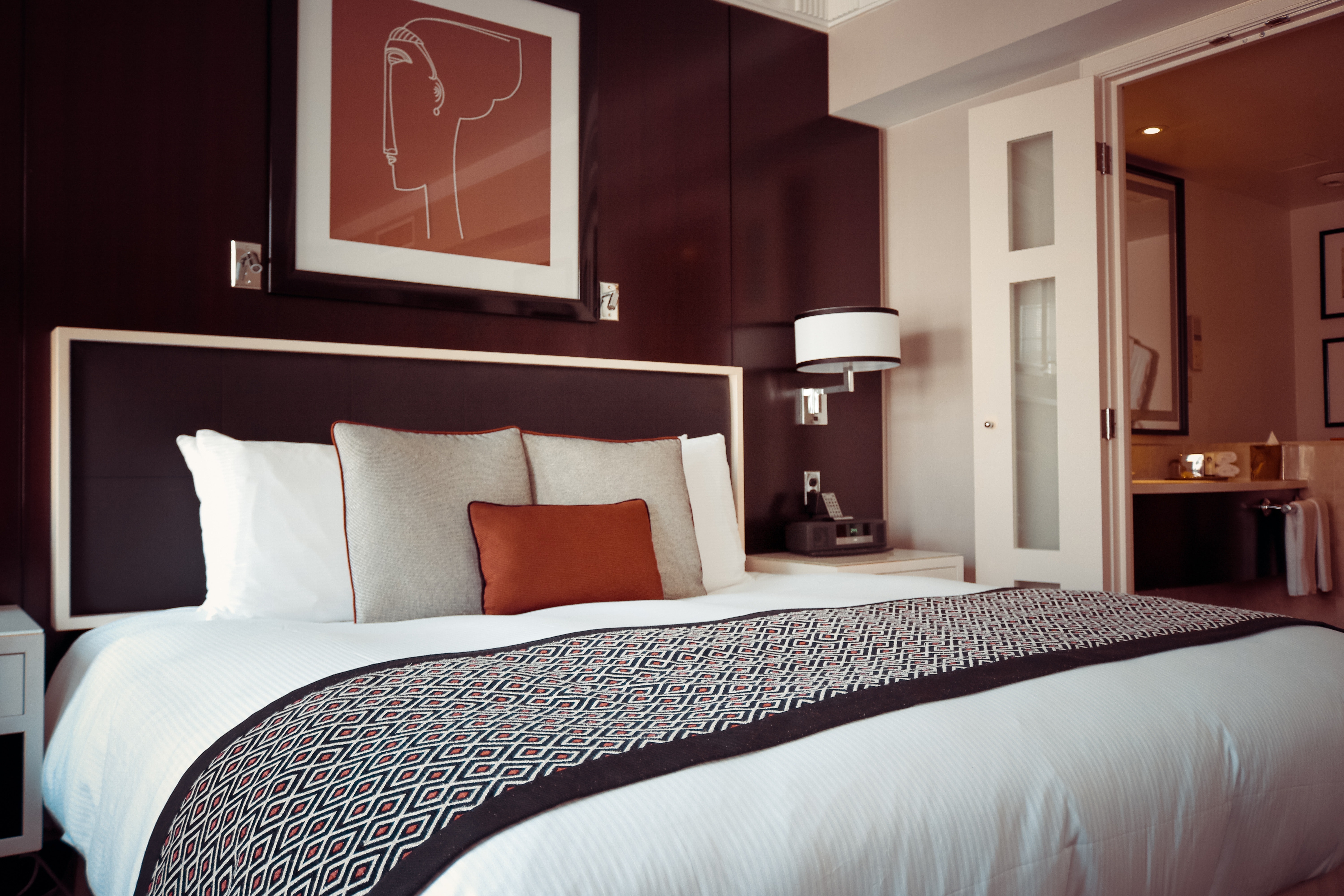 No matter the size of your bedroom, finding the space to store all of your clothes, jewelry and other items can be difficult. With a little creativity, however, you can increase the amount of storage space that you have available while also keeping all of your belongings within easy reach. To that end, here is a look at some great ideas for better utilizing your bedroom for storage of personal belongings.
Step #1: Map Out Your Space
Before you begin looking into storage options or ways to integrate your belongings into your bedroom's décor, take some time to map out the space that you have available to you. Take measurements of your wall space, making sure to take note of where your windows and doors are located. This will help you to better determine whether or not the furnishings and other pieces you are considering for the space will fit properly within the bedroom without creating a cramped or crowded look.
Step #2: Choose the Right Bed
Your bed can go a long way toward helping to create more storage space in your bedroom. If you are purchasing a new bed, consider buying one with built-in storage. Many of the beds that are currently available come equipped with multiple drawers in the base, providing you with plenty of extra space for storing necessities in your bedroom. Some even feature headboards with shelves or with nightstands that are built right into them. These shelves can go a long way toward helping your store accessories, display books or adding other decorative elements to your space.
If your budget does not allow for the purchase of a bed with built-in storage, consider purchasing a bed with a tall frame. Couple the tall frame with a longer bed skirt and you will open up plenty of space beneath the bed for creating your own storage without being an eyesore. Plastic storage containers for storage under the bed can be easily acquired at most stores. If you want to let your creativity flow, you can even paint a vintage suitcase and add castors for under-bed storage.
If purchasing a new bed is entirely outside of your budget, you can look into purchasing risers for your bed instead. With the help of risers, you can prop up a low bed to help create more storage space underneath. Utilizing the space beneath your bed for storage is a great way to add storage space without taking up additional floor space.
Step #3: Choose Additional Furniture Wisely
When selecting additional furniture for your room, consider purchasing pieces that can serve more than one purpose. A bench with hidden storage, for example, can provide you with a place to sit while getting ready in the morning while also providing you with extra storage space. Similarly, a wall mirror with built-in shelves can be used to hold accessories.
Step #4: Use Wall Space
There are plenty of creative ways to use wall space to help increase the amount of storage in your bedroom. One option is to install floating shelves. Available in a variety of designs, including floating rectangular shelving units and floating cubes, these shelves can be installed virtually anywhere where wall space is available. Not only does this provide you with a way to keep items off the floor and within easy reach, it can also serve as a decorative element for your bedroom.
Hanging items on the wall is another storage solution that you can explore. A corkboard wall can serve as a great way to hang jewelry so it is in easy reach and tangle-free. Plants and other greenery can also be hung rather than kept on the floor and taking up valuable space. Scarves and other accessories can also be easily hung on wall space, freeing up space in drawers and other containers.