Simple Ways to Create a More Attractive Television Space
Posted by Crystal Tost on Saturday, May 4, 2019 at 1:13 PM
By Crystal Tost / May 4, 2019
Comment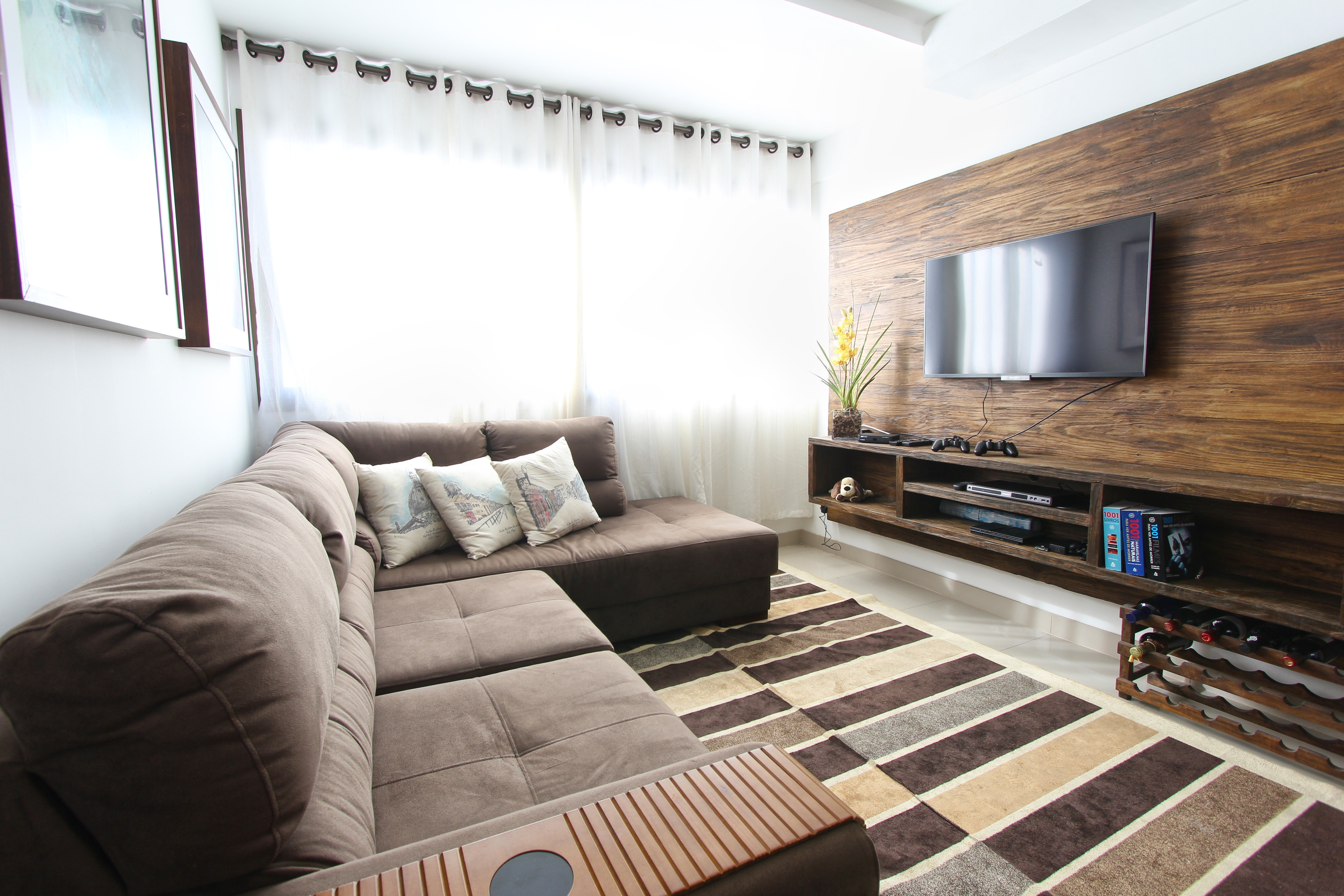 Designing a TV room can be a fun way to express your creativity while also developing a space that is sure to get a significant amount of use. At the same time, in order to offer the best sound and visual experience possible, you will likely need to add a great many different electronics components to your setup. Unfortunately, this can result in a large number of unsightly cords that are not only unattractive but potentially dangerous as well. In order to keep your cords and wires safely out of sight while also keeping them and your electronics easily accessible, you might want to consider implementing these simple tricks when designing your TV room.
Dealing with the TV
When it comes to the television, you have two primary options: find a way to hide it or find a way to integrate it into your room's décor. If you would prefer to keep it out of sight, you might want to purchase a cabinet in which the television can be stored when not in use. Simply open the cabinet whenever you are ready to watch television and then put it back out of sight when not in use by closing the doors.
If you don't want to go through the trouble of putting your television into a cabinet, you can instead look for a way to integrate the television into your décor. One option is to purchase a television such as The Frame by Samsung, which is designed to look like a piece of art on the wall when it is not in use. Another option is to simply add artwork around your television on the wall in order to create a gallery-like appearance that helps to soften the starkness of the television's shape.
If you are really serious about getting rid of the television, you might want to invest in a wall projector instead of a television. With a wall projector, you simply beam whatever you are watching onto a wall, a window screen or other surface. Not only does this create a unique viewing experience, but it also eliminates the television altogether.
Addressing the Cable or Satellite Box
The cable or satellite box can take up unnecessary space in your television room while also dictating the size and type of furniture you use to store the box. To free yourself from this burden, consider using smart TV apps such as Netflix and Amazon Prime to eliminate the need for a cable or satellite box altogether. If you don't have a smart TV, a streaming player can also help you achieve the same result. Not only can a streaming player be plugged into your TV's USB outlet, but you can also pack it up and take it and your favourite shows with you when you go on vacation.
If getting rid of the cable or satellite box is not an option, consider purchasing a piece of storage furniture that is not specifically designed to be used as a television console. A rattan-front cabinet, for example, will still allow your remote to communicate with the box and holes can easily be drilled into the back to allow cords to pass through.
Organizing Cords
To get your cords under control, wind up the extra length and secure them so they cannot become knotted. Next, get them out of site with the help of a cable reel, a cord cover or by simply taping them to the back of a piece of furniture. You can also hide cords by covering them with fabric or by simply cutting a new hole in the wall and threading the cord through.