Calgary Basement Development Permits
Posted by Crystal Tost on Wednesday, July 21, 2010 at 9:20 PM
By Crystal Tost / July 21, 2010
3 Comments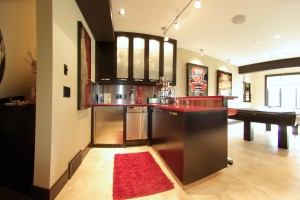 The other day I was out with buyer clients viewing a number of homes when we got onto an important topic of conversations with regard to basement permits. We came across a home that had a beautifu fully developed basement which was developed without basement development permits. Buyers always need all in the information to make informed decisions with respoect to making an offer on a potential home without development permits. If you buy a property that has no permit for the basement development, here a few points that need some consideration before going forward with your offer.
If the home was to burn down, and it was found to be possibly a problem with the basement, your insurance company may try to defer your claim and you might have to cover rebuilding or remodeling yourself. This of course would be a worse case scenerio - I personally have not heard of this happening but no one wants to be the first one - better safe than sorry.
Since your basement was not technically finished, there is no insurance on it in the event of loss. If your home did happen to burn down it is likely that you would not receive any value for an unpermotted basement. Again this has not been a tested theiry but no one wants to find out the hard way.
Resale - in the future a potential buyer will likely want to see valid permits, so when you go to resell the property it could become a hindrance on your potential sale.
If the basement development violates code, you may have to replace or reconstruct the basement to ensure it complies with city permits and regulations.
If a seller is not willing to provide the proper permits, or did not bother to get them while developing the basement, then my next question would be, why not? Are they aware that something would not pass? Did they cut some sort of corner?
In a buyers market, it is important for buyers to stand firm on these types of topics and force the seller into complying properly with the city for permits required to keep us all safe and happy. Permits exist to make sure that developments are done correctly to ensure all of our safety.
Prior to making an offer on any property, a buyer should ensure the proper permits are in place and that the state of the property complies with the municipality it is located in.
In a sellers market it is more difficult to get sellers to go through the permit approval process. There are companies that specilize on getting permits after the fact.