How Are Windows Made for Calgary Homes?
Posted by Crystal Tost on Wednesday, June 1, 2011 at 1:03 AM
By Crystal Tost / June 1, 2011
Comment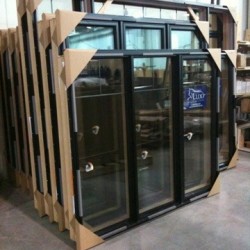 The other day I had the pleasure of visiting Lux Windows and doors to look at my windows and had a bit of a tour of their window production plant at the same time. This was a great treat to see just how streamlined they have become over the last two years. First off I came to look at my windows originally and here they are all ready to go.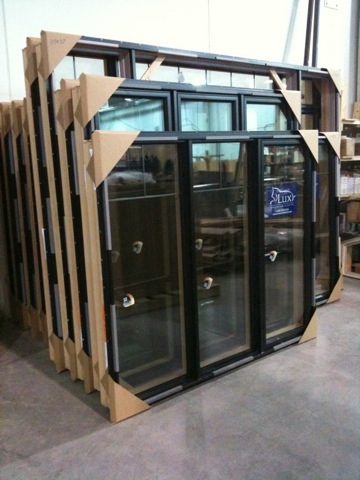 Then I got to view their window washing area a complete steam-lined process at a price though, a whopping $1.5 million to never get another finger print in-between the glass again. Very impressive Lux Windows I am sure you will making more windows in Calgary's great economy in no time at all.
So first the glass comes in large sheets, then it is broken down to size by an machine that etches the glass. After the glass it etched it is manually broken into the pieces that were pre-determined previously. After it is sized correctly it goes into the window washer. After the window is clean it goes straight into another machine where it is then combined with the other pane and gas is blown in-between then sealed on all edges.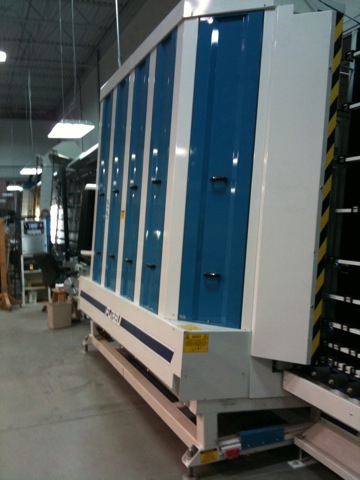 After the windows come out of this machine they go down the line and get the rubber black seal put on by yet another machine. You can see John in this picture (the owner) as he is passionately showing us his splendid automation.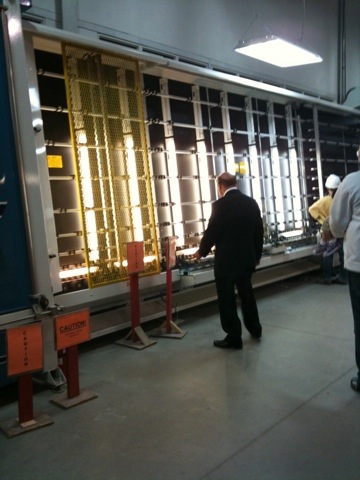 This girl operates all the machinery. This was truly a unique opportunity to view a Calgary company behind their closed doors, or windows to speak.