Misato Sushi & Grill | Aspen Woods, Calgary Real Estate
Posted by Crystal Tost on Monday, August 17, 2015 at 6:37 AM
By Crystal Tost / August 17, 2015
Comment
Misato Sushi & Grill Restaurant located on Sirocco Drive is an amenity in the Aspen Woods, Calgary neighborhood. Not familiar with Aspen Woods Real Estate? Learn in-depth information, read accurate statistics, view more amenities and find Aspen Woods homes for sale. Learn all about Calgary Real Estate with over 5000 words of information, videos, photos and listings.
Misato Sushi & Grill Seen From Outdoors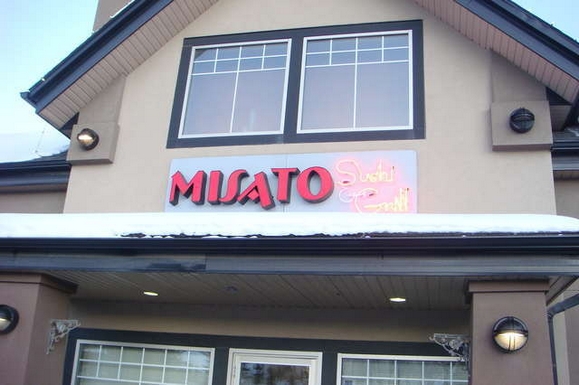 Misato Sushi & Grill located at #420-1851 Sirocco Dr SW, Calgary, AB T3H4R5 is a hidden gem that offers great-priced, finely made sushi that is always fresh. It has attractive decor with comfortable Japanese booths to sit in. The food is finely prepared with care and attention to detail and best of all, it tastes great. Their menu is expansive with plenty of delicious items to choose from with a variety of sushi, soups and other offerings. Staff is very personable, extremely helpful and friendly. This place can get very busy and sometimes the service slows a bit, but not to the point that it becomes an inconvenience.
Misato Sushi & Grill's Udon Soup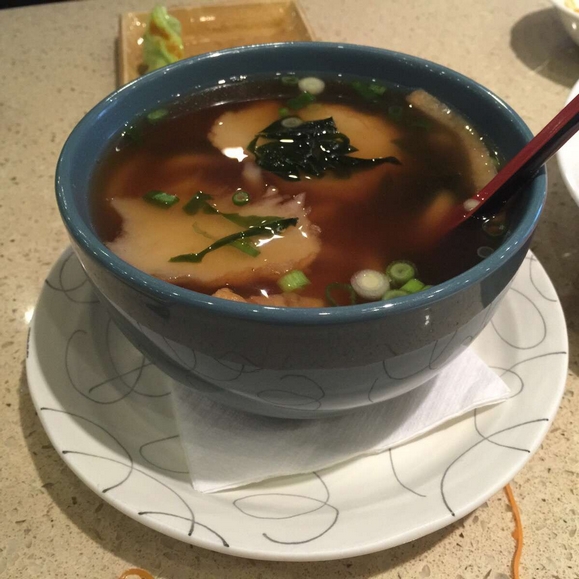 Misato Sushi & Grill In Their Words
"Mi-sato", from the Japanese words for "beautiful" and "home village". These words embody the core of our restaurant's philosophy - hospitality.
Misato Sushi & Grill's Sashimi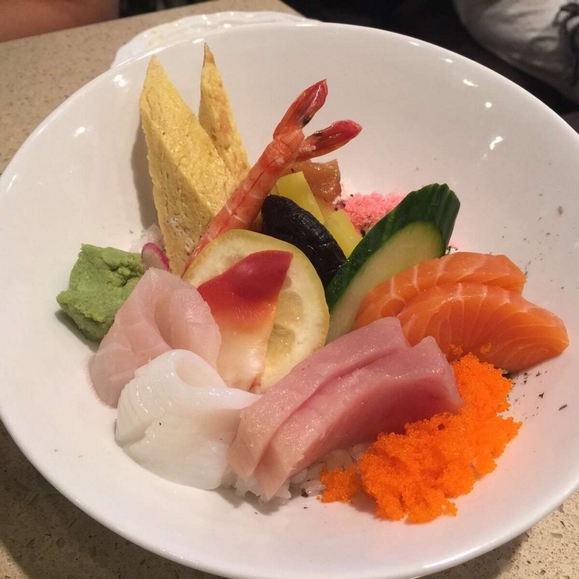 The kind of hospitality found with friends, family, lovers—the feelings of warmth associated with home. We strive to deliver friendly service that parallels these feelings. When you walk into our restaurant you become family, Misato's family, and we will spare no expense to serve you.
Welcome to Misato and "welcome home."
Misato Sushi & Grill's Calgary Special Roll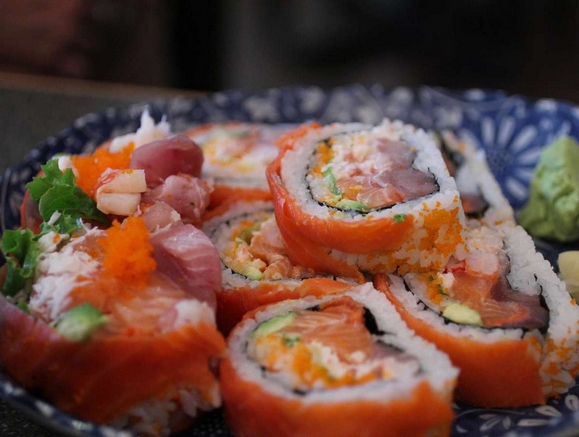 Yukio Fujimoto, the Head Sushi Chef at Misato, has more than thirty years experience in the Japanese food industry. He graduated from a Japanese professional cooking school. He then built up his skills and worked up the ranks as a chef. He was a lead chef in a Japanese restaurant until he moved to Canada in 2004. He joined Misato and become our head chef.
Misato Sushi & Grill's Assortment Of Sushi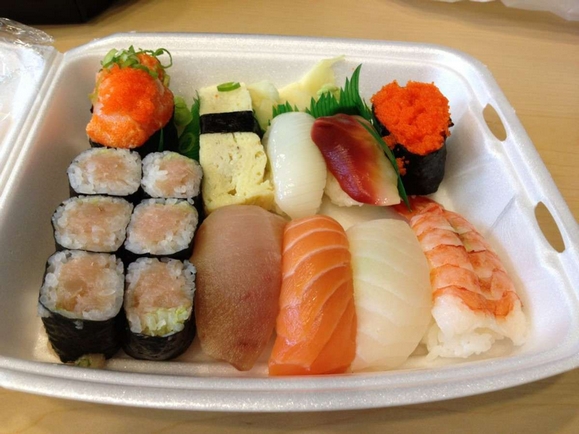 The Atmosphere
Misato Sushi & Grill is different from other restaurants that you may find in Calgary. You will find cool tone accents blended with stylish décor that vitalizes the atmosphere inside. The long tables can accommodate both large and small groups of people who choose to have their dinner and lunch at the restaurant.
Misato Sushi & Grill's Sushi Rolls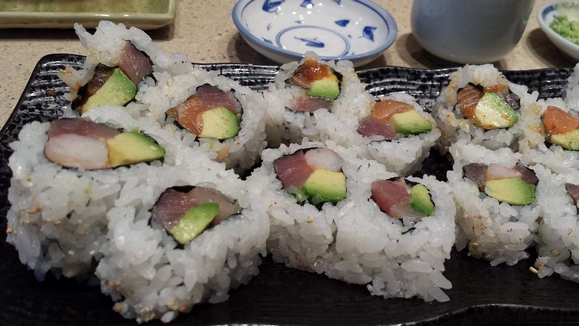 Food and Drinks
Some of the foods offered include beef and vegetable gyozas with light and spicy dipping soy sauce. It has a good amount of filling and a nice outer layer. You can also enjoy their chicken, prawn and even tempura with a side of sweet chili sauce. They have many kinds of rolls on the menu such as Calgary special roll, special scallop roll, spider roll and many others. Your visit at Misato Sushi & Grill will not be complete without tasting their traditional sushi and sashimi. There is also a great selection of beer, wine, sake and other beverages for whatever kind of mood you are in.
Misato Sushi & Grill's Lobster Roll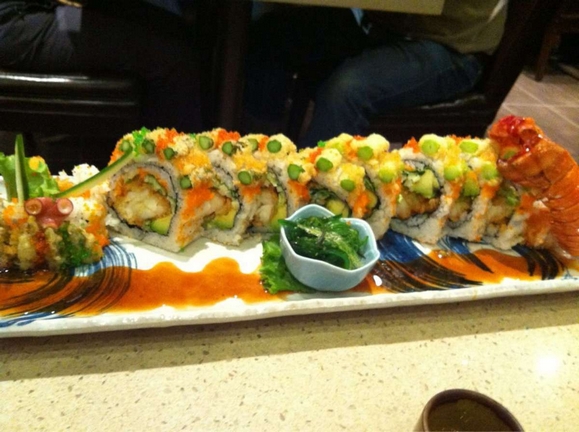 Overall
Misato Sushi & Grill is not only a highly renowned restaurant because of the excellent food and atmosphere, it's also them giving above and beyond great customer service ensuring all customers enjoy their experience.
Misato Sushi & Grill's Calgary Special Roll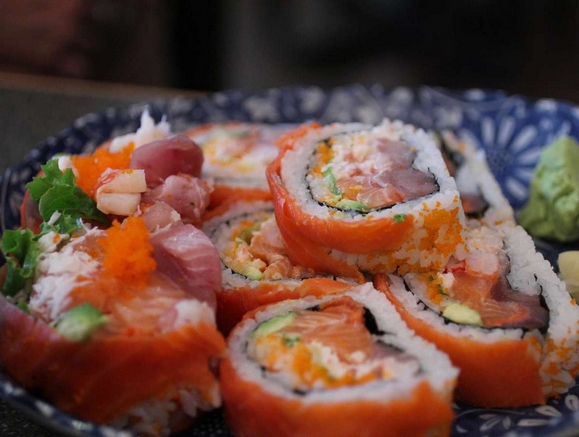 Misato Sushi & Grill Restaurant Location
#420-1851 Sirocco Dr SW, Calgary, AB T3H4R5
+1 (403) 217-3000
http://www.misatosushi.com/
Misato Sushi & Grill Dine-In Menu
Misato Sushi & Grill Takeout Menu
Misato Sushi & Grill Takeout Party Tray Menu
Aspen Woods Real Estate Information
Aspen Woods features mostly single-family detached homes and this community is located in the southwest quadrant of the City of Calgary. Although the area currently known as Aspen Woods was annexed to the City of Calgary in 1956, it did not become established as a neighborhood until 2001. Located on the north side of 17th Avenue and near to Bow Trail, the community of Aspen Woods provides residents with easy access to the Downtown area and all that the City of Calgary has to offer.
Aspen Woods Real Estate Informational Video
Amenities include restaurants, clothing stores, coffee shops and many places for fun. Aspen Landing is nearby which is a shopping centre with a unique village concept, It is designed for community gathering filled with shopping, dining, working and enjoyment. This shopping centre is lined with boutiques, shops and cafes which create a great charming intimate atmosphere. Westside Recreation Centre is also nearby for various fun sports and activities such as ice sports, fitness classes, swimming, and day camps for children. Everything is available within a close proximity and even Downtown Calgary is only a short trip away. parks include Optimist Athletic Park, Bragg Creek and Edworthy Park.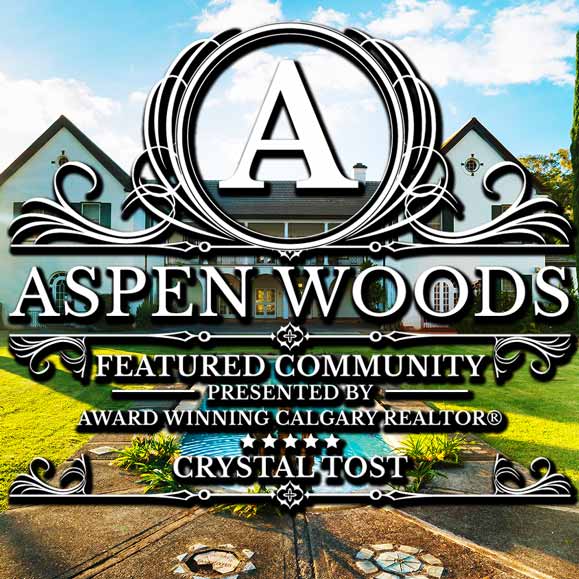 View Aspen Woods Calgary homes for sale along with in-depth information on Aspen Woods, Calgary and its real estate market.
Aspen Woods Realtor Pro
Crystal Tost, award winning Calgary REALTOR® has the experience, connections and talent to help you with your Altadore, Calgary home needs either as a buyer or seller. Crystal Tost provides all her clients with a high level of service and effectiveness with further proof shown by her Google Reviews and Facebook. Crystal would be delighted to speak to you and discuss how she can effectively help you. Call her at 403-264-7653, the form below or you can contact in various other ways as shown on her contact page.

Crystal Tost, Aspen Woods Real Estate Pro

RE/MAX Realty Professionals
6020 1a St SW
Calgary, Alberta T2H 0G3
(403) 264-7653
Contact me about your Calgary Real Estate Needs