Best Places to Buy Wine in Calgary
Posted by Crystal Tost on Thursday, November 23, 2017 at 3:43 PM
By Crystal Tost / November 23, 2017
Comment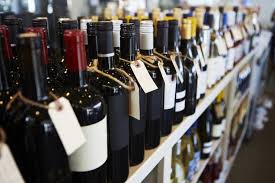 You don't have to be a connoisseur to enjoy a good bottle of wine, but you should know where to shop for the good stuff – where you'll get good advice on what to bring to a party or to stock in the cellar of your Calgary home.
There are a few shops I especially appreciate in our city, and a few that others appreciate as noted in several online reviews. Here are just a few, and if you have any to add to the list, please let me know in the comments section!
Metrovino Fine Wines
I didn't save the best for last – I put it first because they are an exceptional shop that does so much more than put bottles out on the shelf. They have wine tastings open to the public – you can check their website for the schedule. If you are one of the lucky ones that has a wine room or cellar in your Calgary home, they can arrange a planning session or even evaluate the wines that you already have on hand. Some of their events provide good info on how to pair food with wine. It's really quite exciting! They are at 722 – 11 Ave SW in Connaught.
Vine Arts Wine and Spirits
They call themselves Calgary's most creative wine shop – it's a visual treat with art and huge graphics painted on the walls. Vine Arts is in Victoria Park at 1310 – 1 St SW and the proprietors have a unique way of grouping the different wines. They do it by flavour. They also stock craft beer and if you're thinking of serving fancy cocktails this holiday season, they have some of those crazy ingredients that will make any mixed drink very special. You can ask about their Wine Club, too. It's a charming place and a perfect spot to stop if you live in downtown Calgary.
Willow Park Wines and Spirits
This is the original. It's one of the old ALCB stores from 20-plus years ago that actually had success as a private enterprise, and stocking a stellar selection of wine is one of the reasons why. They travel the world to bring back wines – from everywhere. They also arrange yearly wine tours to those exotic places that grow the world's best grapes. Willow Park, in the community of the same name, is where many of Calgary's private wine buyers go, where the staff has first-hand knowledge of what they offer.
Aspen Wine and Spirits
If you do an online search for this store, the results will lead you to a store of the same name in Colorado. This is definitely in Calgary – in Aspen Woods – and I enjoy stopping in here because it's close to home and because the staff are so helpful. They also let you try before you buy via something called an Enomatic machine. If a bottle has been opened, it's plugged into this dispensing machine and also helps preserve the integrity of the bottle for at least three weeks. It's very cool and I like it because it takes the risk out of buying a $25 bottle of wine that you only hope you might like, only to discover that it's really not to your liking.
Calgary Co-op Wines and Spirits
If you love to check out online reviews, you'll notice that this store with a fairly ordinary name is very much loved by Calgarians, especially one particular location in the northwest neighbourhood of Mount Pleasant. The selection is huge and the prices are reasonable. Because most of us, quite frankly, do not have a wine cellar in our Calgary home, good wine that fits into a reasonable budget is in demand and Calgary Co-op is right on the money.
Kensington Wine Market
This eclectic little store has been in business since 1992 and is still a going concern in the West Hillhurst neighbourhood. If the outside of the store isn't enough to entice you through the doors, the selection and customer service just might. They also offer wine-tastings on a regular basis or you can book your own and they also have regular sales. So, if there's a very nice wine you like, chances are you might save a few dollars on it if you watch their website closely. Sign up for their newsletter on their website.
Are there any you'd like to add to the list? Please let me know!