Brekkie: Calgary's Bright and Beckoning Nook For the Anticipated Break in the Day
Posted by Crystal Tost on Saturday, September 22, 2018 at 9:07 AM
By Crystal Tost / September 22, 2018
Comment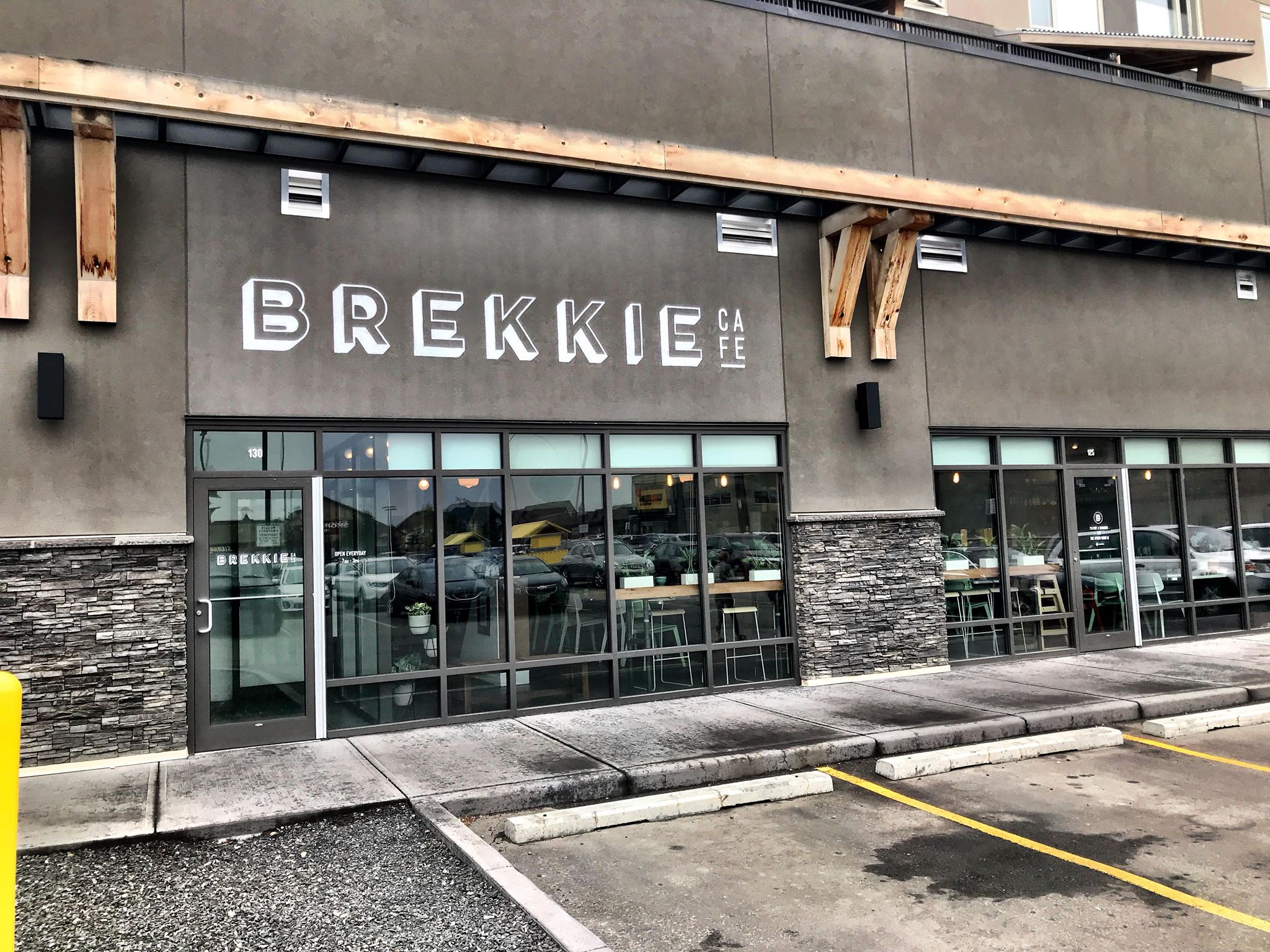 The interval during the day that brings everyone together has been righteously celebrated as of late, and not just a rushed and frantic time to down a beginning meal that is less than satisfactory. We pride ourselves on our nearby mountain landscape and continuously sunny skies here, and when the chill becomes prevalent in the air, strive to meet with friends and loved ones for a warm and rejuvenating meal.
Executive Chef Jordan Walsh long had the dream of becoming a first-rate chef, and working as a line cook during high school, he realized that he had a huge passion for everything culinary-related. He was well-recognized enough that he began a cooking apprenticeship even prior to graduation, and was quickly recognized as talented enough to land a spot at the Fairmont Chateau Whistler. He then spent dent years along the West Coast, refining his skills, drinking in the sheer bliss of seafood, and observing how to truly be sustainable in a constantly changing climate.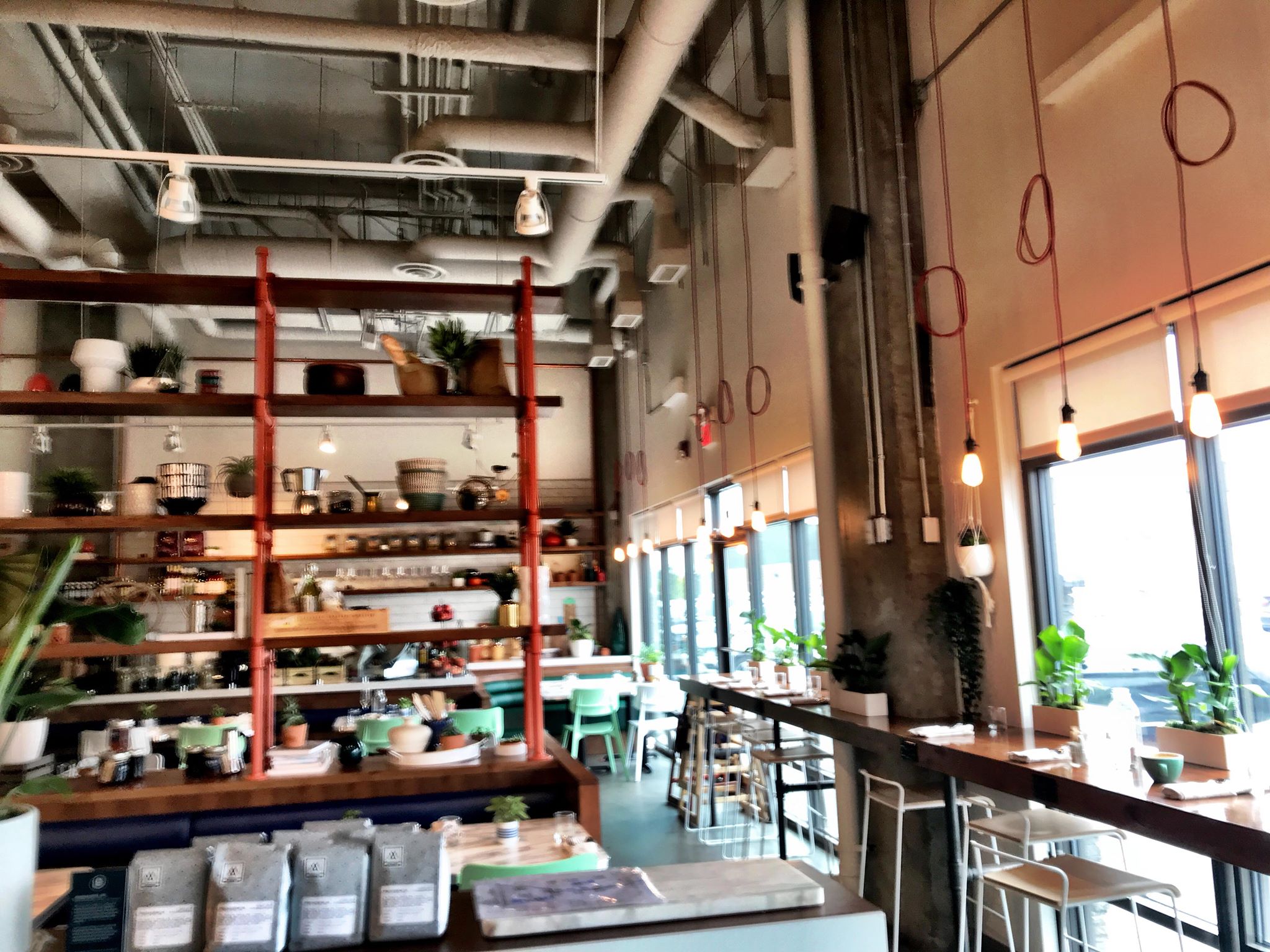 Jordan also was given the honor and responsibility of being the mastermind behind the catering for the David Foster Foundation Gala, the highest grossing fundraiser at the time in Canada's longstanding history. After staking the claim to the final win of the 2016 Clam Chowder Chow Down for Catch and the Oyster Bar, he was lured understandably by the many layers and possibilities that exist in the creation of a dynamite brunch menu. Take just one brief peek at what's available for the tasting, and you'll want to come Here in a hurry, to sample good such as Traditional Eggs Benedict, and Wine Braised Lamb.
Just for starters, the toast selection brandishes the essence and composition of everything that screams "delicious and locally-sourced": you can choose from avocado, avocado, bacon, and pineapple, crushed chick pea and roasted beets, goat cheese berries and almonds, or goat cheese and wild mushroom. The "Classic Brekkie" loads you up properly with 2 eggs, thick cut double smoked bacon, toast, and hash-browns. For anyone looking to double up, we first congratulate you, because your heartiness and heftiness is impressive! The Rancher's Brekkie provides 3 eggs, thick cut double smoked bacon, maple breakfast sausage, maple chili braised short rib, spiced black bean ragout, cashew pesto roasted roma, along with herbed hash and toast.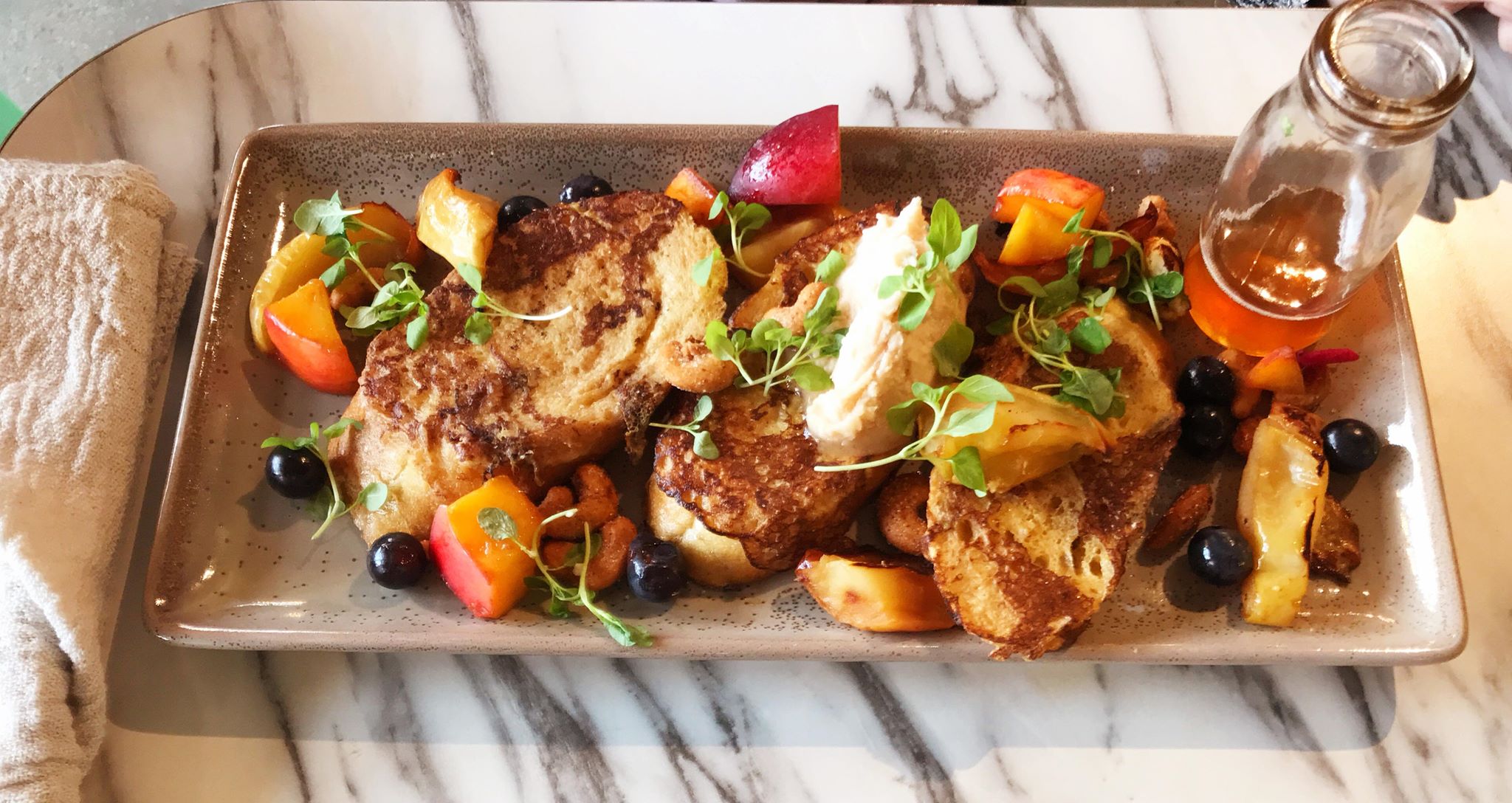 You can really see Jordan's influence from his days spent on the West Coast with dishes like Crab and Avocado Salad: when it blends with the tomato and arugula, you'll be savoring every last bite. The French Toast here comes on a fresh baguette, with Chinook Honey roasted apples, candied cashews, house pear-butter, and seasonal house syrup. If you are in the mood for sides, you can even acquire awesome additives like chocolate covered thick cut double smoked bacon, and the ultra-inviting chinook honey roasted apples and candied cashews.
You may feel the urge to hunker down and enjoy a Winter's 7-bean salad, or just have a comforting grilled cheese with fried potatoes, or even to try the Chinook Honeyed Greek Yogurt: berry compote, Highwood crossing granola, and fresh berries greet you with a blast of clean energy, and also provide instrumental tools for shedding a few spare pounds! There's enough variety here to mix it up every time you return, but you may not want to: once something familiar strikes your fancy here at Brekkie, it's most likely in your best interest to lavishly lick your chops, and let the good times roll!