SW Calgary Private Schools
Posted by Crystal Tost on Monday, December 2, 2013 at 11:11 AM
By Crystal Tost / December 2, 2013
Comment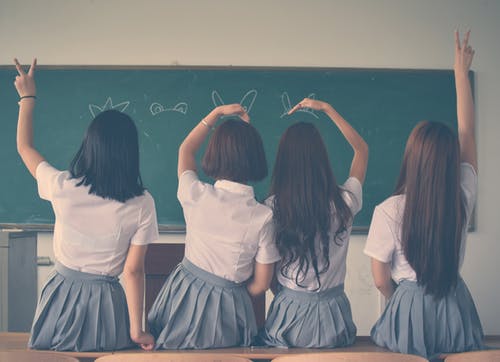 One of the reasons why Calgary is one of the fastest growing cities in Canada is due to the economic opportunity that is presently driving the city in an extremely positive direction financially, which in turn improves amenities in the city, as well as institutions such as private schools. Home to some of the most prestigious and reputable private schools in the city, the area of SW Calgary has a variety of options for parents looking to enrol their children in a rewarding educational environment that they can feel proud to be a part of. Are you looking for Southwest Calgary private schools? If so, check out these reputable options for your son or daughter.
Calgary Academy (1677 - 93 St. SW) – A Strong History of Scholastic Achievement
Founded in 1981 by a group of parents and teachers looking for an alternative to community schools, the Calgary Academy is widely considered to be at the forefront of specialized academic programming for young students in Alberta. Since its inception, the Calgary Academy has educated over 4000 students and because of the work done by Calgary Academy educators and staff, 98% of their graduates have gone on to graduate high school. Another impressive statistic about the Calgary Academy is that of those students who go on to graduate high school, 90% then go on to post-secondary education within a year of graduating. These kind of statistics speak to the peace of mind that parents can rely on when their son or daughter is admitted to Calgary Academy in Southwest Calgary.
Calgary Waldorf School (55 Cougar Ridge Dr. SW) – A Holistic Approach to Education
The Calgary Waldorf School in Southwest Calgary prides itself on enriching the lives of their students by offering their students a balance of artistic, academic, and practical activities. The school was founded in 1985 and offers Preschool and Kindergarten, as well as grades one through nine. According to their website at calgarywaldorf.org, the school strives to address the educational needs "of the whole child, developing: clarity in thought, balance in feeling and conscience and initiative in action." The Calgary Waldorf School has an extremely close relationship with its alumni by including them in activities going on at the school, which makes for an extremely encouraging community by showing students the level of success they can achieve by committing to the Calgary Waldorf method.
Lycee Louis Pasteur International French School (4099 Garrison Blvd. SW) – A Leading Bilingual School
The Lycee Louis Pasteur International French School, or LLP, is part of a network of 480 schools worldwide, six of which are in Canada, and all of their schools follow the same curriculum. LLP offers students the gift of bilingualism, which is a much sought after skill in Canadian business and culture. Students are usually advanced in English, French and Spanish by the time they reach the high school level. By providing students with a rigorous educational program, the LLP ensures that your child can reach his or her goals in life by instilling in them the importance of hard work, dedication, and creativity, all offered under the banner of an internationally recognized and lauded educational network.
Be sure to visit the schools' websites for more information about admissions and fees, but from this brief list of some of the private school options that are available in Southwest Calgary, it's obvious that the young student in your home will have a bright future by enrolling in any of these fine programs.