Nawab Restaurant | Aspen Woods, Calgary Real Estate
Posted by Crystal Tost on Friday, August 14, 2015 at 11:57 PM
By Crystal Tost / August 14, 2015
Comment
Nawab Gourmet Cuisine of India Restaurant located on #3126, 288 St. Moritz Dr. SW, Calgary is an amenity in the Aspen Woods, Calgary neighborhood. Not familiar with Aspen Woods Real Estate? Learn in-depth information, read accurate statistics, view more amenities and find Aspen Woods homes for sale. Learn all about Calgary Real Estate with over 5000 words of information, videos, photos and listings.
Nawab Restaurant Seen From Outdoors
The food at Nawab is a pleasure that you must experience yourself. This is a family owned and authentic Indian restaurant! It's delicious and rich tasting food with an abundance of flavors.
Nawab Restaurant's food containing Prawn Goa Masala (spicy jumbo prawns cooked in a tomato and onion masala, served on a garlic naan)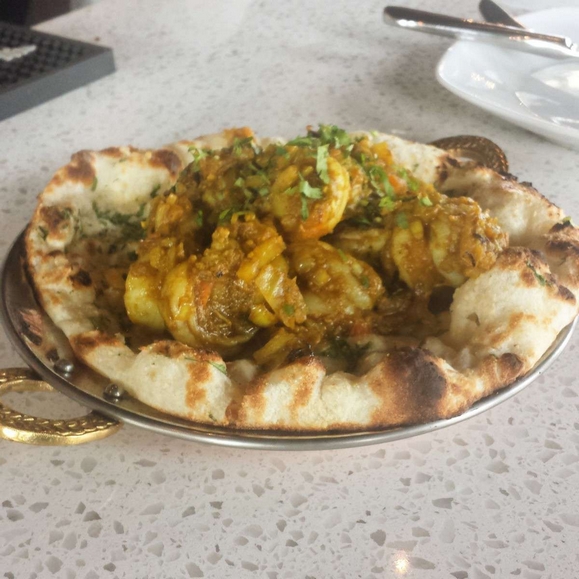 By the freshness you can tell they use high quality ingredients here. You can also make your orders spicy to your liking.
Nawab Restaurant's Garlic Naan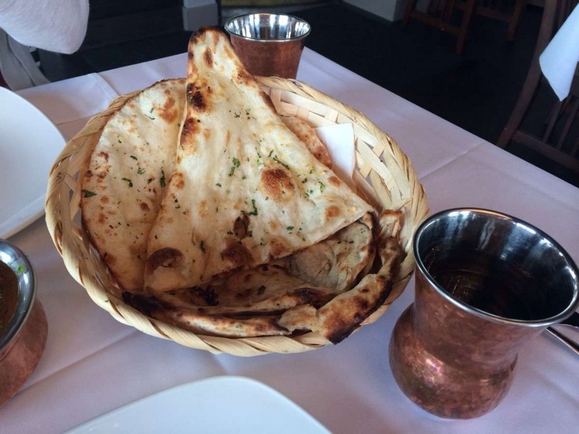 One of my favorites here is the Dhal Makhani. It's black lentils that are slow cooked with herbs and spices.
Nawab Restaurant's Vegetable Jalfrazi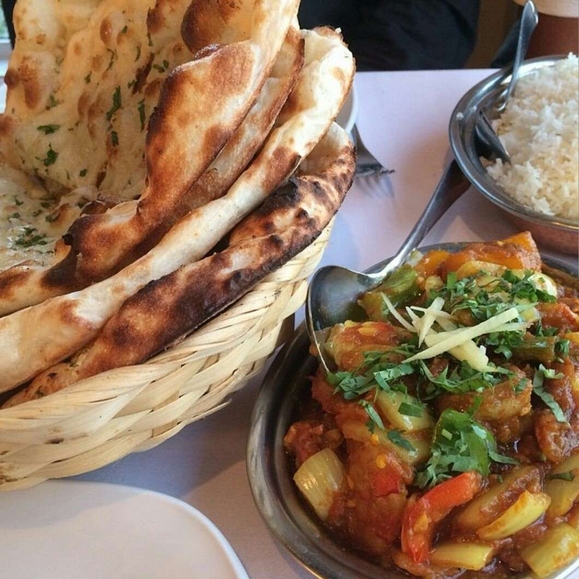 A dish many people have heard of is Tikka Masala, and they do it justice here. Simply amazing and spicy.
Nawab Restaurant's Chilli Chicken, Butter Chicken, Keema and Gosht Korma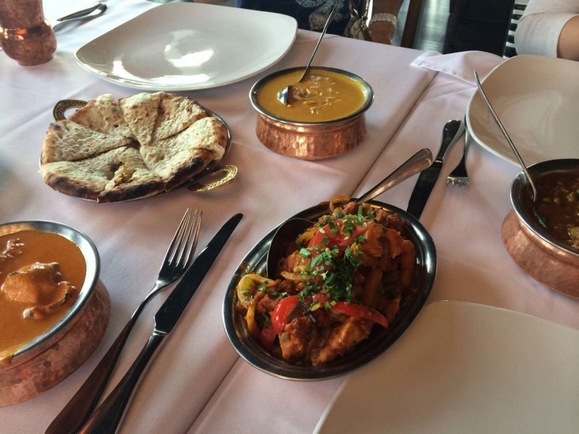 With all that spicy food I like to cool down my tongue a bit with some delicious mango ice cream! If your stomach can't take spiciness too much, you can settle it some with some chai tea.
Nawab Restaurant's Interior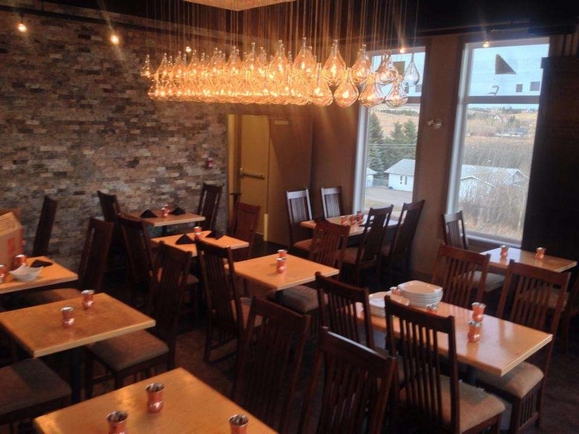 The customer service at Nawab Restaurant is personable and friendly. Ordering your food and enjoying a light conversation is nice. Due to high traffic, Friday & Saturday reservations are highly recommended :)
Nawab Restaurant's Interior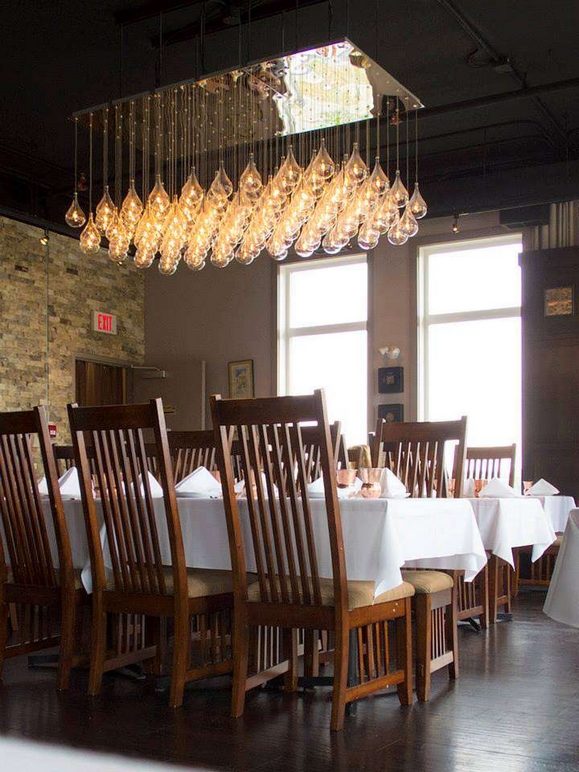 The interior and ambience of Nawab Restaurant is warm and inviting. It has ample seating and even a patio to enjoy eating outdoors.
Nawab Restaurant's Delicious Food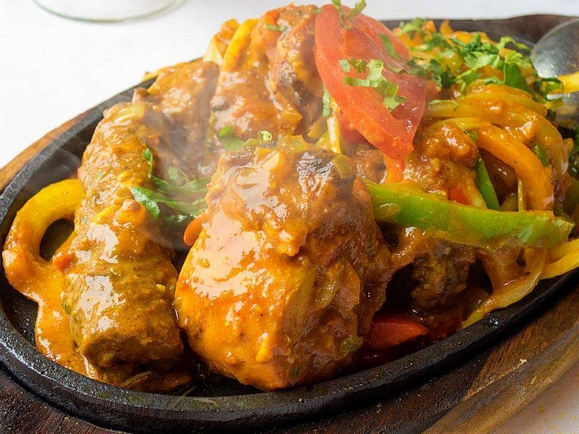 If you're a newcomer to Indian food or a seasoned veteran to it and in the Aspen Woods, Calgary area, be sure to take a stop at Nawab Gourmet Cuisine of India Restaurant.
Nawab Restaurant's Samosa
Nawab Restaurant Location
#3126, 288 St. Moritz Dr. SW, Calgary, Alberta, Canada
+1 (403) 282-1002
http://www.nawabrestaurant.ca/
Aspen Woods Real Estate Information
Aspen Woods features mostly single-family detached homes and this community is located in the southwest quadrant of the City of Calgary. Although the area currently known as Aspen Woods was annexed to the City of Calgary in 1956, it did not become established as a neighborhood until 2001. Located on the north side of 17th Avenue and near to Bow Trail, the community of Aspen Woods provides residents with easy access to the Downtown area and all that the City of Calgary has to offer.
Aspen Woods Real Estate Informational Video
Amenities include restaurants, clothing stores, coffee shops and many places for fun. Aspen Landing is nearby which is a shopping centre with a unique village concept, It is designed for community gathering filled with shopping, dining, working and enjoyment. This shopping centre is lined with boutiques, shops and cafes which create a great charming intimate atmosphere. Westside Recreation Centre is also nearby for various fun sports and activities such as ice sports, fitness classes, swimming, and day camps for children. Everything is available within a close proximity and even Downtown Calgary is only a short trip away. parks include Optimist Athletic Park, Bragg Creek and Edworthy Park.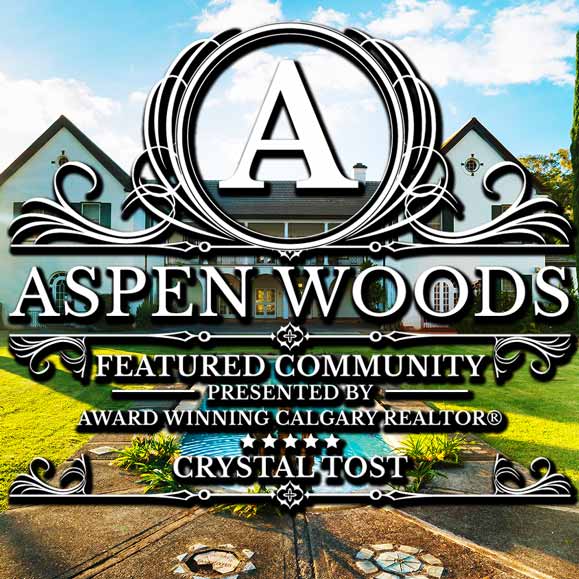 View Aspen Woods Calgary homes for sale along with in-depth information on Aspen Woods, Calgary and its real estate market.
Aspen Woods Realtor Pro
Crystal Tost, award winning Calgary REALTOR® has the experience, connections and talent to help you with your Aspen Woods, Calgary home needs either as a buyer or seller. Crystal Tost provides all her clients with a high level of service and effectiveness with further proof shown by her Google Reviews and Facebook. Crystal would be delighted to speak to you and discuss how she can effectively help you. Call her at 403-264-7653, the form below or you can contact in various other ways as shown on her contact page.

Crystal Tost, Aspen Woods Real Estate Pro

RE/MAX Realty Professionals
6020 1a St SW
Calgary, Alberta T2H 0G3
(403) 264-7653
Contact me about your Calgary Real Estate Needs