Calgary Homes For Sale Have Sales Drop
Posted by Crystal Tost on Monday, May 4, 2015 at 4:37 AM
By Crystal Tost / May 4, 2015
Comment
Calgary homes for sale have sales drop consecutively for fifth straight month in 2015. CREB statistics show that Calgary home supply may be coming to a crawl in response to the slowdown. New listings were around three thousand last month which is an eighteen percent drop from 2014. All data provided is from the Calgary Real Estate Board.
Ann-Marie Lurie, chief economist with CREB states "While conditions continue to favor the buyer, both the months of supply and the sales to new listings ratio, which represent measures of market balance, tightened in April. If this trend continues, it should help prevent resale inventories from rising to previous highs and limit some of the downward price pressures we've been seeing."
Ann-Marie Lurie, CREB Chief Economist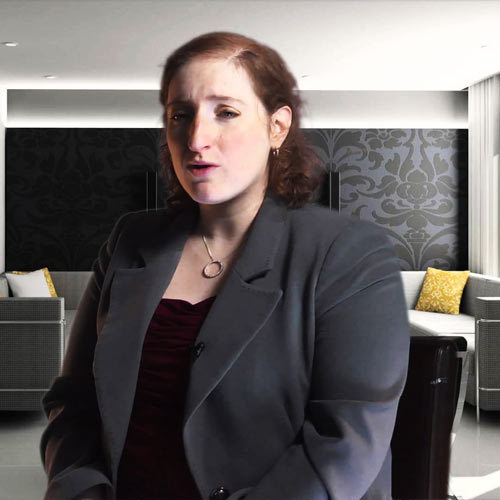 The Calgary Real Estate Board said its average price for a detached home dropped to $510,200 in April, which is a zero point seven percent drop from April. Calgary homes for sale prices were still up one point four percent from 2014 in the detached homes category.
Ann-Marie Lurie, chief economist with CREB also stated that some parts of the detached homes market are under high strain. She stated "Higher priced properties in the detached sector saw a noticeable decline in absorption levels city-wide, indicating there is less demand relative to supply levels. This does not come as a surprise as many of the job losses in recent months have occurred in the higher paying sectors." Job losses have been great as you can see from the articles "TransAlta vows to grow while cutting coal plants, 164 jobs" and "Review of City of Calgary job vacancies, capital projects save millions." TransAlta is a Calgary based company with coal fired plants. In regards to the City of Calgary reviewing job vacancies, officials state the city is saving $6.4 million having those jobs unfilled. Also worth mentioning are the wage freezes for City of Calgary employees.
Calgary homes for sale had just 1,957 units sold in April which is a twenty two percent drop from 2014 and a fifteen percent drop averaged for the month.
Corinne Lyall, CREB President had this to say "With fewer buyers making purchase decisions and improved selections for resale, new homes and rental properties, sellers have been either adjusting their expectations on price or delaying their plans about when to list their home"
Corinne Lyall, CREB President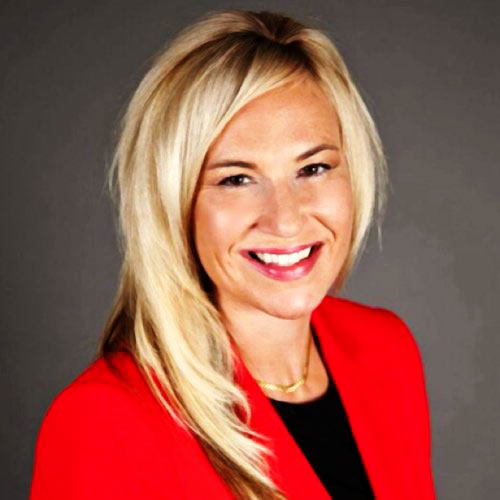 So we have Calgary homes for sale with a drop in sales. What does this mean? Well the drop in new Calgary home listings prevented strong increases in overall availability of homes. Also this helps to increase absorption rates in the market.
In the Calgary condos for sale sector, new condo sales dropped 61% this year which is due in part to the Calgary Oil Crisis of 2015. Altus Group Limited, Independent Real Estate Intelligence company shared that Calgary condo sales had 523 real estate transactions in the first three months of 2015, which is also fifty three percent lower than the average of the past five years. All is not doom and gloom as sales remain higher than the 2008-2010 period.
Ian Meredith, Calgary residential advisory consultant with Altus Group Limited states "Consumer confidence took a beating over Q1 as the impact of the oil prices downturn sunk into the market mentality. The drop in absorption resulted from a combination of the investor segment disappearing, owner-occupiers without a need to buy opting to stay on the fence, and the increased MLS inventory eroding the competitive position of the new condo market."
Ian Meredith, Calgary Residential Advisory Consultant with Altus Group Limited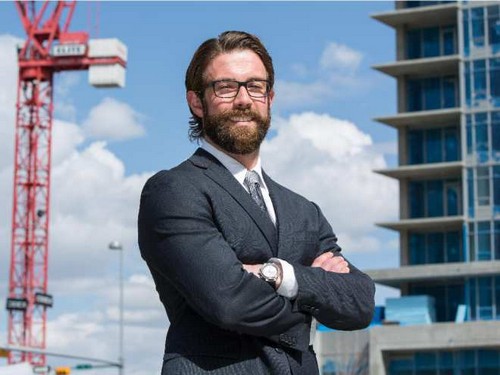 Calgary Homes For Sale
If you're looking for Calgary homes for sale, no matter the market conditions, I can help you find one that suits your needs or sell your effectively. If you're looking to sell your home in Calgary, get in touch with one of the best Calgary real estate agents around. I'm an award winning Calgary REALTOR® with over 18 years of experience and excellent results for my clients. I'm a top 3 Calgary REMAX Realtor with proof of results. Please read my excellent reviews on Google and Facebook. You will see for yourself my all the 5 star reviews I have received.
FEATURED HOME FOR SALE
26 Glendale Estates Manor
Rural Rockyview County, AB T3R 1G3

26 Glendale Estates Manor Rural Rockyview County, AB T3R 1G3 is a beautiful home for sale located in the Glendale Estates community of Rural Rockyview County. This Bearspaw home for sale has all the features of you would expect in a beautiful home.

This is an executive style walkout bungalow located on 2 acres (with a pond for skating or swimming). This contemporary home offers over 4400 sq ft of developed space with fantastic mountain views & upgrades galore. Step inside to the huge foyer & notice the gleaming hardwood and expansive living spaces. The living room features a custom floor to ceiling (vaulted) designer fireplace, and amazing views.

The spacious kitchen offers high end appliances, a huge centre granite island, a full butler pantry/prep area plus custom lighted cabinetry. The laundry room has built ins galore! The Massive Master Retreat offers a spa like ensuite featuring a free standing tub, sky lights and a huge separate shower. The main floor has a wood paneled den ideal for an office or playroom. The lower level offers two additional bedrooms with a gorgeous "Jack & Jill" Ensuite, recreational room and additional living areas. The rear deck has a custom fireplace. A triple attached garage completes this executive package!
Complete property information : 26 Glendale Estates Manor Rural Rockyview County, AB T3R 1G3
26 Glendale Estates Manor Directions: Take Crowchild trail (1A Hwy) to Glendale Road. Turn north and follow it around to Glendale Estates Manor on the east side.
Full Address: 26 Glendale Estates Manor Rural Rockyview County, AB T3R 1G3
Housing Market: Bearspaw Real Estate
Calgary REALTOR ® Crystal Tost, Award Winning Calgary Real Estate Agent
I have a proven track record of successfully helping clients Calgary Real Estate since 1997. I have obtained many awards within the RE/MAX brand as shown below and won top 3 Calgary Realtor in 2014. I have been awarded in the top 100 agents with RE/MAX Canada, top RE/MAX Agents in Western Canada and the top RE/MAX Agents in the world. As you can see, if you choose to work with me, you will be working with one of the best Calgary real estate agents.
Caption: Crystal Tost is an award winning, top performing Calgary REALTOR® with 5 star reviews on Google
Crystal Tost: Top 3 Calgary real estate agent and RE/MAX REALTOR®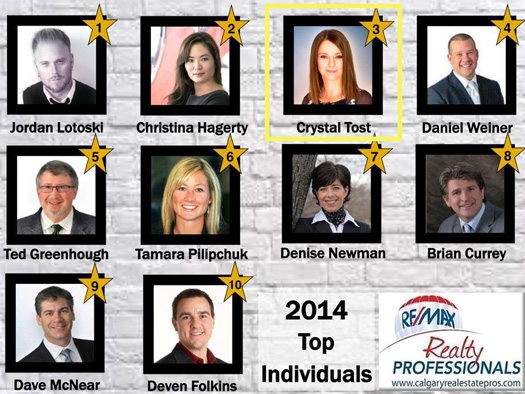 Calgary REALTOR® Crystal Tost has been awarded the RE/MAX Diamond Club Award!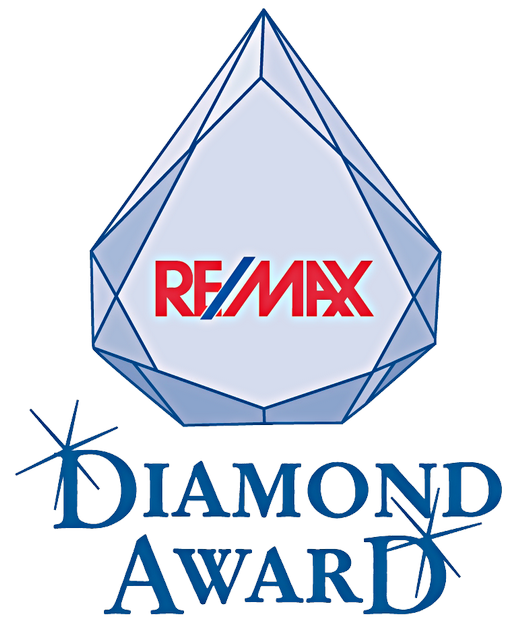 What is a RE/MAX Diamond Club Award? This is a Hall of Fame Award given to a RE/MAX REALTOR® who has earned in excess a substantial amount in commissions from selling Real Estate.
Calgary REALTOR® Crystal Tost has been awarded the RE/MAX Lifetime Achievement Award!

To receive the prestigious RE/MAX Lifetime Achievement Award, a RE/MAX REALTOR® must achieve all the criteria below:
Earned in excess of $3 Million in paid commissions within the RE/MAX System.
Completed 7 years of service with RE/MAX.
Attained the RE/MAX Diamond Club Hall of Fame Award.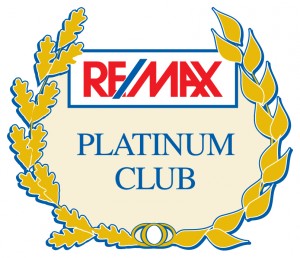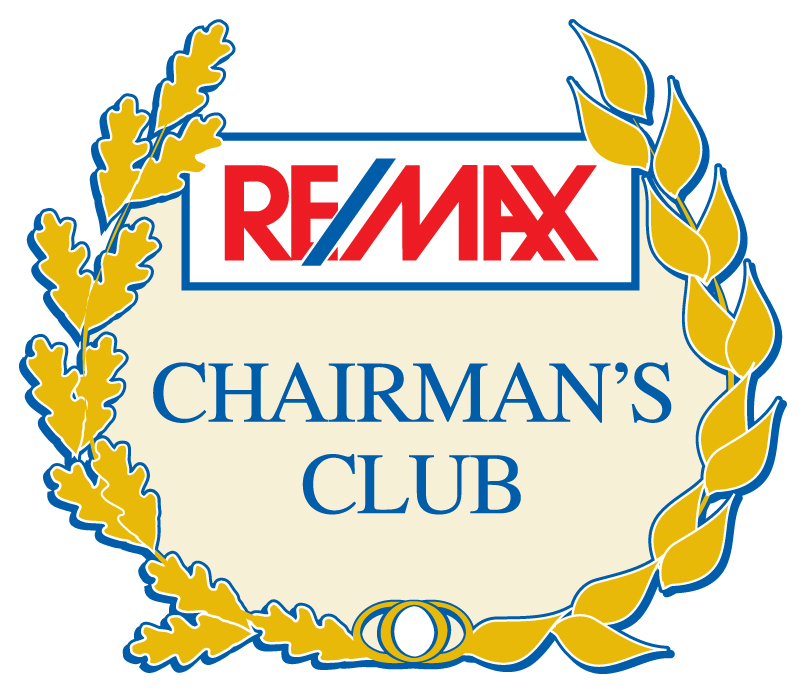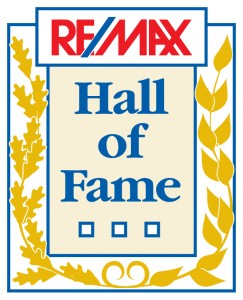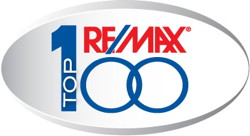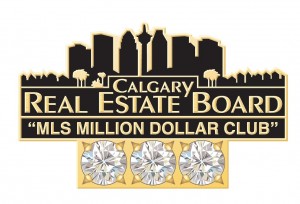 Crystal's dedication to successfully help her clients in Calgary real estate has given way to her winning numerous awards you see above. Crystal Tost looks forward to achieving many more milestones in her real estate career successfully helping her clients and looking out for their best interests.