Three New Year Resolutions to Improve Your Financial Future
Posted by Crystal Tost on Tuesday, December 18, 2012 at 7:48 AM
By Crystal Tost / December 18, 2012
3 Comments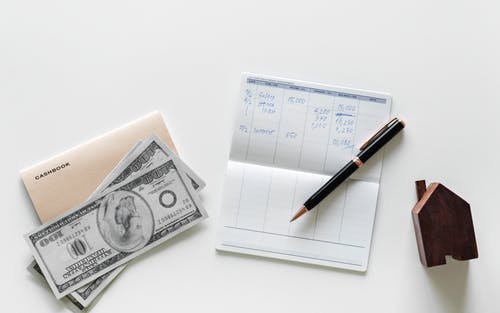 Whether you are buying or selling a home or you are simply a homeowner who is looking for ways to improve your financial future, there are several New Year resolutions that you might want to consider making. By making one or several of these resolutions, you will put yourself in a much better position to buy or sell a home or to simply improve your financial health.
Resolution #1: Check Your Credit History
One simple way to improve your financial health while also ensuring you get the best rates when purchasing a home is to check on your credit history. By obtaining a copy of your credit report, you can check it over to ensure all of the information is correct. Even a seemingly insignificant error, such as reporting the wrong credit limit on a credit report, can have a negative impact on your credit score. Checking over your credit history doesn't take much time and correcting mistakes is typically a very simple process. The time you spend on this process will be well worthwhile.
Resolution #2: Take Steps to Improve Your Credit
Even if you have good credit, you can always take steps to make it even better. Obviously, you want to get the best score possible if you are buying a home. Even if you aren't purchasing a home, however, improving your credit will help you with obtaining other loans and can even be beneficial when obtaining certain types of insurance or even when searching for a job. The easiest way to improve your credit is to simply pay all of your bills on time and as agreed upon. You can also improve your credit by opening and using several different lines of credit. This is particularly important if you currently have very little credit history, as having no credit history can be almost as bad as having a poor credit history.
Resolution #3: Consult with Professionals When in Need of Help
Whether you are buying a home, preparing your home for market or are simply looking to make some improvements to your home, consulting with reputable professionals is one of the keys to success. While there is nothing wrong with being a do-it-yourselfer, there are times when paying for a professional is well-worth the money. In fact, you may find yourself saving money in the long-run when you consult with a professional. Hiring a professional real estate agent, for example, can help you save time and money when buying or selling a home. Similarly, hiring a professional to make necessary repairs will ensure the work is done right the first time.