Calgary Home Trends - The Double Master
Posted by Crystal Tost on Monday, January 29, 2018 at 2:27 PM
By Crystal Tost / January 29, 2018
Comment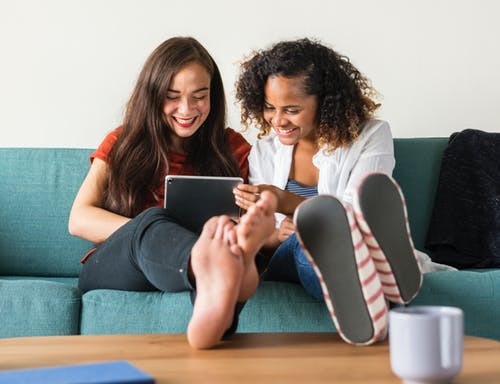 As the make-up of today's families change so does the way families live in our city and the type of real estate purchased in Calgary. Hence the rise of homes with duo or double master bedrooms. Lifestyle often dictates architectural style and that's what we're beginning to see in Calgary homes.
Why They're Referred to as Master Bedrooms
Looking back through history, the largest and grandest chamber or bedroom in a home, was used by the owner or master of the estate. The French term was "chambre des maitres". The term when applied to new home construction really came into its own in the 1920s, when houses in urban neighbourhoods began to feature one bedroom that was larger than the others in the home, with larger closets and often, an attached bath or ensuite. In looking back at Calgary homes built before Word War One, most bedrooms in the home are pretty much the same size. Bedrooms were small because keeping them warm was an issue. With the arrival of central heating, bedroom sizes began to increase, as did homes.
Often, home buyers may not even see the term "master" on a feature sheet to describe a larger bedroom with attached bath, but the more politically correct term "owner's suite". Pop culture is shying away from gender-specific terms or antiquated terms that make one think of the days of slavery.
The Rise of the Double Master
Many of today's living arrangements don't fit the mold. The traditional configuration of master bedroom and a couple of small bedrooms down the hall from the main bathroom may still work for some, but often new home buyers in Calgary can be:
Young professionals in a room mate situation
A single mother looking to share with another single
Mature buyers who have frequent guests
Adults caring for aging parents
Investors looking for stable, adult tenants
Two large bedrooms with walk-in closets and the privacy of their own four-piece ensuites bath are gaining in popularity among these particular demographics, something that is not lost on Calgary new home builders. This style of new home construction is offered in a variety of new townhome developments in our city. Redstone and Cityscape in the North East, Legacy and Auburn Bay in the South East are just some of the new communities building townhomes with double masters.
Renovating and Double Masters
If the idea of buying a resale home and renovating it to include double masters appeals to you, it would be as easy as purchasing a home with three bedrooms on the main floor, moving some walls and extending the plumbing. Three and four-level split homes also provide a good footprint to install dual master bedrooms, with a half bath on the main floor for guests and flexible space on lower levels for additional bedrooms.
According to Zillow, empty nesters not interested in downsizing their homes and leaving their neighbourhoods are also creating master suites on the main floors in anticipation of immobility in later years.
Something else trending in master ensuites is the movement away from large bathtubs. Smaller tubs are returning, or builders are going with no tub at all and installing elaborate shower stalls with multiple heads, steam capabilities and plenty of room.
Double Masters in Calgary Luxury Homes
Architectural Digest says that double masters in ultra luxury homes and apartments are more in demand among luxury buyers in major cities for couples. He wants an office incorporated in his sleeping quarters – she is a clothes horse. It has nothing to do with marital discord, but with work schedules,sleeping habits and love of personal space. Could this be the secret to a happy marriage?