How to sell your Calgary Home in the Winter
Posted by Crystal Tost on Wednesday, December 1, 2010 at 6:52 PM
By Crystal Tost / December 1, 2010
Comment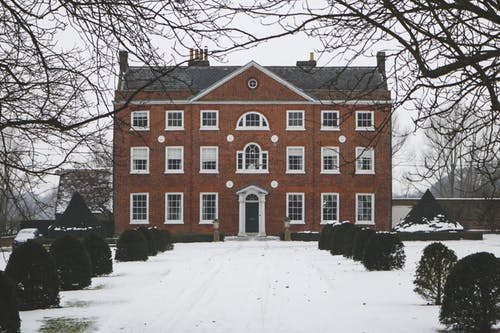 Selling your Calgary home in the winter? Winter is a great time to play up your home's cosy charm!
Some people believe it is more difficult to sell your Calgary home in the winter than in the summer. But there are some advantages to selling your Calgary home during the cooler months.
Sellers can take a little more time in considering offers with fewer homes on the market with less competition than the frenzied spring market. The variables that lead people to purchase homes happen year round, job changes, growing family up sizing or downsizing these things are not seasonal at all. The cooler months is a great time to show off your cozy and family charm of your Calgary home.
Seasonal tips for Calgary homes on the market during the holiday.
As with all seasons of the year you want to ensure that your home looks well maintained from the outside. Make sure the eavestroughs are clean and minor repairs are taken care of. While you can't paint in the winter, you can make sure you home is clean, washing the exterior on a warm day with mild soapy water can make a huge difference. Make sure windows are washed outside and inside as winter light has a way of enhancing the grime. Make sure that the shrubs and trees are not in the way of possible buyers to trip on, consider any pruning that might be necessary. Keep walkways and driveways shoveled and ice-free for any showings, you want buyers to be able to access the house with ease and not slip or fall (lawsuit)
Welcome potential visitors with a wreath on your door or lights and or other holiday decorations such as festive greens, pine bows. The more the better to create a welcome home warm feeling. Be sure to have a decent sized door mat at the front door to ensure there is enough mat space for more than one visitor at time. Ensure that your Calgary home smells good from the moment a visitor step inside, you could consider lighting candles , or scented decorations hidden throughout the home. Make sure the temperature of the home is not too hot or too cold for visitors. You want potential buyers to concentrate on the details of the home and having your home temperature comfortable can affect the showing.
Light your fireplace, create a cozy invitation for your visitors.
After the holidays, seasonal decorations should be removed, but ones that are not too Christmasy in design can stay for the rest of the winter.