How to choose the right real estate agent
Posted by Crystal Tost on Wednesday, September 1, 2010 at 5:57 PM
By Crystal Tost / September 1, 2010
2 Comments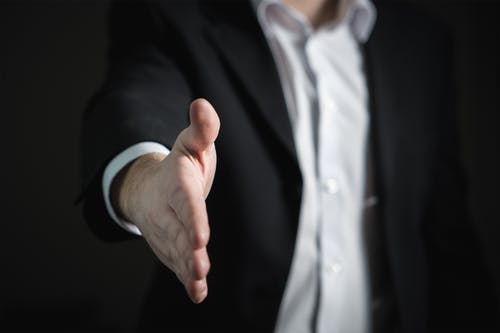 It is sure is hard to find a Find a good Calgary REALTOR®! Recently after meeting with clients and discussing the potential sale of their home they were really conflicted with the agents they met and the "sales pitch" they received from other agents in attempt to gain their business. Some people will say or do just about anything to get a listing. Here are a few of the "topics" that agents used to "get the listing". Let's just cut through it all and get to the point. Some Calgary REALTOR® (s) out there will not be happy that I am about to share with you the truth.
The Price Game
One of the oldest tricks in the book is the "Pricing Game" yes that is right The Price is Right, or so you think. Agents know that sellers want to maximize their dollar and get the highest possible price for the listing. So when agents know that they are competing for a listing, they will do an evaluation on the home and add $ to it to ensure they have the evaluation that will sway the seller by value. But in the end the price will be reduced anyway. Don't be fooled by the agent that wants to price the home higher than the others because they are not doing you any favors or justice in the market place at all. Picking an agent based on their list price recommendation is ultimately the worst decision you can make.
Home Staging
Presentation - You only get one opportunity to make the right first impression the very first time. So if your agent is not concerned with proper presentation of your home before any buyers see this home, this is yet another bad choice of agent. Real Estate agents specialize in selling homes and any good agent will tell you that there are a few house keeping issues that need to be addressed prior to listing your home for sale. It is generally wise to hire a great stager and Calgary REALTOR® separately because not all good stagers are a REALTOR® a good REALTOR® is simply not a stager. It is impossible to be great at both. A REALTOR® that works with a stager consistently is likely the best choice. Investing in staging does not have a perfect science for ROI, but it does help homes sell faster as they appeal to more buyers.
The Fast Aggressive Approach
Some agents actually think that they have to list the property the same day as fast as possible and try to do a pressure approach to obtain the listing
I've Got a Buyer Approach
Some agents will go as far as to tell you that they have a buyer already waiting. This of course could also be scary as you likely do not want the agent to price your home for their potential buyer to buy it. If they truly have a buyer when the home is offered up on the MLS system, all agents will have an equal opportunity to sell the property. So just because one agent is claiming to already have a potential buyer changes nothing. Pick the agent you want to work with the one that you feel comfortable with, not the one trying to deceive you to get your listing.
Mass Advertising
I know some VERY bad agents out there that do a lot of business. The Secret is¦ They spend $100,000 (yes 5 zeros) sending out postcards endlessly. The postcards look like they are trying to sell somebody's home. But the truth is is they are NOT marketing the home at all (postcards don't sell homes, especially sold cards). They are MARKETING THEMSELVES - NOT THE PROPERTY! They spend tons of $ to get you to call them. That in NO WAY correlates with them being any good at getting you the highest net. I love flipping through those full colour magazines in grocery stores. With full page ads selling homes. That does NOT sell homes either- but it makes the agent look great!
Questions to Ask When Interviewing a Potential Agent:
How LONG have been a

Full Time

real estate agent? (there are many part time agents out there who may have been part time for the last 10 years and still don't know what they are doing.

How many homes do you sell a year?

Currently how many buyers / sellers are you working with?

Do you currently have any buyers for my home?

What types of awards have you received, what do they mean?

Do you have team

working

for you? If so, who will take care of me, and what sort of

experience

does that team member have? (

a lot

of Realtors have a team

working

for them and the truth is that even though you elected to use a

veteran

Realtor, you still might be pushed to a less experienced team

member

)

Sellers will want details on the advertising!

Do you have a well placed

successful

web site? If so, ask for proof, stats etc. A good web site that is visable to the public is essential to marketing yout home in todays marketplace.

Technical Ability, you will want to find an agent who can converse with email or text. The number one complaint from sellers I hear is the lack of response they receive from their agent.

What makes you different than any other agent?

How will you market my home?