Calgarians Purchasing Vacation Homes: 6 Things to Think About
Posted by Crystal Tost on Thursday, February 1, 2018 at 1:01 PM
By Crystal Tost / February 1, 2018
Comment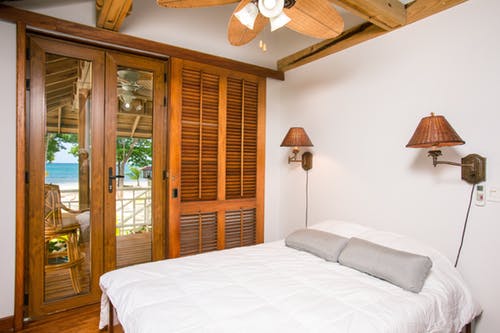 One day it's plus 10, then next it's minus 25 and let's not even discuss the ice that builds up during this melt/freeze cycle. No wonder we feel the urge to leave our Calgary home and find some nice real estate in the sun.
While we may entertain the idea of buying a second home, especially when we've just come back from comfy VRBO property in a hot southern locale, turning that dream into a reality is possible as long as you give it a proper thought. We've "been there" and helped clients who have also "done that" with very positive outcomes, so let me share some advice with you as you do some deep thinking about your next real estate move.
What are your goals?
It might have been a beautiful vacation spot that inspired you to take this journey, and that property might have been the right place for your life as it is construed today. Are you thinking about a place as a couple or an escape for perhaps a multi-generational family? If you will be renting it through a vacation website, should this place be appealing to others – should it be marketable? Is your goal something far enough away that you must fly, or would you like to drive to this destination occasionally?
If you have just returned from a hot spot, is this yearning for a home of your own something that will pass in time. You might want to wait until the rosy glow of your trip fades to decide whether a purchase is simply a fantasy.
Where in the World Should You Buy?
Many of our clients tell us that climate is the driving force when looking at vacation homes for sale. The scenery is a close number two followed by the local vibe of the area and proximity to Calgary. If you're sure of where you want to buy – let's say Arizona for argument's sake – do you want something quiet and suburban close to hiking trails like Mesa or do you want to be where the action is – near the ballparks or basketball headquarters in downtown Phoenix. What does your partner want and is it the same? Or are you beach people who never tire of lazing under a colourful umbrella and reading a good book. If you love to travel all over, then maybe putting all your eggs in one basket in one destination isn't right and continuing to rent is more appropriate.
How Often Will You Be There?
If you have your place picked out, how often will you really get to travel there? When you have an idea of the number of weeks you might get to your vacation home, figure out what it might cost if you were to rent a similar place. Is there a break-even point if you were to purchase a home?
Ask Friends and Family to go in on the Purchase
Co-ownership with like-minded people might make your dream vacation home affordable. Split the down payment and the cost of operating the home in any way you like. It doesn't have to be 50/50. If you rent out the home, take turns managing inquires and operations. I heard of a vacation home purchase where four couples went in on a home – a very large home that all four couples could occupy at the same time. They even purchased an SUV to keep in the garage. They entered into an agreement that everything would be split four ways even if the property wasn't used on an equal opportunity basis.
What's your Budget?
Often this is the very first thing people do when seriously considering a vacation home.
You could yearn for a straw hut on a beach in the Maldives but if you don't have the financial chops to travel there let alone qualify for a mortgage, then never mind.
What will it realistically take to operate your vacation home? Lights, WIFI, insurance, property taxes and a manager to keep some eyeballs on the place where you're not there. If your dream vacation home is in the tropics, insurance rates might be sky-high. If you're planning on renting, you will need adequate liability protection. If you can swing this purchase today, how will it affect your life tomorrow? Do you have your child's future education or rapidly ageing parents to think about?
Renting is Always an Option
Market value for a rental vacation property can easily be determined with some online research. If you rent on an owner's vacation site to recover some of your expenses, many people find this a viable alternative as long as you have reliable people on the ground to maintain it and clean it. Wear and tear can be considerable, and the peak times that people will want to rent it, such as during our Canadian winter, will be the same time that you will want to use the property. Renting is a good option, but not for everyone.
Lots to think about for sure. If you have carefully thought about all angles and are pretty sure you'd like to move forward, call me to help you plan for this major purchase.