The Too Good To Be True Listings on Calgary MLS®
Posted by Crystal Tost on Monday, November 8, 2010 at 6:32 PM
By Crystal Tost / November 8, 2010
Comment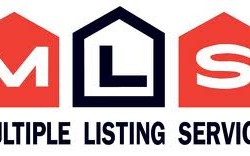 Is that a great deal, or is it simply too good to be true? Calgary REALTOR® Crystal Tost discusses the recent Calgary MLS® Listings that were listed at half value!
You would think that one would set an asking price at market value and list their home for sale, right? I mean that is usually the way that it has gone in the past! Well lately there have been a small group of Calgary real estate agents that have listed properties on the Calgary MLS at about half of their actual market value in hopes to stir up buyer interest or in most cases multiple buyer interest.
As a direct result of this type of marketing I have been bombarded with phone calls from potential buyers wanting to see a house immediately due to the asking price on specific properties. At of course an incredibly low can't believe it asking prices. But if it sounds too good to be true, yes it probably is!
When looking up these specific properties and there were several in the past weeks, there were all sorts of warning flags on them such as:
Calgary home Sellers reserve the right to refuse or accept any offers
Calgary Sellers will review any and all offers on a set date
The issues here are that in a traditional listing contract the sellers are obligated to accept an offer at the list or asking price under the terms of the contract. These sellers have removed that part of the contract to of course protect them against having to accept an offer at their "low" asking price. The other issue here is that they are picking a date t present any offers which of course they are looking for a bidding war and multiple buyers with multiple offers.
My biggest concerns with these types of listing is that the way something "appears" is not what it really is and this makes buyers uneasy not to mention it tarnishes our professional image as a Realtor. As a Calgary Realtor I want to be proud of my profession and be able to show people MLS listings that are on the market without any "catches" or misleading marketing. I found it difficult to explain to some of these clients that had called on these listings that other listings have integrity and that these marketing stunts are fly by night and although the asking price for the house is at half value there is no way that a seller would sell at those prices. Pretty hard to explain to some and a little uncomfortable. The good news in that CREB (the Calgary Real Estate Board) will be changing their rules to protect the public so that listings like this will not be allowed on the Calgary MLS - this is the very best way to protect the public.
So if you are a buyer out there and you see a property that is priced really low, and too good to be true, make sure you contact your professional Calgary Realtor to gain advice on that property.