The Royal Condos: A Luxurious Living Experience in Calgary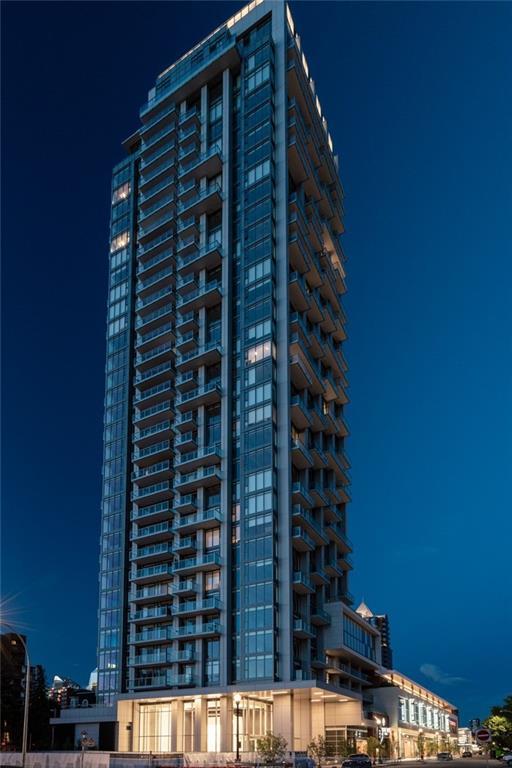 If you're seeking a place to call home in the heart of Calgary, The Royal Condos at 930 16th Avenue SW offer an unparalleled living experience. Built by BOSA and completed in 2019, this magnificent residential tower soars 34 stories high, featuring a total of 225 condo units.
The Royal Condos in Calgary are not just a place to reside; they offer an urban oasis in the heart of the city. Nestled within the vibrant downtown landscape, this residential gem provides a unique sense of community and convenience. Whether you're enjoying a morning coffee on your private terrace, engaging in friendly matches on the squash courts, or gazing at the city's glittering lights from the rooftop garden, The Royal offers a distinctive living experience. With a focus on modernity and comfort, these condos redefine urban living, making it more than just a place to call home; it's a lifestyle to embrace. Don't miss your chance to be part of this exclusive community that combines the best of Calgary's urban living with the comfort and luxury you deserve.
The Royal| Condos for Sale at The Royal
December 1, 2023
Modern Amenities and Features
The Royal Condos are more than just a place to live; they offer a lifestyle. Residents of The Royal are welcomed by an array of modern amenities that cater to their comfort and well-being. Here's what you can expect when you choose to make The Royal your home:
Underground Parking: No need to worry about parking in downtown Calgary. The Royal offers secure underground parking, ensuring your vehicle is safe and easily accessible.
Common Roof Garden with Fire Pit: The rooftop garden is a haven for those who appreciate the outdoors. Enjoy a serene escape in the midst of the city, complete with a fire pit for cozy gatherings.
Squash Courts: Stay active and have fun with the on-site squash courts. It's a great way to maintain a healthy lifestyle and connect with your neighbors.
Fitness Centre: Keep up with your fitness routine with a well-equipped fitness center right at your doorstep. No more excuses for missing workouts!
Sauna: After a long day, unwind and relax in the sauna, a perfect way to de-stress and rejuvenate.
Outstanding Views: The Royal's upper floors provide breathtaking views of the surrounding area. Enjoy stunning vistas of Calgary's skyline and the picturesque landscape beyond.
Diverse Apartment Options
The Royal offers a diverse range of apartment options, catering to various lifestyles and preferences. Whether you're a single professional, a couple, or a family, there's a space that's perfect for you. The apartments include:
1-Bedroom Units: Perfect for individuals or couples looking for a cozy and efficient space. These units range from approximately 540 square feet.
2-Bedroom Units: Ideal for small families or those who need a bit more room to spread out. Enjoy the extra space and comfort these units provide.
3-Bedroom Units: For larger families or those who desire ample space, the 3-bedroom units are a great choice, some of them offering massive private terraces for outdoor enjoyment.
With The Royal's convenient location, you'll have easy access to all the amenities, services, and attractions that downtown Calgary has to offer. From renowned restaurants and cafes to cultural events and shopping, you'll be in the midst of it all.
Our team of Calgary REALTOR®s can assist you in finding the perfect unit at The Royal Condos to suit your needs. If you're ready to experience the luxury and convenience of downtown living, don't hesitate to get in touch. We are here to help you make The Royal your new home. View all Calgary Houses for sale or Calgary Condos for Sale.
In conclusion, The Royal Condos are a testament to luxury living in the heart of Calgary. With a plethora of amenities, a variety of apartment options, and a prime location, it's no wonder that this development has become a sought-after choice for residents. Don't miss the opportunity to be a part of this vibrant community. Contact me, your local real estate agent, for more information and to explore the available units at The Royal Condos. Your dream home in downtown Calgary awaits!