Discover Signal Hill: Your Ultimate Guide to Signal Hill Homes for Sale in SW Calgary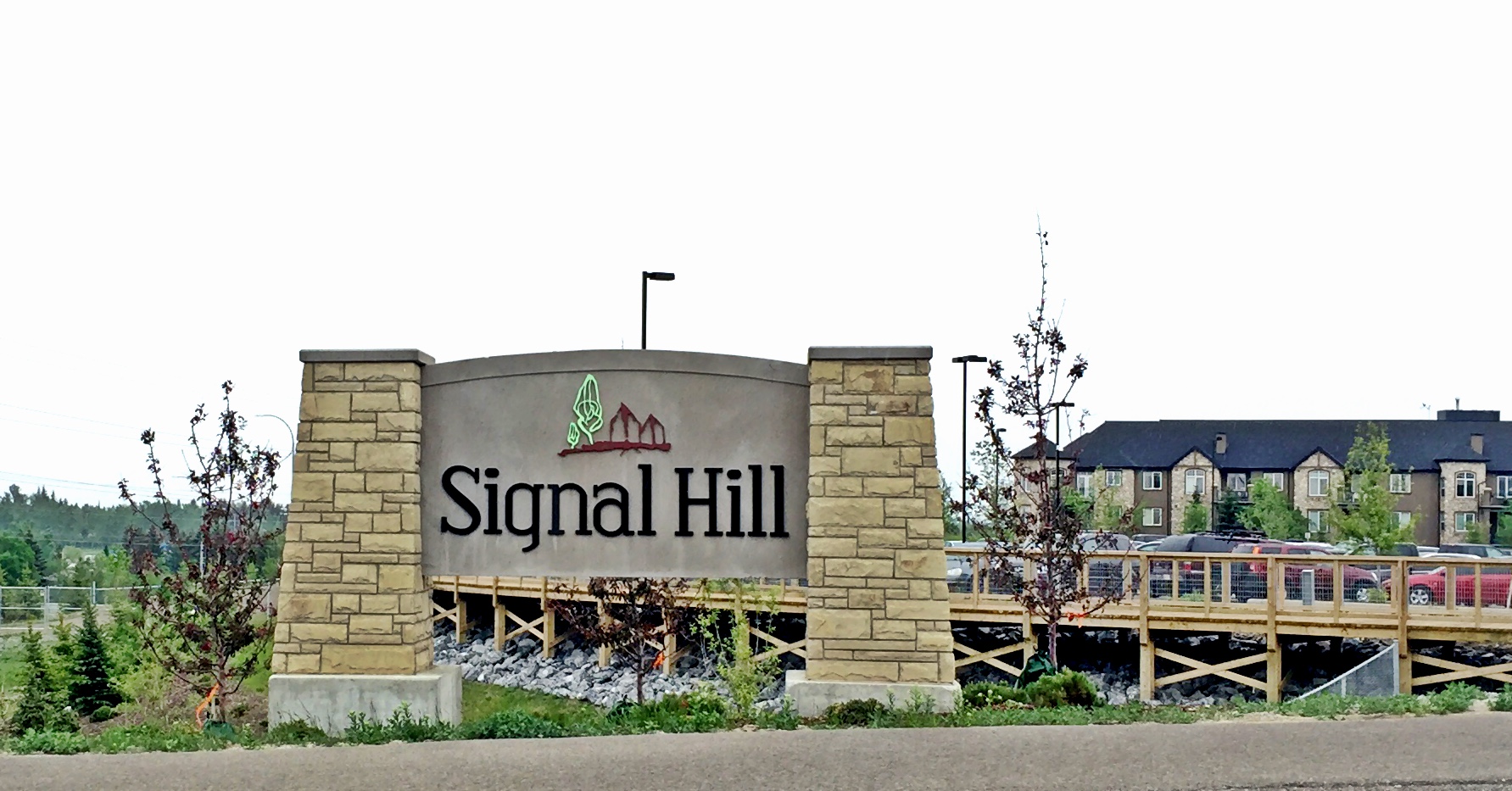 Welcome to beautiful Signal Hill, a west side Calgary community. For all other areas you can search all communities on our Calgary Real Estate. map by community profile. We specialize in West Side Real Estate , see how our award winning Calgary REALTOR®s can help you reach your real estate goals and take your next sale or purchase to the next level. Read More...
Signal Hill Real Estate For Sale
September 28, 2023
Signal Hill Real Estate For Sale by Price
About Signal Hill
Welcome to Signal Hill, a vibrant and sought-after community nestled in the heart of Southwest Calgary. If you're in the market for a new home and are considering Signal Hill, you're in for a treat. This community profile will provide you with a comprehensive overview of Signal Hill, its amenities, real estate market, and why it's a great place to call home. So, let's dive into Signal Hill homes for sale and explore what this fantastic neighborhood has to offer.
Exploring Signal Hill
Location and Accessibility
Signal Hill is strategically located in the southwest quadrant of Calgary, offering residents easy access to downtown and other parts of the city. Whether you work downtown or prefer to escape to the nearby Rockies for a weekend adventure, Signal Hill's convenient location makes it a prime choice for homeowners.
History and Heritage
Signal Hill has a rich history that dates back to its military roots. The neighborhood was named after the iconic Signal Hill Park, which features a prominent hill that was once used for sending signals during World War I. Today, this hill offers breathtaking panoramic views of the city and the surrounding landscape, making it a popular spot for residents to enjoy.
Community Spirit
One of Signal Hill's defining features is its strong sense of community. Residents take pride in their neighborhood, and you'll often find local events, gatherings, and celebrations throughout the year. The community association plays a vital role in organizing activities, fostering a sense of belonging, and promoting volunteerism.
Lifestyle and Amenities
Shopping and Dining
Signal Hill is home to several shopping centers, including the Westhills Shopping Centre and Signal Hill Centre. These hubs offer a wide range of retail stores, restaurants, cafes, and entertainment options. Whether you're looking for a trendy new outfit, a delicious meal, or a cozy place to sip coffee, you'll find it all right here. Signal Hill is home to Sunterra a fabulous grocery store that offers local and organic offerings as well as dine in or asy prep options.
Outdoor Recreation
For outdoor enthusiasts, Signal Hill offers an abundance of green spaces, parks, and pathways. The aforementioned Signal Hill Park is a favorite destination for hiking, picnicking, and soaking in the stunning views. Nearby Edworthy Park and the Weaselhead Flats natural area provide even more opportunities for outdoor adventures.
Education
Families with children will appreciate the excellent educational options available in Signal Hill. The community is home to several top-rated schools, both public and private, making it an ideal place to raise a family. Access to quality education is one of the reasons why Signal Hill homes for sale are in high demand.
Real Estate in Signal Hill
Types of Homes
Signal Hill offers a diverse range of housing options to cater to various preferences and budgets. You'll find everything from spacious single-family homes and townhouses to condominiums and luxury estates. The architecture in Signal Hill is diverse, creating an aesthetically pleasing community with a mix of modern and classic styles. Signal Hill also offers adult commuity living both for rental and purchase.
Signal Hill Homes for Sale
The real estate market in Signal Hill is dynamic and competitive. Homes in this community tend to hold their value well, making it a stable investment. If you're considering Signal Hill homes for sale, it's essential to work with a knowledgeable real estate agent who understands the local market and can help you find the perfect property that meets your needs.
Market Trends
In recent years, Signal Hill has seen steady appreciation in property values. However, real estate markets can be dynamic and subject to fluctuations. To obtain the most current information on market trends, pricing, and property availability, it is advisable to consult with a qualified real estate professional with expertise in Signal Hill.
Cost of Living
The cost of living in Signal Hill is generally in line with the Calgary average. The community's amenities, schools, and quality of life make it a desirable place to live, making the investment in Signal Hill homes for sale a wise choice for many families.
Why Choose Signal Hill
Community Diversity
Signal Hill is a welcoming community that embraces diversity. Residents come from various backgrounds, creating a rich tapestry of cultures and experiences. This diversity adds to the vibrancy and inclusiveness of the neighborhood.
Strong Sense of Safety
Safety is a top priority in Signal Hill. The community benefits from a low crime rate and a dedicated police presence, providing residents with peace of mind and a sense of security.
Thriving Business Community
Signal Hill isn't just a residential haven; it's also home to a thriving business community. Many businesses, from small boutiques to corporate offices, choose to operate in this vibrant neighborhood.
Conclusion
Signal Hill offers a blend of convenience, community spirit, and an outstanding quality of life that makes it a perfect choice for those in search of homes for sale in SW Calgary. From its rich history to its modern amenities, there's something for everyone in this welcoming neighborhood. If you're looking for a place to call home, consider Signal Hill, where you can enjoy the best of Calgary living.
Before making a decision, it's essential to work with a local real estate expert at Calgary Listings Group who can guide you through the process of finding the perfect Signal Hill home for sale that suits your lifestyle and budget. Don't miss the opportunity to become a part of this thriving community and make Signal Hill your new home.