The Calgary Real Estate Forecast by creb 2011
Posted by Crystal Tost on Thursday, January 20, 2011 at 2:39 PM
By Crystal Tost / January 20, 2011
1 Comment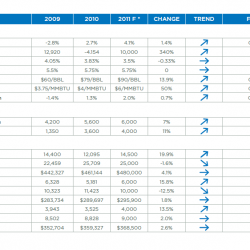 Calgary Real Estate Market Forecast for 2011
As a Calgary Realtor, I have been a faithful attendee of the annual forecast breakfast the Calgary real estate board has put on for well over a decade. Years ago the venue was small and very few agents attended, but today it is a major annual event with thousands of attendees and trade show booths set up hosting the latest and greatest real estate technologies. What one things has remained consistent it has always been a place to go to get a prospective of what to expect in the upcoming year in the Calgary real estate market. The forecast for 2011 was quite optimistic, I will get into the numbers shortly. In years past during the heated crazy market the board predicted modest improvement they were no where close to predicting the massive price increases cause by little supply to huge demand. To realistically predict the outcome of the future and to reply on that information is hardly reliable, there will no doubt be differences between predictions and reality.
The major factor in the 2011 Calgary real estate market recovery will be the ability for Calgary to create permanent jobs enough to create in-migration to the city. Calgary / Alberta is expected to fare far better than other cities and provinces. Jobs are expected to be created in the oil sands at about a 1.3% growth which will assist with in-migration of about 10,000. This in bound migration and job creation is expected to assist in improving the Calgary real estate market as predicted by creb.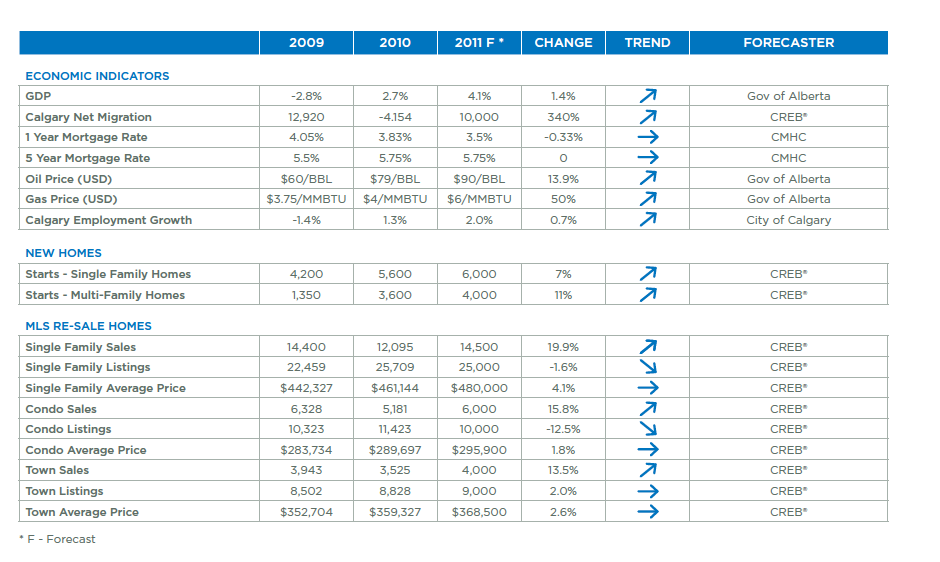 *** The Calgary real estate board predicted a stronger 2nd half of the market, but this prediction was formulated prior to the implementation of the new mortgage rules for this spring. These rules will spike the market and will force some buyers into the market earlier this year than perhaps they have intended so that they can avoid the new mortgage crackdown.