Should Calgary Sellers Sell First or Buy First
Posted by Crystal Tost on Sunday, July 25, 2010 at 2:13 PM
By Crystal Tost / July 25, 2010
2 Comments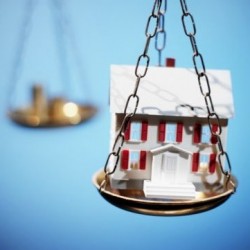 Should Calgary Sellers Sell First or Buy First?
This is a common question that sellers often as agents .... what should they do? Unfortunately there is no cut and dry answer for this because it will depend on your own personal situation and financial picture. Some people are really scared to sell first out of the fear that they won't know where they are going. Most people have the need to know where they are going before they put their home on the market. If you do buy first though you may not be successful with a sale on your existing home to line up with your new purchase and could forfeit payout penalties, you could also not sell and either have to carry two places ( if you qualify for both) or you could end up losing your deposit on the home you purchased in the event you cannot close due to your existing home not selling. There is also the potential that the sellers could sue you for not completing the sale. There is without question more risk in buying before selling.
If you sell your home first it might be wise to sell it with a longer possession so that you have time to find your next home. It might also be wise to arrange temporary accommodations with a friend, relative or even a short term rental just in case you do not find the home you want when your existing home sells. The positive of selling first though is that you are not pressured to sell - so you are in a position to maximize your proceeds from your sale. You also know exactly what you are walking out with so are in a better financial position to purchase your next home.
The video below was done at the time of a strong buyers market where there is plenty of selection to choose from and it made the most sense to sell your existing home and buy after the fact. While this is the best scenario in a buyers market, it doesn't mean that it is the right fit in a sellers market. A sellers market may prompt you to buy first and sell later. Either way though it is always best to consult with a professional agent on market conditions and your financial advisor to make the right decision to fit your needs.