Remembrance Day: Lest We Forget
Posted by Crystal Tost on Wednesday, November 6, 2019 at 12:51 PM
By Crystal Tost / November 6, 2019
Comment
Honour and Remember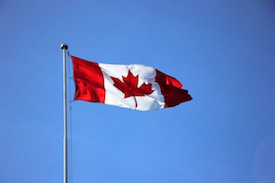 Remembrance Day is a day all Canadians remember the men and women who served and sacrificed for our great country. It is a day we pause, give thanks, and remember.
Since 1931 the Remembrance Day Ceremony has played a significant role in Canadian history. Every year, at the eleventh hour of the eleventh day of the eleventh month, we gather together in our city halls, schools, memorial parks, community halls, workplaces, and homes. And we take a moment to honour those who have served. During a minute of silence, we acknowledge sacrifices made, remember those who have fallen, and recognize the courage of those who still serve.
Support the Poppy Campaign - help make a difference
From the last Friday in October to Remembrance Day on November 11th, millions of Canadians wear a Poppy as a visual pledge to never forget.
The Royal Canadian Legion organizes and runs the Poppy Campaign, along with thousands of members who volunteer their time from coast to coast, to raise funds in support of Veterans and their families. Poppies are given away for free; however, thoughtful donations are appreciated and invaluable.
In Flanders Fields
In Flanders Fields, the poppies blow
Between the crosses, row on row,
That mark our place; and in the sky
The larks, still bravely singing, fly
Scarce heard amid the guns below.
We are the Dead. Short days ago
We lived, felt dawn, saw sunset glow,
Loved and were loved, and now we lie
In Flanders fields.
Take up our quarrel with the foe:
To you from failing hands we throw
The torch; be yours to hold it high.
If ye break faith with us who die
We shall not sleep, though poppies grow
In Flanders fields.