Real Estate As an Investment Opportunity
Posted by Crystal Tost on Friday, September 2, 2011 at 6:03 PM
By Crystal Tost / September 2, 2011
2 Comments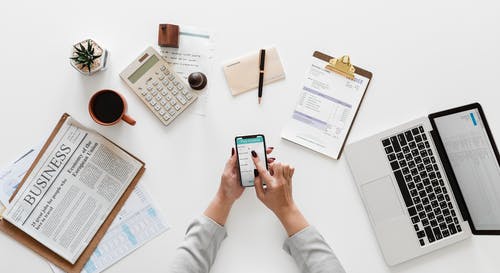 With the status of the current real estate market across the country, opportunity knocks for investors to take advantage of low prices and all time low interest rates. Having both in the corner of an investor sure makes it an attractive time to consider rental properties for holding until a later date. Millionaires are born in economy's like the one we are in, but it doesn't happen simply over night. It takes time, money and effort to build the right investment portfolio. There are many different types of potential revenue properties on the market, but what type best suits your portfolio.
You could look at the options of purchasing a condo for starters. A condo is a nice investment when you don't have the time to look after and care for yards and property maintenance. Potentially this could be a low maintenance investment if you are lucky to fill it with a qualified renter. But just like all things there is a positive and a negative side to all things. The negatives here is that it is a condo, while the investment potential is still there, it is always better in a property where you actually own a piece of the land the property sits. In a condo you only own the unit inside therefore do not actually own an interest int he "land value' so to speak. Typically housing markets with detached homes carry a better return on your investment, but a condo may be easier to maintain over the years and rely more on the mortgage being paid off as opposed to a value increase.
Single family homes as mentioned earlier have a land value attached with them and in history have has higher property value increases than condos. Which is a positive attribute if you are to consider selling in the next few years or if you are looking to increase your capital. But these properties require some maintenance such as yard work, exterior and interior maintenance which might be hard if you have a busy lifestyle or live outside of the area your investment property is located.
Multi unit properties are another form of revenue properties that also could result in a good capital gain once resold in the future. But if you think the maintenance is bad on a single detached home, the maintenance will be ten fold on a multi unit property. You will have to maintain the grounds as well as each individual unit. Plus dealing with a number of tenants on a property could be come very time consuming with leases, complaints and walkthroughs. A multi family unit is not for the new real estate investor. This type of property is definitely for a seasoned real estate investor.
Areas are another consideration for investing in any type of real estate. you could consider investing in a property in the inner city where the land values are typically higher. While you will get a bit less for your dollar the inner city in an area that will likely maintain property values more consistently in bad economic times and typically are the first to realize gain when in a good market. Having said that not all people desire to own inner city property and prefer outlying areas where your tenant is most likely to be family orientated.