Another Round of Mortgage Rules affect Calgary Homes for Sale
Posted by Crystal Tost on Monday, October 23, 2017 at 11:06 AM
By Crystal Tost / October 23, 2017
Comment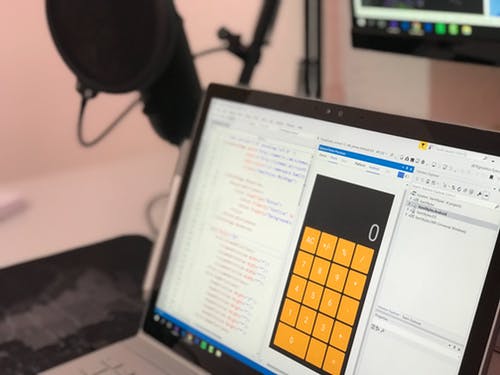 Another round of mortgage tightening is coming, meaning, more people looking for Calgary homes for sale will be forced to by less house.
It was just announced that the Office of the Superintendent of Financial Institutions (OSFI) will be implementing more stringent guidelines and implementing yet another stress test to make sure new home buyers have enough capacity to replay their mortgages.
This follows on the heels of last year's new mortgage rules which were also implemented to make sure new home buyers can deal with possible increases in interest rates when renewal time comes. It reduced the purchasing power of many people in Calgary looking for their first home.
When they come into effect
The OSFI is Canada's banking regulator and it wants tighter rules to come into play beginning January 1, 2018, however industry watchdogs think lenders regulated by the Federal Government may start enforcing them as early as December. Other financial institutions, such as credit unions, are provincially regulated rather that federally regulated, but are inclined to follow the "spirit" and best practises of federal guidelines and policies.
It may also affect those with mortgages coming up for renewal.
What the new rules say
The OSFI has revised the B-20 guidelines, which are those that govern mortgage markets in Canada. The regulator is putting in new minimum interest rates at which borrows will qualify – another stress test for buyers to pass, when they take out an uninsured mortgage. This is similar to last year's new mortgage rules which apply to borrowers putting less than 20% down on a new home purchase. Only now, it applies to down payments 20% or greater.
If you're still following along, these rules will require buyers to qualify at either the five-year benchmark rates as set by the Bank of Canada, which as of today ( Oct 23, 2017 ) is 4.89% - OR – 200 basis points over and above the borrower's mortgage rate as established by contract. It's whichever is higher.
Basically, the intention is to create a margin so that you, as a new home buyer, can absorb higher interest rates when they come along. They're triple-ensuring that buyer's have the ability to pay their mortgage.
What this means for you
While federally regulated institutions will be scrambling to change their in-house policies, there may be a surge in activity here in Calgary. There's been a bit of a slump in October and these new policies might just kick-start a flurry of activity.
Good news if you sitting with a Calgary home for sale.
If you are thinking of getting into the market, now might be the time before the policies kick into place forcing you into a smaller home, or into a different neighbourhood of Calgary.
For example, let's say you are a family with a combined annual income of $100,000. Let's say you have 20% to put down, and you're going to choose a 5-year fixed-rate mortgage at 2.83%. You could afford a house with a maximum value of $726,939. Once the new rules are put into place, you will qualify for a home $570,970 because you would have to qualify at 4.89% even though you've scraped together a 20% down payment. That's an enormous difference.
What if you don't pass
There are options for people looking for Calgary homes for sale and just can't get past the stress test. They can make a higher down payment, they can continue renting until their circumstances change, they can find a less expensive property or find a co-signer – someone with enough income to pass.
What if you're coming up for renewal?
If you stay with your current mortgage lender, you won't have to pass the stress test again. If you change to another mortgage company you might have to.
Plan ahead
With this new announcement, you should make it a priority to get pre-approved for a mortgage under these new guidelines before you start shopping for a new home. This way you'll avoid the shock of finding later you've been looking at the wrong properties.
I can connect you with lenders who are well versed on the latest mortgage rules and make recommendations on what you can comfortably afford. Call or email me today!