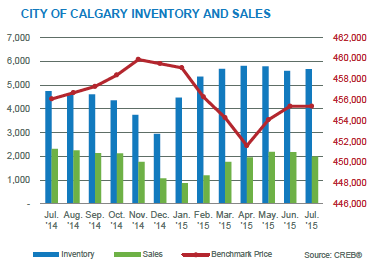 According to recent CREB reports, the Calgary housing market appears to be remaining relatively stable, with no change to the month-over-month price. While year-over-year sales did experience a decline, sales activity remained consistent with the market's ten-year average. Overall, residential housing sales activity saw an ease in declines to residential housing sales, thereby helping to stabilize inventory levels.
The recent CREB report found that year-over-year sales within the Calgary housing market fell by 14 percent to 1,995 levels in the month of July. While this does represent a decrease, it is still better than the 17.8 percent decrease experienced in June. Furthermore, sales activity has remained consistent when looking at the ten-year average.
In addition to experiencing...