The Calgary real estate market remains in a buyers market into April as we head into May. The average price of a detached home increased slightly from March.
Calgary Real Estate Market Absorption Rates and Inventory Levels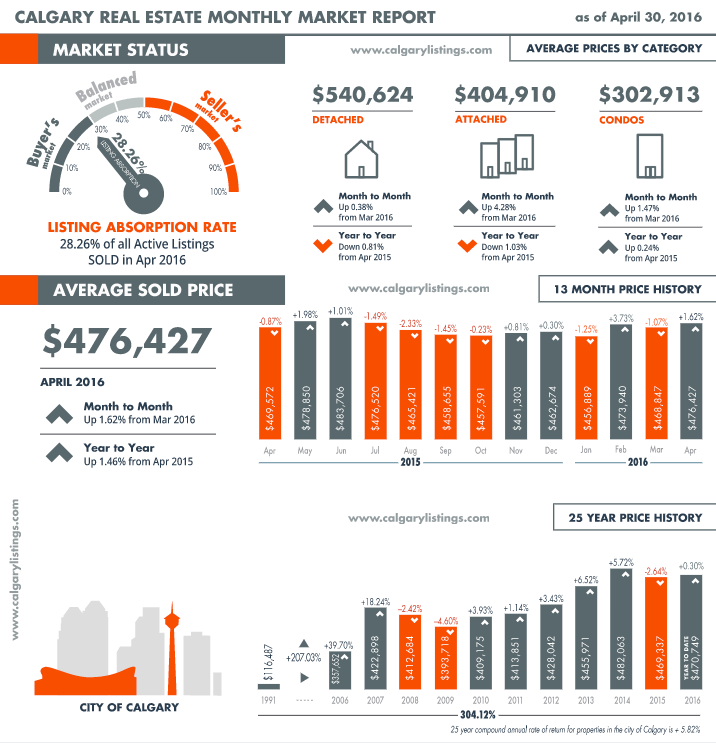 The Calgary real estate market imbalance in the residential resale Calgary housing market continued to have an impact on citywide prices in April. Meanwhile, as new listings increased, year-over-year sales fell and resulted in inventory gains within all sectors of the market. All of these factors have combined together to create a decline in...