Selling Your Home for Top Dollar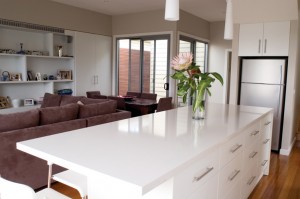 Dos and don't s to help you get the price you want and make sure
your big flip isn't a flop!
Getting ready to trade up? Then it's time to roll up your sleeves and
get your starter house (or condo) ready for the resale market. Here are
some dos and don't s to help you get the best price and ensure your big
flip isn't a flop.
Do paint It's one of the cheapest and easiest things you can do and also the most
effective. A dingy or scuffed wall definitely needs repainting, but
even walls in good condition...