Selling a House in Calgary - Even in a Buyers Market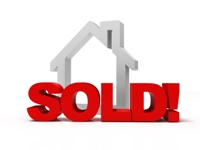 Are you selling Calgary home in a buyers market? In a buyers market there is usually an oversupply of homes and less buyers. Sellers need to understand that they CAN sell their home in a buyer's market if the home appeals to the buyers more than the others. Here are some tips on how to sell a home in a buyers the Calgary real estate market:
1. Make repairs - In a buyers market buyers are especially critical of the homes they are viewing. Most are already scared to buy and worried about potential falling prices and the last thing most buyers want to do is spend more money on a home after they...