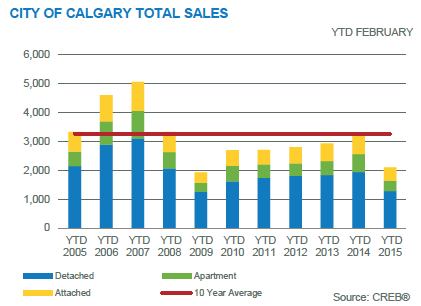 The latest Calgary housing market report shows some ups and downs for the city. Overall, new listings are slowing down, which means there is likely to be some downward pressure on the supply growth within the Calgary resale market.
While Calgary home sales remained below the long-term averages for the month of February and year-over-year new listings growth fell from 37 percent in January to nine percent in February, inventory levels increased to 5,474 units. Nonetheless, while the supply levels are higher than what the market has seen in awhile, they are still falling short of the record high of 7,000 units that was achieved in February 2008.
Overall, the city of Calgary also saw its real estate sales fall by 34 percent when compared to...