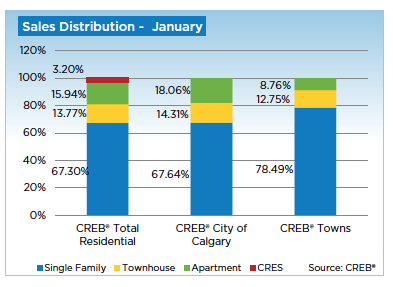 Calgary Real Estate January 2014 Monthly Housing Statistics
CALGARY REAL ESTATE - Home sales for the city of Calgary in January 2014 total 1,440 units. This represents a 17 percent increase when compared to January 2013 figures. January 2014 figures were the highest they have been since 2008.
January 2014 numbers demonstrate a continuing trend that began in late 2013 in which sales started growing at a double digit pace.
Apartment and townhouse sales
In terms of condominium apartment and townhouse sales, a total of 466 units were sold in January 2014. This represents a 33 percent increase when compared to January of the previous year.
While the single-family sector...