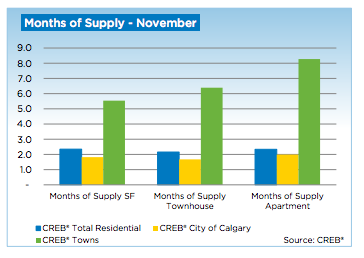 Residential sales in Calgary increased by 19 percent in November when compared to the previous year, reaching a total of 1,730 for the month. With another strong month of activity in the record books, this brings the city's year-to-date sales to a total of 22,322. These figures are 11 percent higher than the long-term trends.
Several factors appear to be motivating people to buy within the Calgary housing market. One major factor appears to be the fact that many first-time homebuyers are trying to purchase property before prices increase further. They are also trying to purchase property in anticipation of future increases in rent prices. Some are also attempting to purchase a home before the lending rates increase.
Current homeowners are also purchasing homes in an effort to take advantage of the recent price...