2014 and Home Automation: A Look at What's Coming Next Year
Posted by Crystal Tost on Sunday, December 1, 2013 at 1:19 PM
By Crystal Tost / December 1, 2013
Comment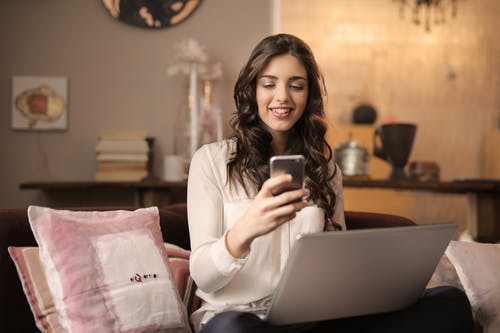 Home automation is basically the automation of housework, the home itself or just ordinary household activity. As a concept, it's just an extension of building automation. Some examples of automating the home can include things such as central control of HVAC, lighting, the security locks on both gates and doors and even appliances. The goal of this system is to increase the quality of life inside of the home, such as by increasing security, convenience, comfort efficiency and even energy savings. Here is a look at what's coming in 2014 in home automation.
New Types of Switches Will Make Home Automation More Versatile
Many switches these days are the so-called plug-and-play variety of smart switches. This means they are practically ready right off the shelf and great for the home do-it-yourselfer. For anywhere between just $30 and $100, you have the privilege of sticking a smart switch into your wall outlet and then performing innovative things. Examples are that you can turn on and off your appliances at predetermined times each day, in response to your voice recognition, in reaction to variations in the temperature of your home climate, as a response to motion being detected in the vicinity of a room and at sunrise or sunset.
Apps Will Control Your Home
If you're a handheld-device user, then apps already rule your smartphone. After all, you can't do anything meaningful on your handheld device without any apps, so they are clearly a force for good! Apps are going to be moving more aggressively into controlling your home, too, in 2014. Today, most apps can still only be used on an appliance if they're actually made by that same manufacturer. That is going to change pretty soon in the near future, though. Some apps, such as Control4 My House, allow you to control every little aspect of the home, such as your lights, HVAC and even your house audio.
Home Automation Will Bring Security Improvements
Home automation also means that your home will become more secure. For instance, let's say that your housekeeper arrives each day between the hours of 3 pm and 5 pm to clean the inside of your home. Thanks to automating the home features, you can set your current security features to actually allow the security system to let the housekeeper in between those designated times. The best part of this handy, little feature, you ask? You don't even need to be at home in order for this to happen. Now that is true automation and true convenience, to say the least.
This has been a look at what is in the pipeline for home automation for 2014 and beyond. It surely is a very exciting time to think about all of these improvements to the home because of all of the changes underfoot in the next little while. Your home is your castle, and you want it to be as comfortable and convenient as possible. Little by little and slowly but surely, everything is moving in the direction of homes and houses that are improved by modern technology.