Crystal's Recommended Dining Options
Posted by Crystal Tost on Saturday, January 15, 2011 at 10:15 PM
By Crystal Tost / January 15, 2011
5 Comments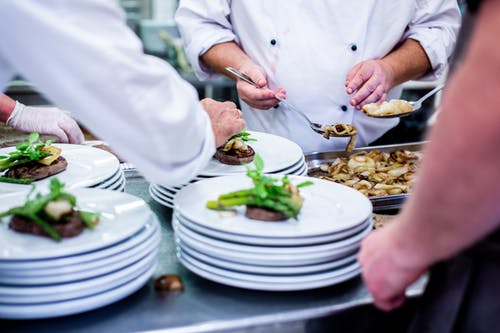 As a Calgary real estate agent and REALTOR® I am always asked where clients should go to grab dinner out or what current events might be. So I thought that I dedicate a small part of my blog for reviews of my favourite places to eat around town as well as events throughout the city. So everything Calgary from events, community info , take out, dining in and eating out will all be here.
So if you are looking for Sushi there are some great places right in the core that I highly recommend such as Ki Sushi and Zen 8 both within a block of each other down on 4th Ave around 2 St SW.
Looking for fine dining for special occasions then I highly recommend Rush on 9th Ave. The decor is nothing short of luxurious , the staff top notch and accommodating. The food is just as beautiful as the atmosphere.
Looking for Mexican food? (warning this is not text mex) I highly recommend a visit down to Anejo (4st SW in Mission) for the best Mexican food Calgary has to offer pair them up with the very best shaken margaritas and it is Mexican heaven.
In the mood for Thai- The King and I on 11th Avenue and 8St SW is fantastic. A hands on approach from the owner sets this place apart from all the rest. The food quality is outstanding and it is always a treat to visit.
For Vietnamese my favourite spot is still Oriental Phoenix with two locations to serve their clients one on 58th Ave (close to Chinook Mall and the other a few steps from the Calgary Tower in the core)
Feel like oysters? Then you have to go to The Catch - located in the Hyatt Hotel on Centre and 8 the ave - it will not disaapoint. They have a big variety to choose from and a nice wine selection as well.
Don't forget CharCut for their massive "share" burger that you need more than just a couple of hands to hold it up. It is on the must eat list here in Calgary
If you are out and about and happen to stumble on trucks serving up some food street side be sure to hit the breaks. Some of our food trucks are top notch and offer some of the best curb-side food available.
This is just a small of list of some of my favourite go to places. If you are looking for something specific and it is not on my list please feel free to ask - I am sure I have a recommendation for you!