Crave Cookies and Cupcakes | Aspen Woods, Calgary Real Estate
Posted by Crystal Tost on Thursday, August 13, 2015 at 2:13 AM
By Crystal Tost / August 13, 2015
Comment
Crave Cookies and Cupcakes is an amenity in the Aspen Woods, Calgary neighborhood located at Suite 106 on 318 Aspen Glen Landing SW, Calgary, Alberta T3H 0N5. Not familiar with Aspen Woods Real Estate? Learn in-depth information, read accurate statistics, view more amenities and find Aspen Woods homes for sale. Learn all about Calgary Real Estate with over 5000 words of information, videos, photos and listings.
Crave Cookies and Cupcakes Food Items
Thanks to my sweet craving and my Yelp app on my Iphone, I found Crave Cookies and Cupcakes. Every once in a while I head there to treat myself to a cupcake usually, or other baked goodies. By the way these treats taste, you can tell Crave Cookies and Cupcakes puts a lot of time, energy and love into them.

I can taste the quality in each bite and love admiring the decorative icing before gobbling them up. There are many fun flavors to enjoy here! My favorite is called "A Lovely Bunch of Coconuts!" This cupcake contains vanilla cake with a hit of coconut, topped with vanilla butter cream icing and smothered in coconut! Yum!

There are a few more delicious cupcakes on here that I enjoy! Check them out and see if you can make once a favorite :)

Va Va Vanilla Cupcake: This is an amazing vanilla cake swirled with pink vanilla butter cream icing sprinkled with pink sparkles.

Peppy Pattie Cupcake: This delightful cupcake is a chocolate cake swirled with a tangy green lime butter cream icing, sprinkled with green sparkles.

Crave-O-Licious Cupcake: Now this is Crave Cookies and Cupcakes signature cupcake and it does not disappoint! It is a chocolate cake swirled with blue vanilla butter cream icing and sprinkled with shaved chocolate!
Crave Cookies and Cupcakes Menu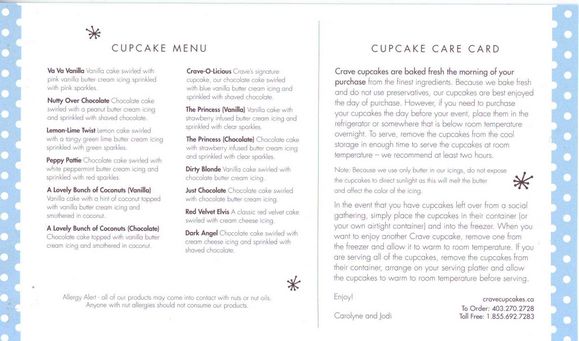 Cupcakes is not all they have. As their name implies they have cookies! They also create wonderful decorated cakes, pies and other goodies. Allergen note: If you have allergic reactions to nuts, this may not be the place for you. Always inquire though, as that could change in the future. Great news for gluten free people! Gluten-Free friendly Chocolate and Red Velvet cupcakes are served everyday at this location.
Crave Cookies and Cupcakes Makes Pies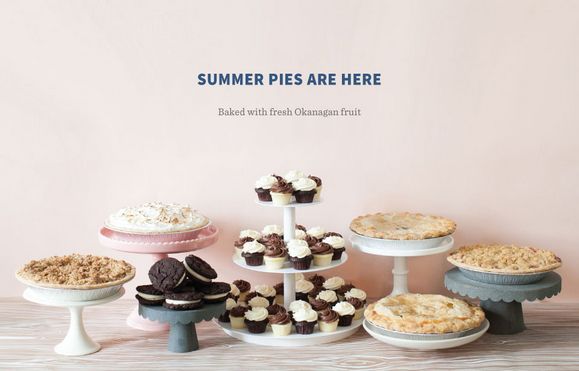 Since Crave's cupcakes are baked fresh daily and contain no preservatives, it's best to enjoy them on the same day you purchase them. If you have leftovers, it's recommended to place remaining cupcakes in the freezer and let it warm to room temperature when your ready to eat it.
Crave Cookies and Cupcakes In Their Words
Growing up on our family farm just outside of High River, Alberta, our mother taught us the best baking always starts from scratch. It was a good lesson to learn early on. And for years we shared handcrafted baked goods with our friends and family – it was their encouragement that helped us start Crave.
Crave Cookies and Cupcakes Founders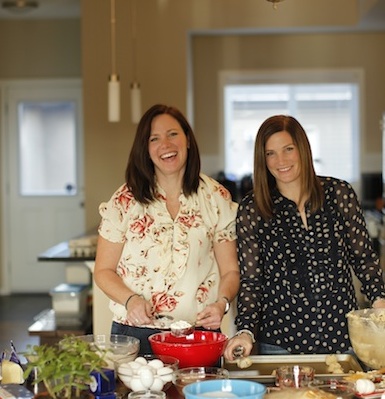 We still love to bake and get an even greater satisfaction from sharing our indulgences with the people of Calgary. Our baking is still crafted the way we did on the farm. We only use real butter, still crack every egg that goes into our recipes and we think you will be able to taste the difference.
Come indulge your cravings. And taste for yourself how we, and our fabulous team, create baking full of homemade goodness.
Stay Sweet
Carolyne and Jodi (Sisters and Crave founders)
Aspen Woods Real Estate Information
Aspen Woods features mostly single-family detached homes and this community is located in the southwest quadrant of the City of Calgary. Although the area currently known as Aspen Woods was annexed to the City of Calgary in 1956, it did not become established as a neighborhood until 2001. Located on the north side of 17th Avenue and near to Bow Trail, the community of Aspen Woods provides residents with easy access to the Downtown area and all that the City of Calgary has to offer.