Considering an Investment in Hawaii Real Estate?
Posted by Crystal Tost on Thursday, October 21, 2010 at 12:08 AM
By Crystal Tost / October 21, 2010
Comment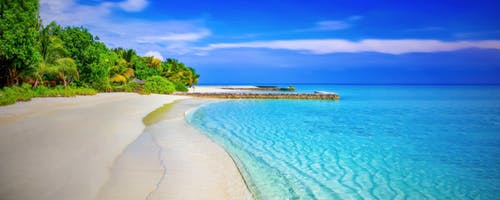 Many Canadian buyers consider purchasing a home or condo in Hawai'i, not only as a reprieve from the unforgiving winter months, but also as an investment (which could easily turn into a retirement haven). But before spending everything in the savings account, buyers should keep a few things in mind:
* Financing - Although savvy investors flock to the U.S. for their property investments, the options to finance a real estate purchase in the U.S. by foreign citizens is extremely limited. A method used by some Canadians is to use existing line of credits, secured by their home, to purchase their Maui condos and homes. As such, it is a cash sale and one which gives further negotiating power to the buyer.
* Taxes - Property owners in the United States can delay taxes on a real estate
sale through a 1031 Exchange. Basically, a 1031 exchange allows
capital gains from the sale of a home to be deferred if such is used to
purchase a property similar in kind (i.e. a residential for a
residential). The transaction must completed within 180 days, such as if an owner sells his house on January 1st the next purchase must be recorded by July 1st. A 1031
Exchange can be done multiple times in order to defer capital gains
until the property is finally sold and not replaced.
* Selling - Although not of immediate consequence to a buyer, the following will be encountered when selling said property: Hawaii Real Property Tax Act (HARPTA) and the Foreign Investors Real Property Tax Act (FIRPTA). Under HARPTA and FIRPTA, buyers of real estate must withhold a tax of 5% (HARPTA) and 10% (FIRPTA) of the amount realized by the seller upon closing of escrow and such deductions are then forwarded to the appropriate taxing entities. Exemptions can be filed by the seller in order to lower the amount withheld for these tax purposes, but must be done in advance.
Should you have any questions about investing in Maui real estate, contact Alex Cortez via email at Alex@MauiRealEstateSearch.com