Economic uncertainty continues while detached and semi-detached home sales report an increase
With higher sales for detached and semi-detached properties, July sales total increased over levels last year. Year-to-date sales persist at 15 percent lower than last year's levels, despite the improvements in July.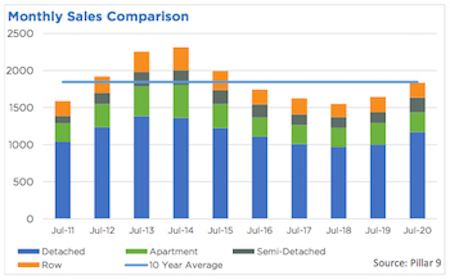 "There have been improvements relative to the lowest sales levels caused by COVID-19, but it is too early to say things are shifting back to pre-pandemic levels," said CREB® chief economist Ann-Marie Lurie.
"We are still facing record-high unemployment rates, significant government aid, and uncertainty throughout the business...