Canada Day Festivities in Calgary 2019
Posted by Crystal Tost on Tuesday, June 25, 2019 at 11:07 AM
By Crystal Tost / June 25, 2019
Comment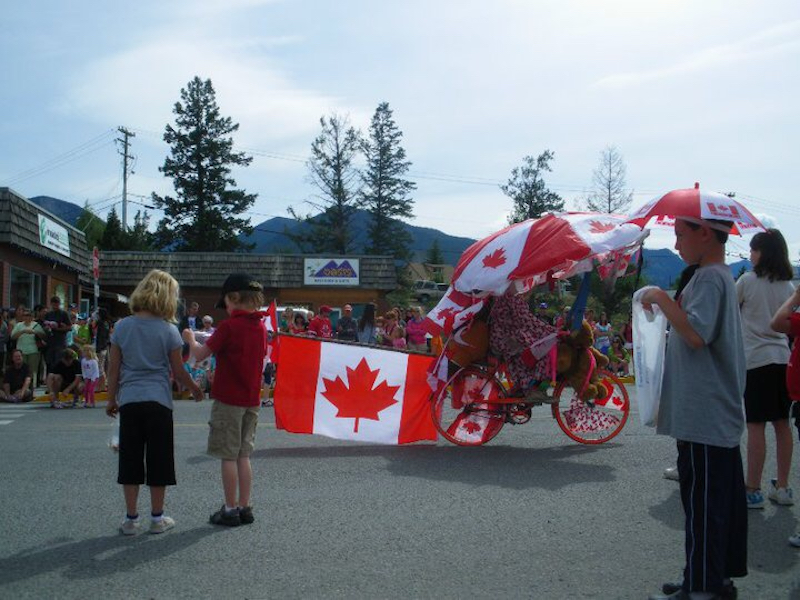 Canada Day Festivities in Calgary 2019
The national day of Canada is Canada Day which celebrates the anniversary of July 1, 1867, the date of the Constitutional Act, 1867, joining three separate colonies of the Province of Canada, Nova Scotia, and New Brunswick into a single Dominion within the British Empire. Is a federal statutory holiday. Called Dominion Day originally, the holiday was renamed in 1982, the year the Canada Act was passed.
Across the country, many communities will host organized celebrations for Canada Day. Join the Canada Day Long Weekend celebrations in and around Calgary to honour Canada's 152nd birthday with many outdoor public events, such as parades, carnivals, festivals, barbecues, fireworks, and concerts on July 1, 2019.
Fireworks - 11:00pm @ Centre Street Bridge, Calgary
Tim Horton's Stage - 6:30-11:00pm @ Riverfront Avenue, Harry Hays Building, North Lawn between 1 Street & Macleod Trail - Sounds from Franco-Albertan band PostScript, the folk-rock sounds from Captain Tractor, pop of Ghostkeeper and Steven Page (formerly of Barenaked Ladies).
Festivities - July 1, 2019 | 11:00am to 5:00pm @ Prince's Island Park, Calgary - Francophone entertainment, Aboriginal showcase, and powwow.
Entertainment - 1:00am to 9:00pm @ Eau Claire Market, 200 Barclay Parade SW, Calgary - Live entertainment, artisan market, petting zoo, face painting, free ice cream (while supplies last), and much more!
Street Fair - 10:00am to 4:00pm @ East Village, Calgary - music, vendors, food, and activities for all ages.
Central Library - 12:00pm to 5:00pm @ Calgary Public Library, 616 Macleod Trail SE, Calgary - Learn about and celebrate the stories of Canada. Special storytimes, crafts, Indigenous games, and tipi raising, and even a road hockey game. Canadian Film Festival, musical performances, a tour of the spectacular new Central Library.
Military Showcase - 11:00am to 5:00pm @ Riverfront Avenue, Calgary - Military displays and educational activities. Interact with engineering displays, learn more about Canada's military history, touch and explore military equipment and meet Canadian Armed Forces members.
Fort Calgary Festivities - 11:00am to 4:00pm @ Fort Calgary, 750 9th Avenue SE, Calgary - Food trucks' caravan, Kids Zone (crafts, games, and artifacts), neighbourhood champions at the Community Tent Village, a free temporary tattoo with the Girl Guides of Canada, and see the North West Mounted Police brass band perform live!
Block Party - 1:00pm to 11:00pm @ Max Bell Centre, 1001 Barlow Trail SE, Calgary - MarketSpot YYC & True Rhythm Present 6th Annual Canada Day Block Party!
Craft Beer Market & Southcentre Mall - 10:00am to 6:00pm @ South Centre Mall, 100 Anderson Road SE, Calgary - Sunshine, a few beverages, a bite to eat including a Beer Garden and family-friendly activities.
Garden Party Rooftop - 2:00pm to 12:00am @ King Edward Hotel, 438 9 Avenue SE, Calgary - Calgary microbrewery Cold Garden Beverage Company will host a Garden Party on the Rooftop of the King Eddy.
Carnival - 11:00am to 3:00pm @ Springs Church Calgary, 924 Heritage Drive SW, Calgary
Century Downs Celebration - June 30, 2019 | 1:15pm to 10:45pm @ Century Downs Racetrack & Casino, 260 Century Downs Drive - Live horse racing and country music star Kira Isabela, then end with fireworks at 10:45pm.