Calgary Realtor on the Move
Posted by Crystal Tost on Wednesday, November 24, 2010 at 10:44:30 PM
By Crystal Tost / November 24, 2010
Comment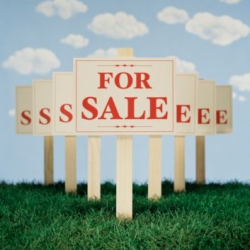 Yes now that we have recently conditionally sold our home, we need to weigh in on all of our options. How do the professionals do it? Given the market, and other determining factors, we decided that we needed to sell our home first before making a purchase of our new residence. (this is always depended on personal factors, last time we bought first then sold, so talk to your real estate professional to see what is best for your individual needs) So now like some of my clients we need to get serious about buying a new place as our possession date will be fast approaching. Some friends that recently moved have been gracious enough to donate their moving boxes to us. THANKS so much! ( i gave mine away to a client last year~ go figure!) boxes are an investment when moving and in the past have cost hundreds of dollars. So keep this in mind if you know of anyone moving !
Ok, now let's start with the obvious, looking on MLS for homes. To have the most current listing information, I have set up my criteria directly in the Calgary Realtor only database to have listing updates as news listings are listed ~ IMMEDIATELY. Yes you can sign up on the website for a similar email update but it is not the same. The only way to truly get live time information is directly through the Calgary Realtor only MLS Listings database. Most of the public thinks that it is one in the same, but I assure you there is a big difference in the information provided and the timing of the information released.
Just as I do look for clients I will also see what is available for sale by owner (FSBO). Most Calgary for sale by owners though are out to lunch on price so likely won't find what I am looking for there, but cannot hurt to take a look. - Just what I thought , nothing at all!
I will be out looking at a few homes over the next days, let's see what I can find and what mistakes sellers might be making with respect to their homes. Are they showing their house to their maximum potential? As a Calgary Realtor I am extra picky when home shopping for my own home. As a pro home buyer / Calgary Realtor I will be looking for location, value, size of home, a resaleable floor plan is also very important. Some of the smaller things can be changed to make a home our own.
I will check back in as the process continues.