Calgary Real Estate Board 2018 Forecast Calls for Scattered Optimism
Posted by Crystal Tost on Wednesday, January 31, 2018 at 4:03 PM
By Crystal Tost / January 31, 2018
Comment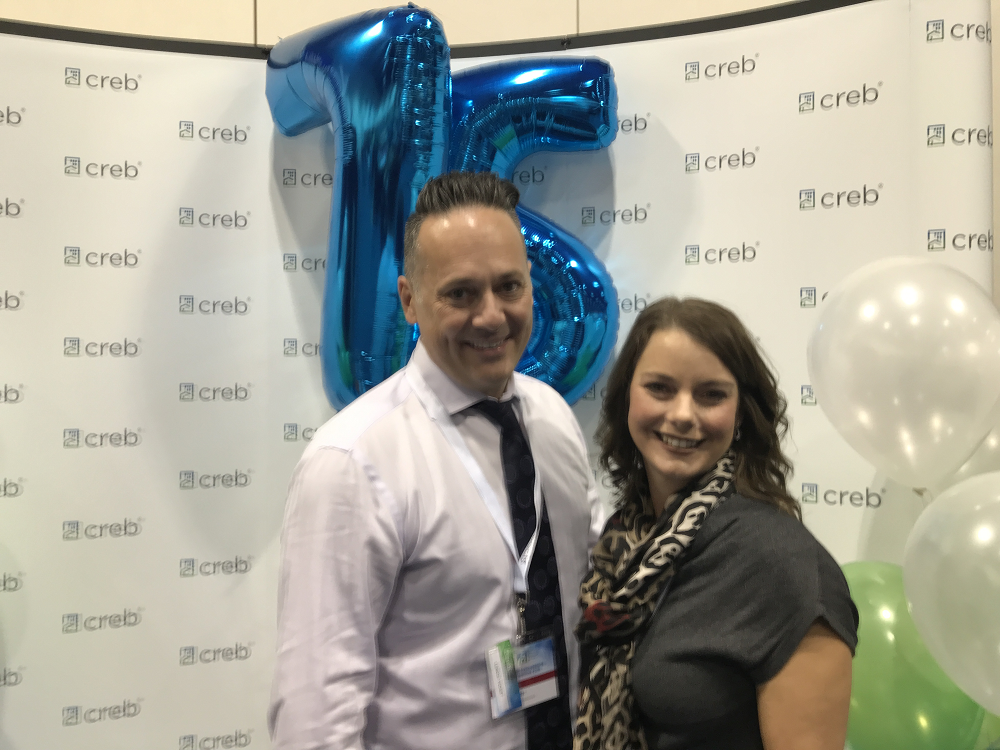 We think it's going to be a fairly decent year for real estate in Calgary. See current Calgary Homes for Sale
This morning was the annual Calgary Real Estate Board's Forecast Breakfast and whether the market is up, down or sideways we always come away with renewed vigor and optimism about how the year is going to go. And today's event was no excpetion.
CREB always likes to be cautiously optimistic and has announced that 2018 will offer its share of challenges. The road to economic recovery continues to be bumpy – nothing is happening overnight – but there's every indication that we can safely adopt an optimistic attitude.
The Short Term
Over coffee and dainties this morning, we heard from Ann-Marie Lurie, CREB chief economist who has been examining Calgary's real estate market for many years. She explained to all of us gathered at the BMO Centre that while last year there were certainly some improvements in Calgary's economy and employment picture, there are two things standing in the way of truly kickstarting the real estate market. Harsher criteria for lending money to home buyers and rising interest rates.
These two things alone just may negate any gains we might make, resulting in mostly unchanged market conditions. She said the number show that we had improved net migration last year, generally a good sign in the housing market and that people were getting back to work, but Calgary is still adjusting to a new normal. Job growth is forecast to be slow, therefore increases in income will be most therefore people will be watching their spending, even when it comes to purchasing a new home. We might not hear that word "boom" when it comes to Calgary this time around.
Inventory Levels Expected to Ease
CREB's forecast includes a slight drop in the number of new listings we might see this year. That easing of new inventory coming online combined with sales numbers flatlining in Calgary will contribute to the balance we'll see in the market. And with balance comes stable prices because we don't want to see those benchmark prices dropping at all in 2018.
What's Predicted to Lead the Market
Single-family homes and attached properties will continue to be the number one choice among home buyers in 2018 with very little change in home values throughout the year. What will continue to be a concern are apartment-style condos this year. We were told that 78% of the properties for sale today in Calgary, are apartment condos. Of everything for sale right now, 63% is priced under $400,000 – again, we have the condo sector to thank for that.
There's just too much for sale right now and CREB officials just don't see that changing much this year. With downward pressure from huge inventory in this sector, sellers either have to be patient or super flexible in their prices or wait to sell another time. We might see some relief towards next Christmas. For those looking to buy a condo and get a really good price, the likely scenario is to buy in the first three quarters of this year.
CREB believes that attached homes will be in the spotlight with demand shifting away from single-family homes. The prediction? Attached homes (duplex, fourplex, townhomes) are going to increase in price by 0.38%. That's pretty specific, I know.
Surrounding Areas
With Calgarians watching their pennies more closely in 2018, those contemplating a home purchase may be looking for affordable options, and purchasing outside of the city might be popular. Cochrane, Airdrie, Crossfield, Chestermere, Strathmore, Okotoks, High River – even Turner Valley and Black Diamond, may experience more growth in 2018.
Being a Trusted Advisor
CREB harnesses the power of science when it comes to marketing real estate and we're very grateful to have such a great resource available to us. But despite the trends and predictions that we are able to pass along to you, we completely understand that at the end of the day, home buyers and sellers just want a trusted advisor to help them navigate the market no matter what its condition. Knowledge is power and we are right here for you – to help you understand your options and to negotiate the best price.
Contact us anytime and we'll be glad to help.