Calgary Real Estate and Beer?
Posted by Crystal Tost on Friday, September 23, 2011 at 10:24 PM
By Crystal Tost / September 23, 2011
1 Comment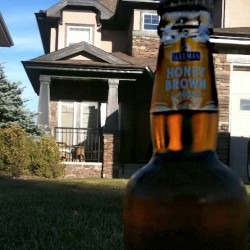 Seriously Calgary Real Estate Sales and Beer? How can they go hand in hand?
Recently a local Calgary Real Estate Agent and Realtor (who will remain anonymous for the purpose if this post) through their seller is offering a buyer an incentive of a $1000 of beer to the buyers when they buy their home. OK I support incentives, but beer? - I think not. There are a million other classy incentives a seller could offer such as a nice dinner out for the buyers, a weekend away, the list goes on and on and don't include that much beer. While some think that any publicity is good publicly I tend to disagree, do you really want to be known as the Realtor who serves up beer? Many business people will not invest in something that might reflect poorly on their character which is why this Calgary Realtor will not be supporting a lush-like batch of brew as a closing gift. There are just too many cons and not enough pros for this type of gift. Even though it is the sellers offering the incentive, it is up to the agent to choose to market it or not.
Typically a Realtor can be painted with all sorts of stereotyped brushes and offering this kind of incentive will not be a positive influence on the professionalism that many real estate agents try to uphold. Cheesy you bet it is cheesy! And what if the buyers are alcoholics, do you really want to support their indulgence in booze?( yes I know they should have their own self control, but what if they don't?) And that brings forward the possibility of alcohol abuse, what if someone drinks so much beer they get sick, or worse die, or even get in a vehicle and drive away. Yes that incentive might just turn into a burden over your head if you masterminded this and gave it to the buyers. So if you want to sell your home, you don't have to resort necessarily to obscene incentives, all you have to do is a hire a Calgary real estate agent that has a professional approach to marketing and selling your home.
With the right price and presentation of a property you can achieve a sale in a reasonable amount of time. If you still want to offer an incentive to potential buyers to sweeten the deal, why not offer something that is tasteful and doesn't include an overindulgence of alcohol.