Calgary MLS |Holiday MLS Listing Supply
Posted by Crystal Tost on Sunday, November 28, 2010 at 8:16 PM
By Crystal Tost / November 28, 2010
Comment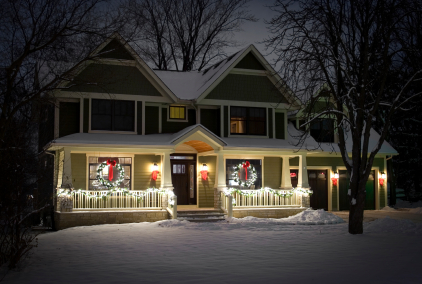 If you are watching the Calgary MLS on a regular basis than you might have noticed that listings around the holidays go down a little. Calgary home sellers think that they should wait until the holiday season is past before listing their home for sale . Even some sellers remove their home from the market for the holiday season. Both could be a potential mistake and could cost you lost opportunity of sale. While human nature tells us to sit back and enjoy the holiday season, some buyers are makign their Calgary relocation house hunting plans during the holiday season. Some are in town visiting family, while others are choosing to combine the Holiday season with buying a new home.
Serious home sellers should consider leaving their home on the Calgary MLS during the holidays to ensure potential relocating buyers have a chance to view their home. Chances are that if buyers are out during the holidays looking at homes, they are potentially very serious, I mean after all why would they be looking at your home instead of enjoying the holidays with loved ones? Maybe some of these holiday home buyers are brisking the cold temperatures because they have to? Some may even have to start work in Calgary on the New Year. Just because you don't want the holiday disturbances of the possible viewings, it is not reason enough to miss the opportunity of a possible sale to a serious buyer.
So if you are a home seller and your house is currently listedon the market as we speak and you are thinking of taking it off the market or considering waiting to list your home after the holidays, here is my professional advice- DON'T!
It is so very important to have your home on the marekt during the holidays. The short supply can only make a positive impact with less competing homes on the market.