Where Calgary Homes Shine - Best Holiday Light Shows
Posted by Crystal Tost on Monday, December 11, 2017 at 11:42 AM
By Crystal Tost / December 11, 2017
Comment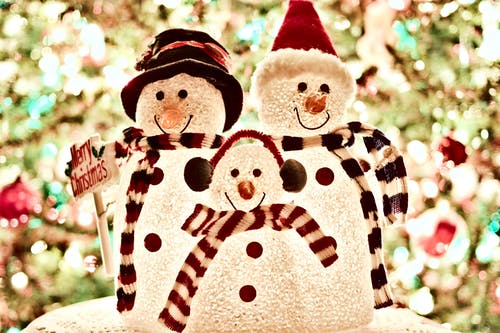 There's a lot of real estate in Calgary to cover if you're thinking of taking a Christmas Light tour. From public places to parks to streets and homes that simply go all out, driving around the city looking at the festive lights is a family tradition.
The custom of decorating with lights goes back centuries to when Christians would light candles as a symbolic gesture recognizing that Jesus Christ, whose birth is celebrated at Christmas time, is the light of the world. Candles were placed on trees outside the home, then Germans brought trees indoors and finally in the late 1800s, the invention of electric light made illuminating the trees much safer. Strings of lights began to adorn the windows of buildings and homes and rooftops.
Going to see the lights can be so much fun and when it's dark by 5 pm in Calgary, it's an activity that can lift our spirits.
Why not get out tonight and take a tour of some pretty fantastic Calgary homes? Here are some highlights from some of the city's most lit communities.
Deer Run
This community in south east Calgary lies between Bow Bottom Trail and the Bow River. There are several homeowners in this community that go all out with inflatables and light shows set to music. With tens of thousands of bulbs using a lot of energy, some homeowners turn the lights off at about 9:30 pm. One family on Deer Run Drive is accepting donations for the Calgary Food Bank.
Light Parade in Legacy
Also in the south east is the community of Legacy. The developer of this emerging community at the far southern edge of Calgary has decorated the parks and the local skating rink, creating a tunnel of lights. The show homes parades by various builders are light up for the season, with free drinks.
The resident's association holds a yearly house decorating contest with prizes for the best homes. Details are at legacylife.ca.
Spruce Meadows
From Legacy, head back up Macleod Trail to Highway 22X and travel west to Spruce Meadows, Calgary's premiere show jumping facility in the summer and Christmas heaven in the winter. They have an amazing Christmas light display now through January 7, 2018. The only exception is Christmas Day. You can get out of your vehicle at Founders Plaza where hot beverages and pastries are available or you can drive through. There's a two-kilometre route through the facility with 250,000 magical lights.
The pond is available for skating from 10 am to 4 pm only if the ice is thick enough – it's been unseasonably warm this year.
Tuscany
If you live in north west Calgary you'll definitely want to head over to Tuscany, a beautiful neighbourhood between Crowchild Trail and the Bow River. One street in particular – Tuscany Vista Crescent, is unofficially named "Candy Cane Lane" during the holidays. Check out this street pus Tuscany Vista Point. The homeowners have outdone themselves, and in true Christmas spirits will be collecting food bank donations which you can leave at 169 Tuscany Vista Crescent by the little library.
For more specific residential tours featuring private homes in Calgary, there's a website you can check out at lightenupcalgary.ca
Confederation Park
For 31 years, this has been THEE drive-by light festival. The Lion's Festival of Lights along 14 St NW just north of 24 Ave NW. The lights have evolved since this began in the 80s and now they're using energy efficient LED lights. Calgarians count on these lights being here in Confederation Park every year and this year does not disappoint.
City Centre
Outdoors on Stephen Avenue, at the McDougall Centre and Olympic Plaza you'll marvel at the colourful light displays. Indoors, enjoy the 45-foot tree in the CORE.
Also, Zoo Lights continues until January 6 – another fantastic Calgary tradition. It's on every night from 6:00 pm til 9:00 pm and if you want to see it for free, there's no admission after 8:30 pm – if you're prepared to zoom through the displays!