Calgary Homes for Sale - Your Guide to Winning a Bidding War
Posted by Crystal Tost on Saturday, November 16, 2013 at 1:35 PM
By Crystal Tost / November 16, 2013
3 Comments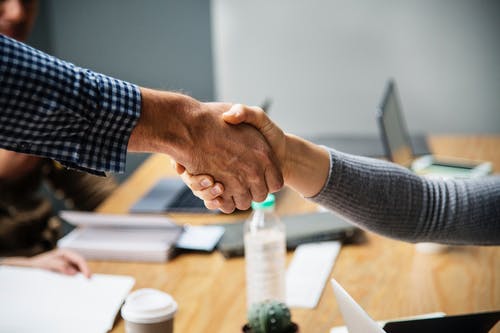 It's never easy to win a bidding war on a house. You have to contend with anticipating the moves of the other bidders, being proactive and playing the game just right. Calgary homes for sale are in hot demand, which only aggravates any bidding war. The Calgary Real Estate market is competitive, so you have to get out in front of your competitors in any bidding war. Too many times, people get discouraged and throw in the proverbial towel, but this leaves them without their dream home! Here is how you can win a bidding war on a house in Calgary.
Only Make Your Best Offer
Never mind with lowball offers--that's a sure way to lose out in your bidding war! Just go straight to the best possible offer that you can make. You likely have just one chance to win the bidding war anyway, so you have to really make sure that you make it count. It's a wise bet to always establish your offer based on the latest sales prices of comparable real estate in the neighbourhood. This is so that it will pass the proverbial muster when it is appraised. Holding back and hoping to sweeten the offer on the second attempt is a recipe for disaster!
Be Sure You Take Care of Your Paperwork
Going into a bidding war without having all of your paperwork sorted out and ready to go is a losing battle. It is the same as showing up to a gunfight with only a knife in your hand! In other words, if you're ill prepared, it will show. As you submit your offer, make it a point to have all of your relevant paperwork on hand and ready to display. You should always be ready to display your proof of funds as well as just where your cash will be coming from. Don't forget your pre-approval letter either, as that is ultra-important.
Use the Escalator Clause
The escalator clause is a method that hasn't been around for too long, yet it is gaining in popularity when it comes to bidding wars. You'll see why. Essentially, it just involves you being open to increasing your offer when there is a greater bid from a fellow buyer. Consequently, you can write into the contract that you'll always offer between $1000 and $5000 more than the highest bid that is submitted. Of course, you should always cap that final amount in order to guard yourself against the possibility of sticker shock.
In this guide to being victorious in a bidding war on a house, you learned various techniques and tips in order to increase your chances of coming out ahead in such a war. When you're searching for Calgary homes for sale, there is no more frustrating feeling than losing the home of your dreams to another buyer! Employ these tips, and the chances are good that you will be the one coming out ahead in such a contest. Now, nothing should stand in the way to owning your dream home.