Best Southwest Calgary Restaurants : According to Yelp
Posted by Crystal Tost on Tuesday, November 5, 2013 at 2:06 PM
By Crystal Tost / November 5, 2013
Comment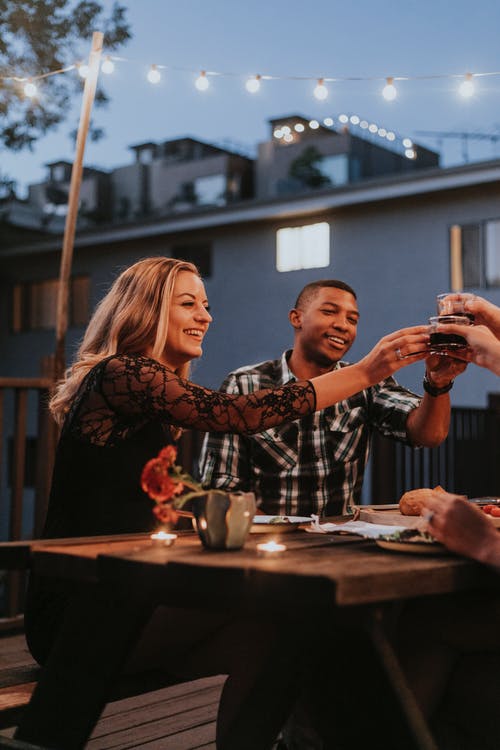 Are you looking for a night out in SW Calgary and wondering where to go for dinner? It may be difficult considering there are so many great SW Calgary restaurants to choose from. Sometimes, it's helpful to know what others have experienced in order to make your decision. Here are three of the best restaurants in Southwest Calgary according to Yelp users:
Savour the Mouth-watering Flavours of the Himalayan
Known around town as one of the best ethnic food restaurants in Calgary, the Himalayan offers authentic, delicious and nuanced Himalayan and Nepalese dishes for a very reasonable price. In fact, Yelp reviewers regularly say that they would gladly pay double for the quality of food that the restaurant offers. With exceptional flavours combining a complex and nuanced mix of spices, you won't be able to choose your favourite dish! Some recommended dishes include the Dal Bhat, the Nepalese Tarkari, and the ginger chicken. Moreover, not only is the food superb and plated in generous portions, but the service is also touted as top-notch, with people raving about the warm, attentive, and efficient wait staff. The Himalayan is located at 3218 17th Avenue S.W. It is open for a buffet lunch from 11:30 AM to 2 PM from Tuesday to Saturday and from 12 PM to 2 PM on Sunday. For dinner, the restaurant is open from 5 PM to 9 PM from Tuesday to Thursday, and from 5 PM to 10 PM on Friday and Saturday. Reservations can be made by calling (403) 984-3384.
Enjoy Comfort Food at Jonas Restaurant & Bar
Unpretentious and cozy, this family-owned restaurant offers traditional, authentic Hungarian dishes. Yelp raters call Jonas Restaurant & Bar cozy and warm, just like grandmother's house! Each table of guests starts with a basket of freshly baked European-style rye bread, along with some butter and freshly sliced jalapeno peppers. Although all of the menu items are delicious and popular, some of the most often recommended dishes include the chicken schnitzel, chicken paprikash, and cabbage rolls. Don't forget to make room for dessert, because you won't want to miss the sweet, tasty Hungarian-style crepes, which come in many different flavours. On top of the wonderful, comfort-style food, service is fast, friendly, and efficient. The restaurant fills up fast so be sure to call ahead and make reservations if you are coming with a large group. Jonas Restaurant & Bar is located in downtown Calgary at 937 6th Avenue S.W. It is open for lunch from 11:30 AM to 2 PM from Tuesday to Friday, and open for dinner from 5 PM to 9 PM from Tuesday to Thursday, and from 5 PM to 9:30 PM on Friday and Saturday. Reservations can be made at (403) 262-3302.
Treat Yourself to Some Unique Fusion at Model Milk
If you are looking for a fancy night out on the town for a romantic date, a girls' night out, or just a great treat for yourself, then Model Milk is the perfect restaurant for you. Offering a unique, fusion twist on classic Canadian dishes, this bistro-style restaurant is the trendiest place in town. Built from an old dairy factory, Model Milk boasts ultra-modern decor, with the open kitchen, exposed brick walls, and different ceiling elevations lending to a great ambience. You will find easy, convenient parking right on the street, and the friendly, enthusiastic and efficient service will make your evening go smoothly. The menu offers so many unique items that you will have difficulty knowing what to choose, but some fan favourites include the Wagyu short ribs, garlic cheese fries, crispy duck with corn succotash, fois gras, and the apple pie with cheese-baked crust. And of course, don't forget to try out the many innovative specialty drinks that Model Milk offers, including an excellent beer list that offers a wide selection of microbrews. If you choose to dine here, make sure you phone to make reservations well in advance, because the restaurant is always busy! Model Milk is located at 308 17th Avenue S.W. It is open for dinner 7 days a week from 5 PM to 1 AM. Reservations can be made at (403) 265-7343.
These are just 3 of some of the best restaurants in Southwest Calgary! With such a diverse range of choices, you won't have any trouble finding a place that is perfect for you, your friends, and your family, no matter what the occasion. Happy dining!