Altadore Homes For Sale, 6 Must Do's Before Buying
Posted by Crystal Tost on Wednesday, June 10, 2015 at 9:09 PM
By Crystal Tost / June 10, 2015
27 Comments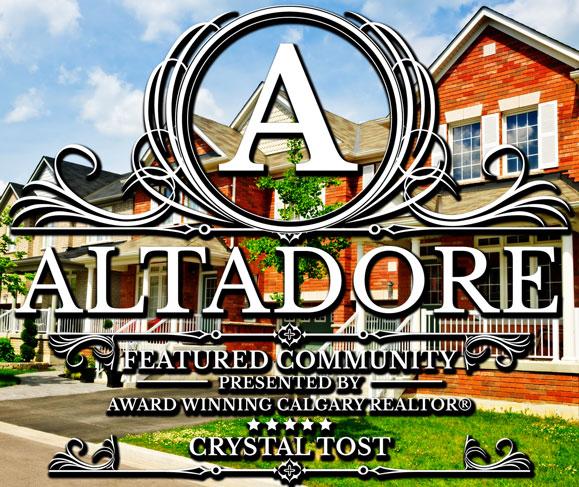 Buying a home is one of the most amazing things you can do in your life, on the flip side it can be stressful if you don't know the process. To help make things easy for you, I've put together a list of 6 must do's before buying a home in Altadore, Calgary, Alberta.
Hire Me As Your Altadore REALTOR®
It's well worth your time to build a relationship with me as your Altadore REALTOR®. I will advocate for your needs and find a home that suits you and works in your best interests. I'm able to help you interpret the Altadore MLS® listings data and share the local knowledge of the market to you. If you try to do things alone, you run the risk of compromising one of your most expensive investments you will make in your life.
Strengthen Your Credit Score
You will want to ensure that you have good creidt in order to qualify for a mortgage. It is important to not have too many credit inquiries when you are looking to find a mortgage provider. It is better to do your reasearch without credit pulls - and definately don't go buying that new car or obtaining new credit cards right before you intend to purchase your home.
Figure Out How Much Home You Can Afford
It's a disheartening feeling when you fall in love with a home that you don't qualify for in Altadore. To find a home that is financially comfortable for you, your home payment should not exceed 30% of your monthly income. View the Calgary Mortgage Calculator for an estimate of how much you can afford. This way you can get an idea of your future Altadore home mortgage costs.
Closing and Down Payment
Down paymnents can vary dependent on your credit. If you have slow credit you may need a co-signer or a larger down payment. But let's assume that you have good credit! Here is how the donwpayments work:
Home purchase up to $500,000 - 5% is the minimum required downpayment

Home purchase from $500,000 to $999,999 would be 10% as a minimum

Homes over the $1M a minimum 20% downpayment is required.
In addition to your downpayment you will have other closing costs - a lawyer will have to register your mortgage on your title and your title will have to be registered to you. Closing costs range dependent on your purchase price from $1000-$2500 roughtly but these costs should be confirmed with your lawyer.
Get a Pre-Approval For Your Home
When making an offer, a pre-approval letter from a reputable lender is a powerful tool in your Altadore home buying arsenal. It does not require all the documentation that a full loan application requires, but it will get you started on the right track.
Buy A House You Love
You may not be home all the time, but most likely you will be living in your Altadore home for a couple of years minimum. Take time to really assess what your needs are, what you'd like to have and what you won't do without in finding the house you love.
Featured Calgary Community
Altadore is a community engulfed with modern luxury homes and is rated one of the best communities to live in Calgary. It's not hard to see why as Altadore is close to the beautiful and awe-inspiring River Park which is nearby the elegant Elbow River. Altadore is also close to the very popular and lively Marda Loop which is loaded with events, restaurants, food and shopping. View Altadore homes for sale along with in-depth information on Altadore, Calgary and its real estate market.
Altadore Real Estate Informational Video
Calgarylistings.com offers you the always up-to-date Calgary MLS ® listings with tools to easily find Calgary homes for sale. By displaying detailed information on thousands of Calgary homes for sale, we are the ultimate resource for your home search needs. We display home prices for Calgary, its communities/neighborhoods and surrounding areas. There are many homes for sale in Calgary, including condos, townhomes, and luxury listings. Calgarylistings.com makes it easy to find your dream home by filtering home types, prices, days on market, bedroom and bathroom amounts and more. That's not all, there are additional features of each listing such as displaying detailed property information like schools and amenities along with plenty of photos and video tours.