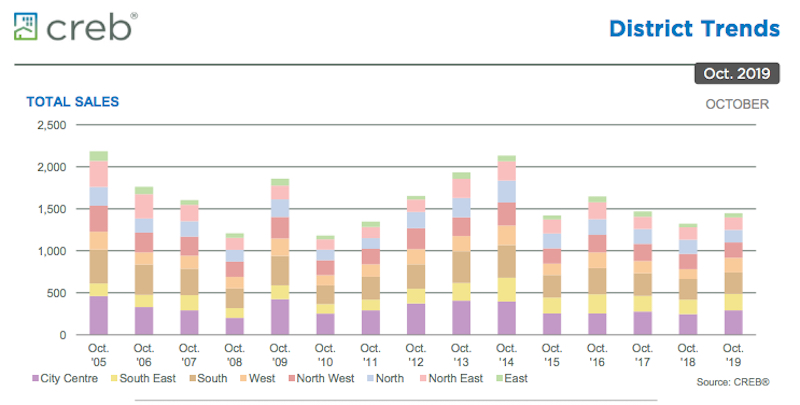 Homes below $500,000 shifting towards balanced conditions
October sales activity increased by almost 10 percent in comparison to last year, guided by progress in the attached and apartment sectors.
New listings also eased, helping to decrease inventory levels and market oversupply. Although there's a shift towards stable conditions, the market remains oversupplied and prices continued to linger below levels last year.
"Employment has shifted in the city, with job growth occurring in our non-traditional sectors and often at a different pay scale. This is consistent with the shift to more affordable housing product," said CREB...