2018 Real Estate Predictions in Calgary
Posted by Crystal Tost on Thursday, January 18, 2018 at 3:39 PM
By Crystal Tost / January 18, 2018
1 Comment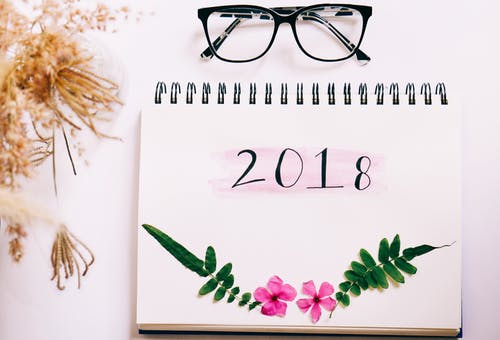 It's a fresh New Year, full of promise and optimism especially when it comes to Calgary Real Estate. What will happen with house prices? Will condo prices ever pick up after a 10-year slump? And, now that I've waited for the recession to end, should I sell this year?
As I write this, we've all just learned that Amazon has chosen not to relocate a facility for its HQ2 in Calgary. We didn't even make the short list of 20 different cities (like Toronto did). I read a few predictions about 2018 from various Calgarians at the end of December that declared that Amazon and the reported 50,000 new jobs that would come with it would boost the Calgary real estate market. So, nothing to do now but go onward.
Looking at 2018 Calgary Real Estate predictions
When the big thinkers at ATB Financial looked at how the market fared during the recession, they noted that sales may have been slow and confidence certainly sagged, prices overall stayed pretty much the same. The pace of residential construction remained steady even though it created a small backlog of inventory. Now that the economy has picked up, home buyers are seeing that despite their hope that prices will fall, they're really not going to. So, it really is time to buy before prices, and interest rates, start rising.
ATB's economic outlook based on recent history indeed suggests that the Bank of Canada rates will rise again, as they did in July and September 2017. We could possibly see interest rate hikes by the middle of the year which will also encourage buyers into the market before summer begins. This may bode well for our resale spring market in Calgary which we always like to say is usually very busy. The threat of higher interest rates however might be sending some gentle shockwaves through the new construction sector. Builders just might apply caution to their hectic schedule and slow the pace. So, ATB believes that we will see some moderation in new home starts in 2018. It also predicts that the energy and capital investment sector in Alberta will level off this year after growth in 2017, while unemployment will continue to improve. Apparently 2019 is going to be our year, when Alberta fully recovers from the bomb blast that went off a few years back.
Notes from the Canadian Real Estate Board (CREA)
The new mortgage changes at the beginning of 2018 was, in part, meant to address Canadian debt but also to slow down the big markets in Toronto and Vancouver. The CREA says increased sales volume prior to January 1 may impact sales in the first quarter of this year – at least in those markets. And buyers still saving because they need a bigger down payment might not be able to buy until later in 2018. Really – with all the hype before Christmas about these new rules for uninsured mortgages, there are less than 5% of buyers in Calgary affected. What happens in Toronto and Vancouver doesn't always happen here, so we'll take the CREA's predictions with a grain of salt.
The 2018 Calgary Housing Market Outlook from Re/Max
In examining 2017 real estate statistics in Calgary, home prices seem to magically increase right along with the price of a barrel of oil. Funny how those two things are so intrinsically linked! The average home price rose by 2% in 2017, rising to $487,931 from $478,100. Not jet-propelled but it's going in the right direction. The return to normalcy in Calgary is an ongoing evolution, and ironically enough Re/Max was one of the voices that had great faith in Amazon contributing to consumer confidence in the market here in Calgary.
We say 2017 end with a lot of new listings come into the market, outpacing the number of sales in December. We were very optimistic in the first six month of the year when that gap between new listings and sales started to close, but that soon changed. So, 2018 started with too much inventory especially in the apartment condo sector.
Hang in there Calgary. The market this year is going to be like the proverbial box of chocolates.